Antutu Leaks Specs and Benchmarks For Xiaomi's Upcoming 64 bit phone
At present internet is stuffed with news as well as rumors coming from major tech giants like LG, Sony, HTC, Samsung etc. No doubt they have shadowed companies like Xiaomi or Meizu that possess cell  phones with almost same might  as well as decent features similar to them. However, a lot of thanks to websites like Antutu Benchmark, which plays a very crucial role in reminding us of the leaked specifications that could be seen in the upcoming Xiaomi handset.
According to the earlier informations about the 64 bit smartphone from Xiaomi from TENNA, this smartphone will be powered a quad-core 64 bit cpu — snapdragon 410 MSM8916, 4.7 inches IPS display, 1GB RAM, 8GB ROM, 800/200 megapixel rear/front camera, 2200mAh battery, Android 4.4.4 OS and as for network connectivity support, does support GSM/WCDMA/TD-LTE/LTE-FDD which is China Unicom 4G LTE.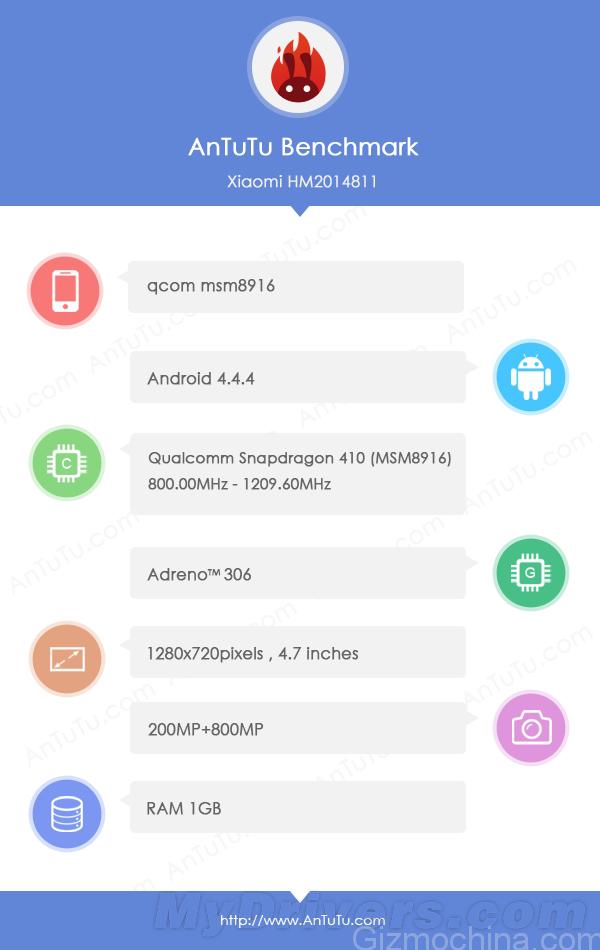 Based on the photo sent out by TENAA, this new device has a narrower chassis than the Xiaomi Red Mi 1S. It is also lighter weighing 134g. Its rear cover comes in black, white, red, orange, yellow, green, blue, purple, and other colors. It is most likely an upgraded edition of the Red Mi 1S, but we cannot rule out the possibility that Xiaomi will call it the Red Mi 2.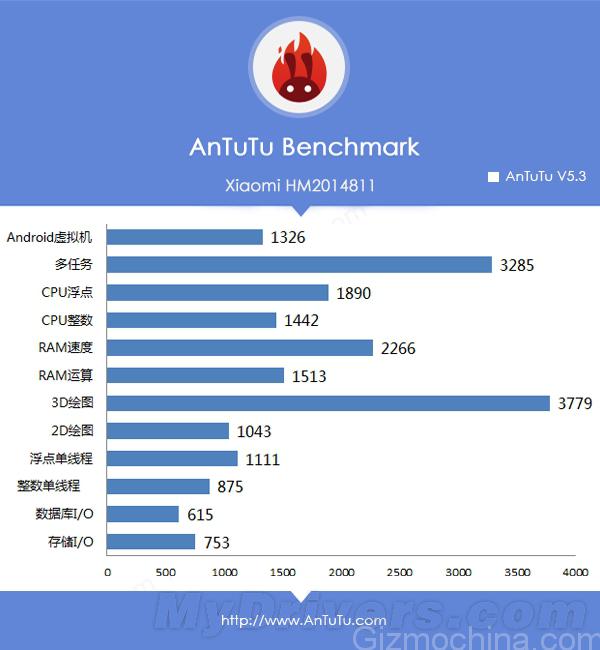 Its benchmark score in AnTuTu is 19898, which is about the same as many other phones right now that use the Snapdragon 410. Using four A53 cores, this score is to be expected. Based on tests, its 3D capabilities seemed to have had some upgrades from the Red Mi 1S. I cannot really say the same for its other features.
Accoding to the pictures from  TENNA of this device, it has a thinner bezel than Redmi 1, and it became lighter which is just 134g. With all of these upgrads, I think this device could be an updrade edition of the Redmi 1 or called as Redmi 2.