Xiaomi Redmi spotted with fingerprint scanner!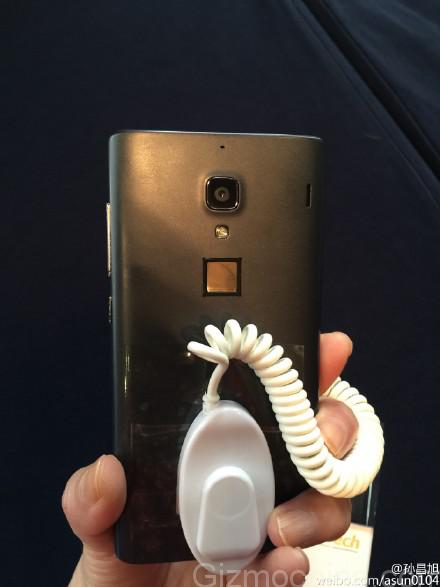 It's unexpected to see a Redmi spotted with fingerprint scanner in this Christmas.  We can help to think if Xiaomi is going to bring the one-touch fingerprint scanner into the budget smartphone market?  But the pictures are leaked from Weibo, and the leaker said it's Focaltech showing off their latest one-touch fingerprint scanner solution, and the Redmi with one-touch fingerprint scanner  is refitted.
The expert, Ms. Sun Changxu said that it is fairly easy to achieve the modification method by transferring from USB Interface to SPI. According to the users experience, it sounds like the fingerprint scanning speed is very fast. From seeing the published images, the solution that the producer launched is called One-touch Fingerprint Scanner. It is integrated underneath the back camera of Redmi, which is similar to the solution used on Huawei Ascend Mate 7.
Fingerprint scanner technology is becoming more and more widely use in Chinese smartphone market now, but most of them are flagships, barely any mid-range smartphones had a fingerprint scanner in it. But with more and more  fingerprint scanner companies providing more and more solutions, there must be a way to apply them on the budget smartphone market.