Reasons Why Meizu M1 Note's Third Party Price Is Higher
The Chinese company Meizu recently announced their budget-friedly, yet great phablet – M1 Note. It is well built, has great specifications, which include 5.5-inch 1920 x 1080p resolution display, 64-bit 1.7GHz octa-core Mediatek MT6752 processor with 2GB RAM and 16/ 32GB internal storage options, 13MP camera at the back, 5MP snapper at the front, 3,140 mAh battery and more for amazingly low price in China – $160.
However, if you feel like buying this device, it may become difficult to get it if you live outside China. On the other hand, there is a solution – usually you get it through the third party resellers, which sell the devices online.
If you live in China, you may think that you could buy the smartphone from the official Meizu's physical store, where you could have some hands-on experience with the device. However, taking into account the amazingly low price of the M1 Note and some other devices by Meizu, the manufacturer has recently announced that their newest budget-friendly smartphone will cost more in the physical stores than in online stores.

Following this announcement on Meizu's Weibo account, the manufacturer further explains that this is due to the facts like the cost of rent, labour and utilities. Thus, all this adds up to the final price of the device and it becomes higher. The Meizu also mentioned that the manufacturers like Xiaomi, Huawei and Nubia follow the same strategy and their devices are also being sold at the higher price, so it cannot be an exception from the Meizu M1 Note.
This also explains why the price of the Meizu M1 Note will be higher through the third party resellers like Oppomart or others. However, since the customer cannot have a physical hands-on experience of the smartphone and the device is not bought directly from the company, but from a reseller, Meizu assures a couple of things:
1. All the Meizu M1 Note smartphones bought through a variety of different channels (including third party resellers) are exactly the same, with the same workmanship and quality.
2.They also enjoy the same national warranty policy of Meizu, strictly implementing the National Three-Warranty Policy.
3. Meizu will strive to enhance the capacity and increase the supply. The balance between the supply and the demand will finally allow the consumers to be able to buy cheaper Meizu phones.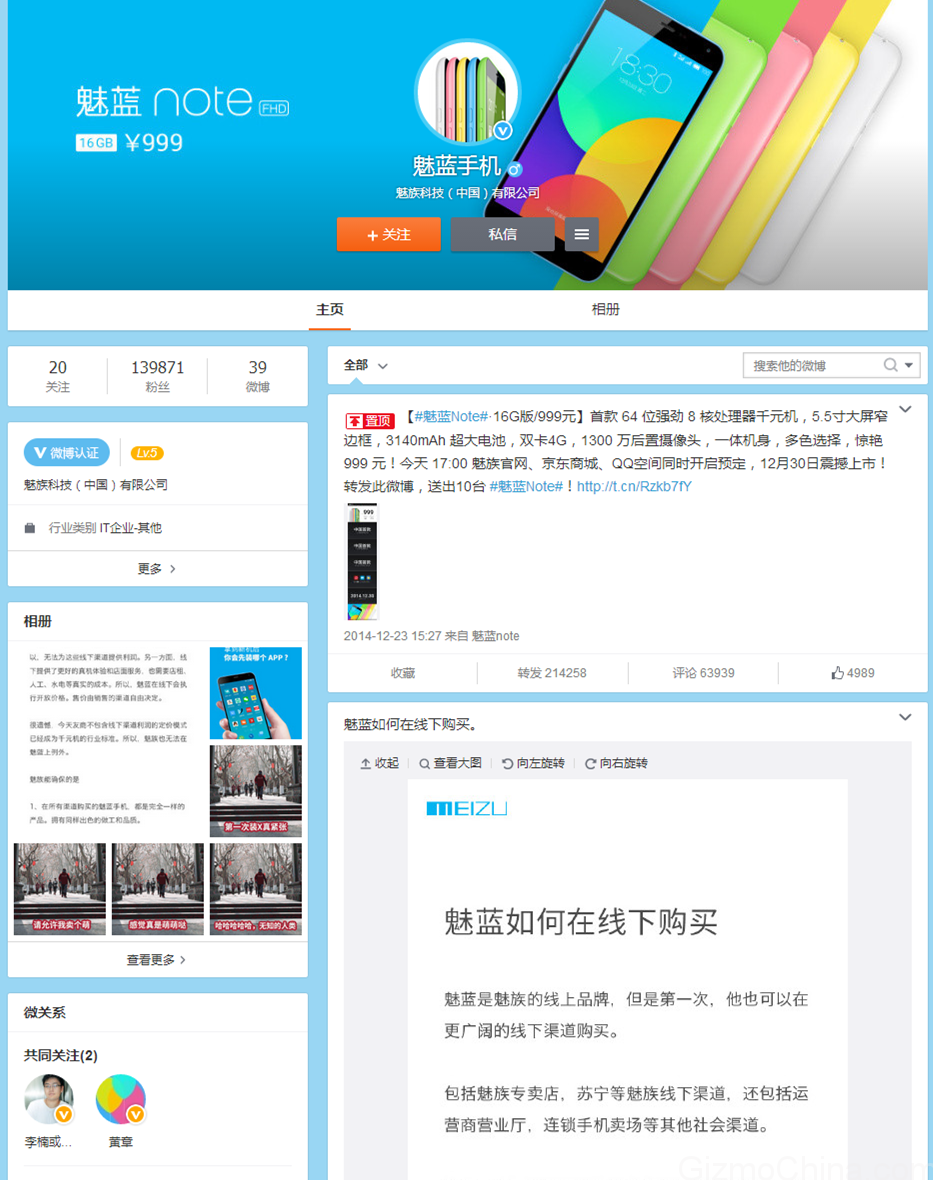 So here we can see that the Meizu will not sell the Note M1 device at the amazingly low price of 999 Yuan and it has its own above mentioned reasons. Therefore, this explains why the device will cost a bit more through the third party resellers. In addition to this, we need take into consideration Meizu's statement that the devices bought outside the official channel are genuine and enjoy the same warranty by the manufacturer.