The Cheapest Way To Buy The Pipo X7 TV Box
There are a lot of varieties of TV boxes like Sagecomm, Humax, Goodmans.
For all those waiting eagerly for the Pipo X7 TV Box, the wait is over. Gearbest offers an exclusive pre-sale discount for all pre-sale orders of the Pipo X7, the sleekest technology out there. The Pipo X7 is a small high parameter mini PC / TV box that connects your HDTV to a world of online entertainment. It's the easiest way to enjoy online movies, live and on demand sports, music, photos, games, working and more. Besides this, real 1080P and supported, bring your unexpected experience.
It comes packed with very cool features that would get technological gadget enthusiasts very excited. It contains a 2GB DDR3 ROM, support TF / micro SD card up to 32GB, an Intel Baytrail T Quad Core, it operates on a Windows 8.1 OS and supports both wifi and Bluetooth, making it very easy to connect to devices such as computers and mobile phones. It has four USB ports, support webcams and microphones to external hard drives and USB sticks and a HDMI connector to connect a home cinema. It also has a Micro SD card slot, giving you the best possible connection and a 3.5mm audio output.
Very classy and chick device. Not only is it very cool and exciting, it can also be found at an affordable price various retailers. With the use of a coupon code offered by Gizmochina, it can also be purchased at an even cheaper price of $89.99. No other online stores offer such devices at this rate.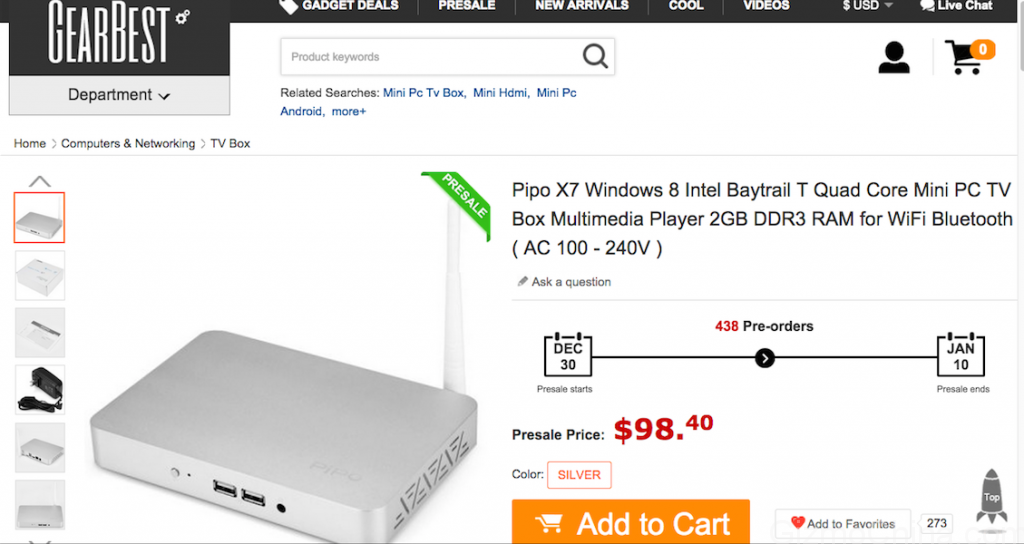 The pre-sale discount ends on the 10th of January so hurry and place your order now. Enter in the coupon code below to shop with an amazing discount at the best online store.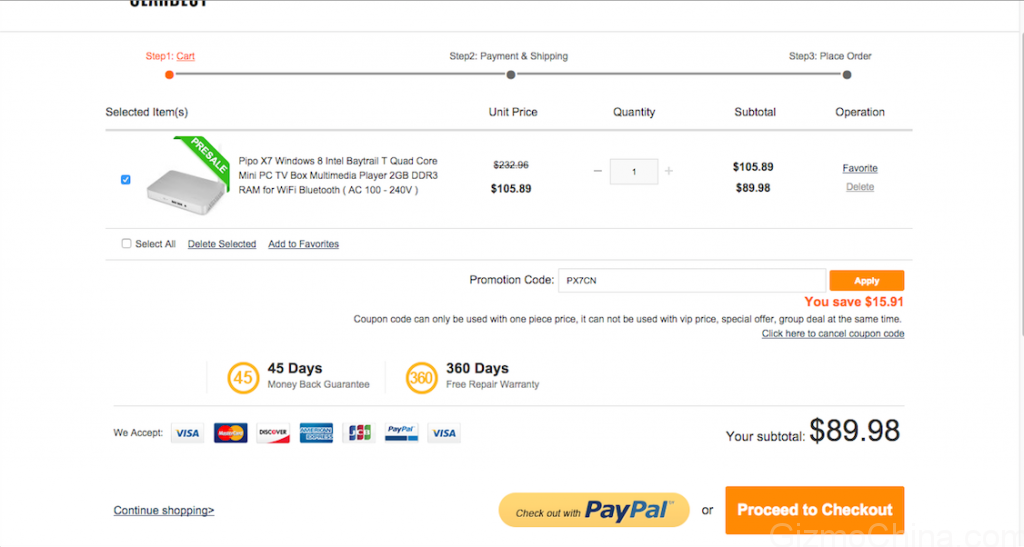 Your coupon code is: PX7CN
Buy Your PIPO X7 TV Box for $89.99 NOW