Xiaomi Redmi 2 Officially Launched in China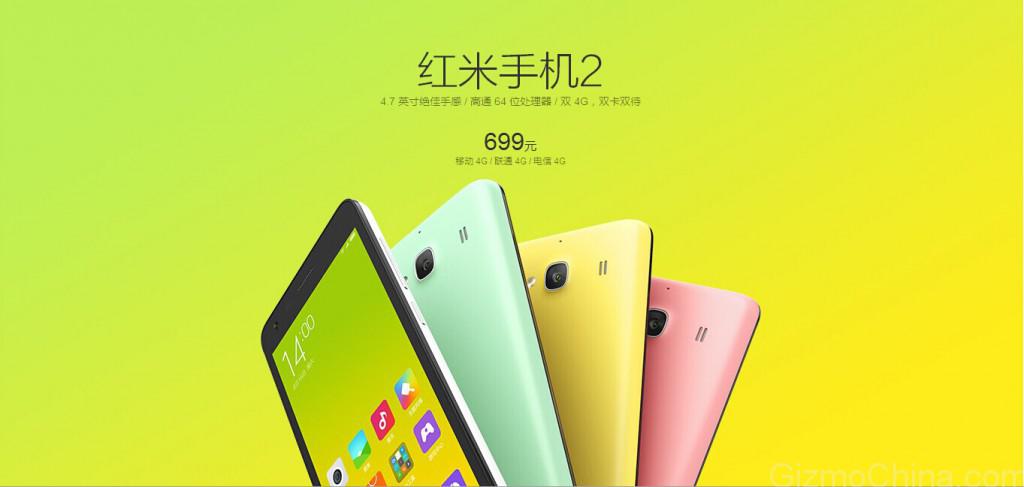 2014 turned out to be a great year for Chinese manufacturer with many staying a focus of international smartphone industry gossips. Xiaomi, a Chinese manufacturer, is no name now. Xiaomi is said to be the third place in international global smartphone manufacturer industry now.
This Leak of the successor of Xiaomi Redmi 1S, hints us Xiaomi is all prepared to answer the Vegas CES 2015 in their own style. Apparently several shots of Xiaomi Redmi 2S has surfaced yesterday. From the looks we can tell it's an Improved hardware carrying the same 720p 4.7 IPS Screen but it's OGS this time. The biggest difference seems to be the addition of LTE antenna that t supports GSM, WCDMA, TD LTE, and LTE FDD networks.
This Redmi 2 will allegedly use the latest 64-Bit Snapdragon 410 chip,1GB RAM,8 GB ROM and 2200mAh battery. Rear shooter is the same 8MP shooter with the front facing bumped up to 2 MP, which was 1.2 MP in Redmi 1S. It will be have 5 colors: white, black green, yellow and pink.
Unfortunately, Redmi 2 will run the old 4.4 Kitkat and will have to wait the Lollipop release to fully utilize the 64 Bit Snapdragon 615. Lastly, from what we learn the Xiaomi Redmi 2S will measure 134 x 67.21 x 9.2mm and weigh 132 grams. Xiaomi Redmi 2 can be preordered for 699yuan ($112.6) today and fully on sale at January 9th. (also is available for international buyers at Oppomart)