HTC Hima (m9) Might be the First Device with MT6795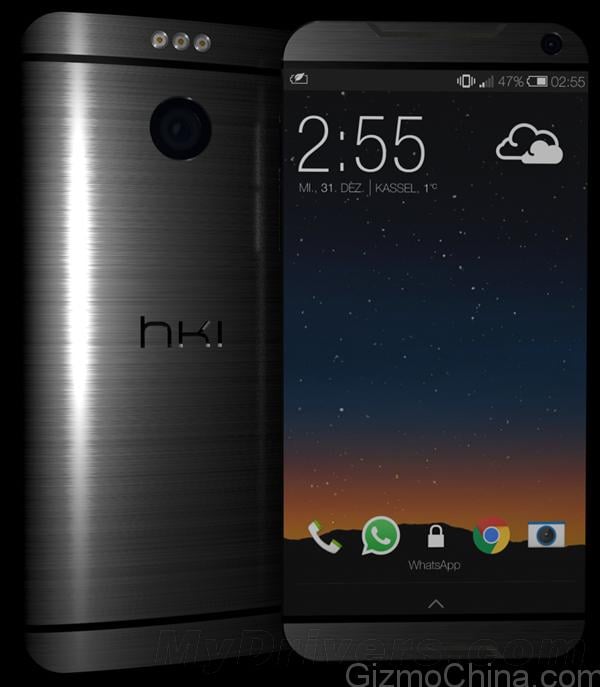 This year at CES 2015, HTC is busy announcing some new devices in the HTC Desire range. While we are flooded with the news from CES, today morning, we got some news about the upcoming HTC Flagship, the HTC Hima M9.
Taiwan press reports that HTC Hima M9 will feature a Mediatek powered variant too. This will be the first time that the Taiwanese smartphone company will be using a Mediatek processor for its flagship device. The flagship variant will be powered by a Mediatek MT6795 octa-core processor which was unveiled back in July last year. MT6795 is a true 64-bit octa-core processor and will be clocked at 2.2GHz. Its' inbuilt modem can support category 4 FDD and TDD LTE networks.
However, the true flagship model won't be powered by Mediatek. Instead, the main HTC Hima M9 version will come with the powerful octa-core offering from Qualcomm — Snapdragon 810 processor. The Mediatek powered variant will probably retail inside its home market.
The main difference between the two models will be its price. Both the processors are capable, hence, there is no need to cut down on other specs. So, this Mediatek powered variant will be cheaper and will be much more attractive to users who are looking for a less costly HTC Hima M9. This will also bring HTC's flagship at a competitive price, which was something that the company couldn't achieve with its predecessors.
Anyways, it would be interesting to see what all specs the Mediatek powered device brings to the table and the price at which the device is offered.
According to the source, other tech specs of the HTC Hima M9 would be as follows: 5-inch 1080p display, 3GB RAM, 20.7MP primary camera, 13MP / 4Ultra Pixel secondary camera, non-removable 2840 mAh battery. The phone will be available in grey, silver, golden and bronze colors.
Recently, some render images of the HTC Hima M9 flagship were also spotted. While we don't know whether the final product will look anything like these renders, if it does, then we are in for a treat. The device looked extremely well-built and refined in the pictures and we sure hope that HTC makes the M9 based on these looks. But considering that these renders were made by a designer, we can't really say that this is the end design for the flagship.
Anyways, HTC is expected to release its flagships as well as its other variants in March 2015.
[socialpoll id="2244248″]