Gionee W900 goes on sale for 546.06 USD in China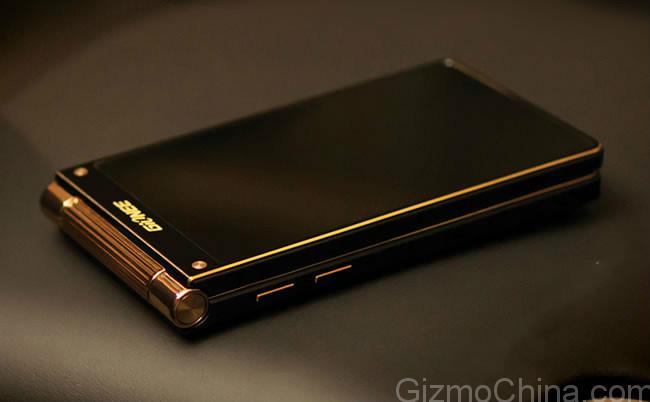 2014 was quite a year for Chinese cell phone manufacturer, Gionee. One of the phones it released that year was the Gionee F301 which is the first cell phone to use MediaTek's MTK6732 processor, one of the CPU manufacturing company's new 64-bit processors. Gionee also released one of the slimmest cell phones of the year, the Gionee Elife S5.1. The phone's dimensions are 139.8 X 67.4 X 5.15 mm. How does Gionee plan to follow up these releases? Well, it is already 2015 and the company is already showcasing its new products.
At the most recent China Mobile Global Partner Conference, Gionee unveiled its newest cell phone, the Gionee W900. This phone is most notable for having two 4-inch 1080p display screens. Now, it is finally on sale, however, its display screen does not have FHD resolution but only WVGA resolution.
According to official reports, the Gionee W900 uses a dual 4-inch display panel with an 800 x 480 resolution. It is also a 5-inch capacitive touch screen. Furthermore, this phone uses MediaTek's MTK6732 quad-core processor. Among other things, it has support for dual-SIM cards. As for memory, it has 2GB RAM and 16GB ROM. It also sports a 5mp front-facing camera and a 13mp rear-facing camera. It is also powered by a 2050 mAh battery and runs the Android 4.4 operating system.
The materials used to design the Gionee W900 include stainless steel and other hard metals. Its other features include voice command and driving mode for when you are driving your car. The Gionee W900 can now be bought at the company's official online store for 3388 RMB or 546.06 USD.
All in all, it looks like a pretty good phone. One cannot help but wonder what else Gionee has in store for us this year.
Source: MTKSJ
[socialpoll id="2245987″]