New leak reveals AnTuTu Benchmark results of the upcoming Xiaomi flagship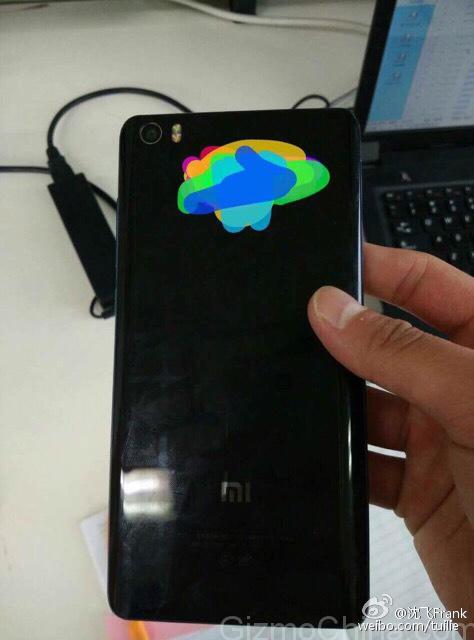 Since the past one week, not a day goes by without a leak about the upcoming flagship from Xiaomi. Some say it is the Xiaomi Mi4S that's going to be announced, while others claim its the Redmi Note 2! We think the company may announce both the device at the January 15 event.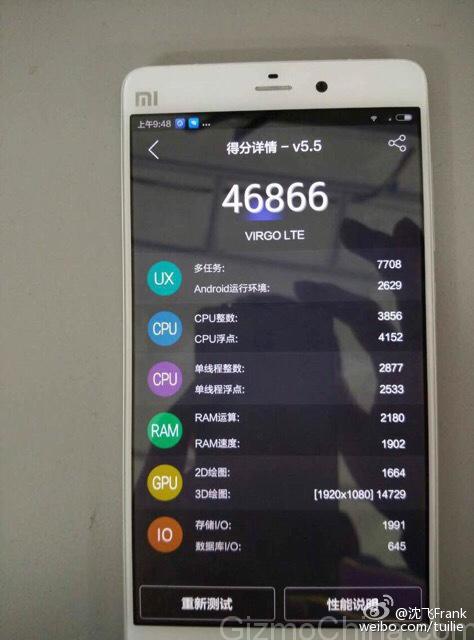 Today, we have some leaked images of the upcoming flagship with some new specifications. This makes things a lot more confusing but here's what we've got. The leaked images and specifications say this is the new Xiaomi Mi4S. It looks a lot like the images which were leaked earlier, only a little smaller which hints a 5.2-inch display rather than a 5.7-inch screen. Like earlier images, the placement of the sensors and the front camera have been changed and the bezels are a bit thinner, but other than that, the Mi4S seems to have a similar design as the Mi4. Also, the three traditional capacitive keys are seen below the screen on this device.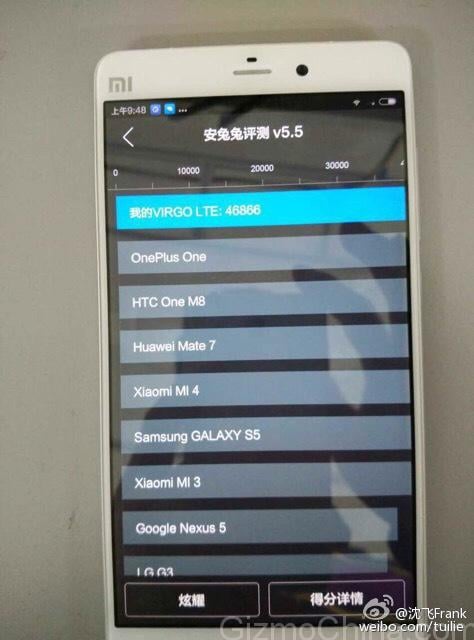 As for the tech specs, the phone is reportedly running on a Snapdragon 801 processor, the same one that's currently inside the Xiaomi Mi4 clocked at 2.5GHz.  The overall body frame is said to be made of aluminum alloy and is much thinner than the existing flagship. In the AnTuTu benchmark test results, the phone secured a score of over 46866 points, which is almost 4000 points higher than the average score of Mi4 (42000). This ranks it higher than other powerful flagships like the OnePlus One, Galaxy Note 4 and the Galaxy Alpha. Only the Nexus 6 and Meizu MX4 are have scored above 46000 points.
The company will finally unravel the mystery behind its new flagship on January 15, which is just two days away.
In the meantime, check out the above images of the upcoming Xiaomi flagship and tell us what you think. Connect with us via our Facebook and Twitter pages for more updates.