Exclusive: Xiaomi to launch Redmi Note 2 flagship on Jan 15, not Xiaomi Mi5! Specs, design & price revealed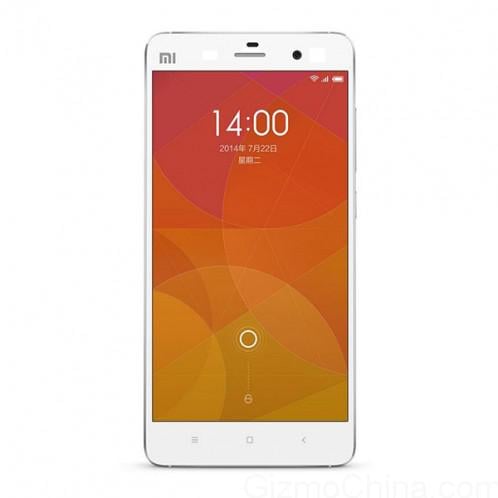 Looks like we have been guessing everything wrong all this time!
All the leaks that we saw till now claiming to be the next Xiaomi flagship was right, BUT, it was not the Xiaomi Mi5 as we expected. Surprised? Yes, we were too, but looks like all the previous leaks and rumors that we saw in the past one month was of another Xiaomi flagship!
Now, if its not the Xiaomi Mi5, then which flagship are we talking about? Some may have already guessed it, but those who are still thinking, STOP, its not a new lineup — its the Xiaomi Redmi Note 2 that we are talking about! Yes, in an unexpected turn of events, the latest reports suggest that Xiaomi will release the Xiaomi Redmi Note 2 on the 15 January 2015 and not the Xiaomi Mi5.
But this is not something to be unhappy about, as the phone will look much like what the recent rumors show it to be. So, all this time we have been seeing the Redmi Note 2 in pictures but guessing it to be the Xiaomi Mi5.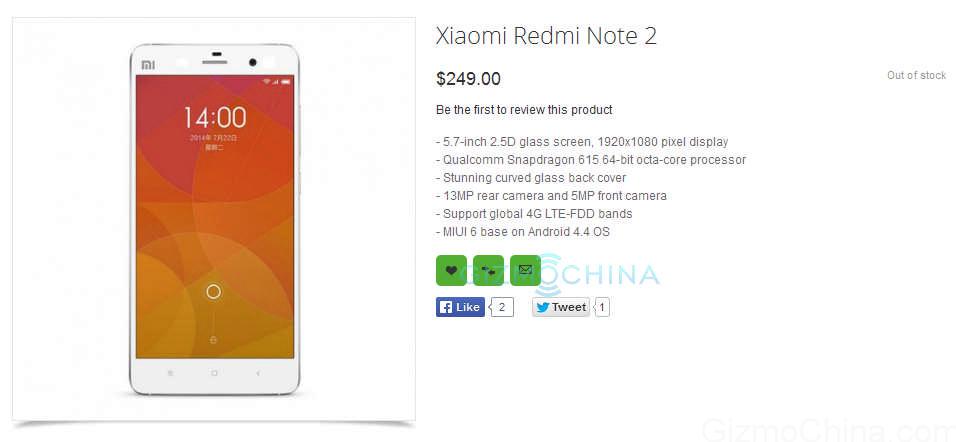 According to the recent listing on Oppomart, which is a known e-commerce website for selling Chinese smartphones, the Xiaomi Redmi Note 2 is what we should expect at the next week's event. The website has revealed full technical specifications of the upcoming device, confirming the design but proving most of the other rumored specifications wrong.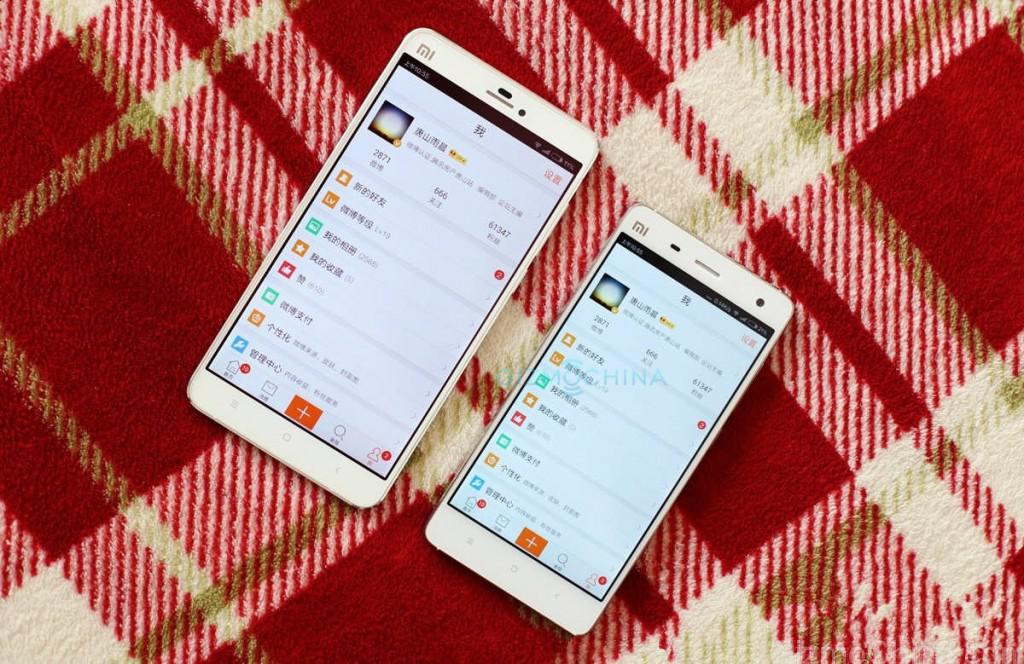 Before checking out the specs, lets take a look at how the device is designed. First of all, if this source turns out to be true, the phone will look nothing like current Redmi flagship. In fact, it will take its design inspiration from the current Mi flagship i.e. Xiaomi Mi4. The front will be protected by Gorilla glass as will be the back, however the rear gorilla glass body will be curved. Oppomart says that the phone will have the "World's First Curved Glass Body".
You have the sensors and the camera right on top of the display up front. There is also the 'MI' logo on the top left corner, much like the Mi4. Then at the bottom, you have three capacitive buttons. Yes, looks like Xiaomi will not be getting rid of these buttons for on screen ones, which is the current trend among newer phones. On the right, there is the volume rocker keys and the power button. We don't see anything on the left side, but it will probably have the microSD and SIM card slots there.
According to the listing, the Xiaomi Redmi Note 2 will come with a 64-bit Snapdragon 615 octa-core processor with 2GB RAM and 16GB/ 32GB storage options. The screen size will be of 5.7-inches and will be made of 2D glass,(an upgrade from the 5.5-inches on the current Redmi Note) and will feature a resolution of 1920 x 1080 pixels. There will be a 13MP rear camera (Sony IMX214 with zero shutter lag) and a 5MP front shooter on the device.
Coming to the interesting part, the device will measure 141.89mm x 71.4mm x 6.1mm, which makes it thicker than what the earlier leaks said. If this is true, we feel Xiaomi made a right decision by going with a thicker body because if it was just 5.1mm thick, then we would have never seen a 3600 mAh battery onboard. Yes, to our delight, the listing says that the phone will indeed have a large 3600 mAh battery which should give more than average battery life even with its stunning 5.7-inch display!
[Update: Apparently Oppomart removed the phone's measurements recently. So, don't know whether it will be 5.1-inches or 6.2-inches thick]
As for connectivity options, the phone is said to feature dual microSIM slots and will support GSM: 850/900/1800/1900MHz; WCDMA: 850/900/1900/2100MHz, FDD LTE: 1800/2100/2600MHz. Yes, it is rumored to have FDD-LTE support which it compatible with a lot of country's 4G network band. It will run on Android 4.4 KitKat OS along with the current MIUI 6.0 on top.
The device is said to retail for 1499 Yuan i.e. around $249 which is a great price for a phone with such specs. Ofcourse, it is much higher than the Redmi Note, but then this device has a much premium design and specs which justifies its price tag, if it is true.
Moreover, the company has released almost four teasers till now revealing small aspects about the upcoming device. The first one said that it would be thin, and this new leak says it will be around 6.1mm thick, which is considered as thin. Second teaser said it would be large, which once again this leak confirms. Third said it would be light weighted, and the fourth said it would have amazing sound quality. We can't really confirm both these features, but other than that, this looks like the real deal. We have added the teases down below.
We think this leak could be true as we have heard rumors about a Jan launch of the Redmi Note 2. Secondly, Xiaomi usually unveils its flagship devices around June, which will make this release date quite unusual. On the other hand, the company releases its Redmi series phones earlier in the year (last year it was in March!). So, if we start thinking practically, a Redmi Note 2 launch would be logical this early in the year.
For some, things just got a bit more confusing while for others things have become clearer. All depends on how you take this leak. Either you can believe that this one is false and you'll see the Xiaomi Mi5 on 15 Jan or you can go with this leak and believe this is the Xiaomi Redmi Note 2 flagship. Whatever you do, don't worry, things will clear up soon after next week's announcement.
Meanwhile, Connect with us via our Facebook and Twitter accounts for more exclusive updates!
[
Source
] [socialpoll id="2245203″]