Xiaomi Mi5 components leaked once again: This time the rear panel!
It seems like the leaks just won't stop coming. In the past one day, we have received, not one, not two, not even three — but FOUR different leaks about the same device within 24 hours. That's how much demand there is for the upcoming Xiaomi Mi5 flagship. Earlier, a few set of images revealing the 5.1-inch ultra thin body of the device was leaked. Now, it looks like the rear panel of the Mi5 has been leaked online.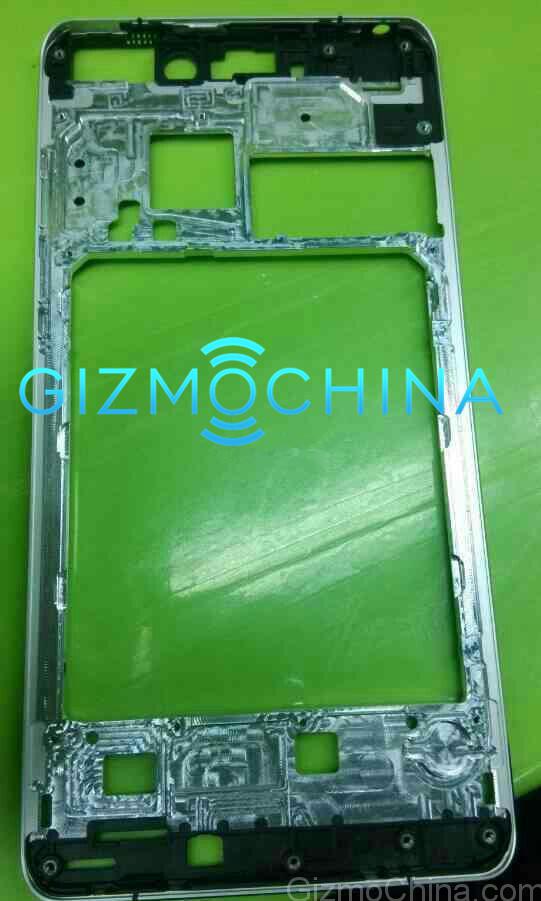 Thanks to these images, we can now see the extremely thin rear chasis of the phone in closeup. The overall structure of the device seems to be in line with the 3D renders that were leaked from Foxconn a few hours back. So, the doubts about the upcoming Xiaomi flagship is slowly clearing up. The images show that the headphone jack is on the top while the speaker grill and microUSB slots are at the bottom. Another thing revealed by this leak is that the phone will have a core metal body. This isn't surprising given that even Xiaomi Mi4 had a machined metal core. To be honest, the overall picture of the phone does make it look a lot like the Samsung's metal series Galaxy 'Alpha' series phones. But then everything looks the same these days and Xiaomi's earlier flagship too had a similar design. So, its better no to go into that direction.
Coming to the specs, we are once again hearing that the phone will sport a 5.2-inch display as opposed to the 5.5-inch or even the gigantic 6-inch displays that were rumored earlier. It could also feature dual SIM card slots, but we don't see any specific openings for them on the rear chassis.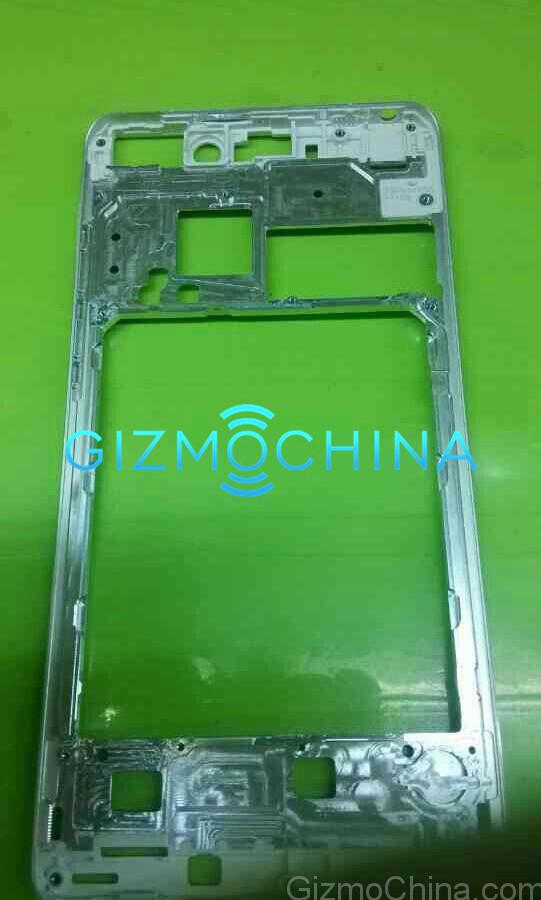 To sum up, the leaked device looks like a  larger variant of the Xiaomi Mi4. The specs are still not very clear but we have some idea about the overall design of the phone thanks to these leaks. It does look like the phone will have a 5.1-inch body, which pops up the question, whether it will have a large battery?
Both the super-slim Vivo X5 MAx and the OPPO R5 feature a less than impressive 2000 mAh battery. So will Xiaomi cut back on this essential feature for a thinner form profile? Well, we'll find it out soon!