OPPO R1C may be launched on Jan 14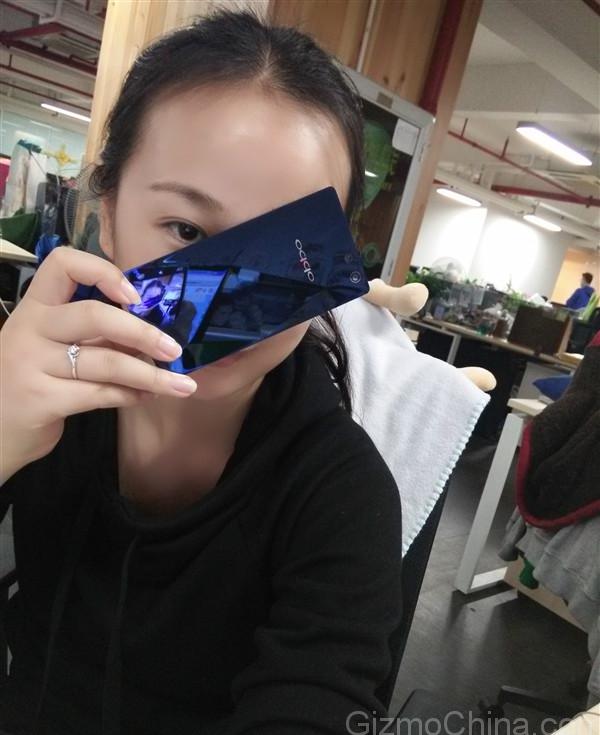 It is 2015 and we can expect many cell phone companies around the world to start making their first releases of the year. For example, there is Xiaomi which will launch the follow-up to its Red Mi cell phone, the Xiaomi Red Mi  note2, on January 15.
It also looks like OPPO will be busy the day before Xiaomi's big day. Today, the company released a new poster on its official Weibo account, once again, confirming that it will release its first smart phone of the year on January 14. This will most likely be the OPPO R8207, otherwise known as the OPPO R1C 4G smart phone.
In addition, new photos of OPPO's upcoming smart phone have been leaked on the internet. The biggest feature of the OPPO R1C appears to be that its back will sport a sapphire glass panel, which looks nicer than the OPPO R5's glass panel. In addition, reports say that the OPPO R1C specifications will not be that different from many other phones that are out right now. It will sport a 5-inch 720p display screen. It will also run using the 1.5GHz Qualcomm Snapdragon 615 processor. As for memory, it has 2GB RAM and 16GB ROM which can be increased to 128GB with a memory card. It also sports a 5mp front-facing camera and 13mp rear-facing camera.
2014 was quite a year for OPPO. Their big hit of the year was the OPPO N3. This powerful 4G smart phone is most notable for sporting a motorized rotating camera. The OPPO N3 was released last year alongside the OPPO R5 which is considered to be one of the thinnest cell phones there is to date. It has a thickness of only 4.85mm.
Having released such big hits last year, can OPPO's 2015 releases live up to their predecessors?
[socialpoll id="2245657″]