Borderless OPPO Find 9? Probably NOT
OPPO has been making the headlines for the past few days, thanks to the number of rumors and leaks that we have seen recently. But they have been mostly about the company's upper mid-range devices and not flagships. However, a new image recently cropped up online claiming to the upcoming OPPO Find 9, which could be the company's next flagship device.
The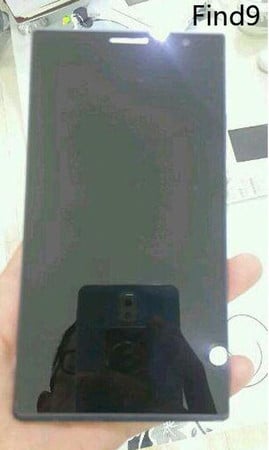 source reveals a phone with a large display,with the ear piece and the sensors too close to the top edge. So, the display could be covering a large portion of the device, making it nearly borderless.
The phone features a similar design profile as the Find 7, however its more flat and the display also covers a larger proportion of the overall body.
Unfortunately, there is nothing in the picture that says its the upcoming OPPO Find 9. Also, as of now, no technical specifications of the device have been leaked till now. So, as always, we will advise you to take the news with a pinch of salt.
We'll keep you updated if any more specs details or images turn up online, but until then, its safe to assume that this news is probably fake.