Yellow Meizu m1 mini spy photo, shows single LED flash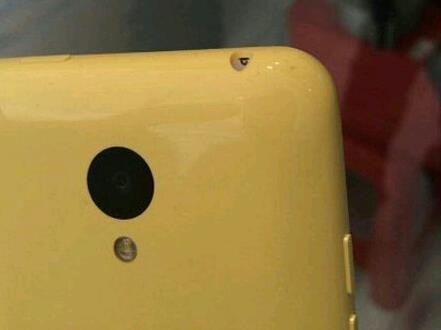 Not the most exciting spy photo in the world, but this leaked image is said to be from the unannounced Meizu m1 mini, and shows off a yellow body option.
The Meizu m1 mini is the phone that we are waiting for (well that an an Ubuntu phone), and from the looks of things, and the frequency of leaks, we should be getting our first real first look at the smallest of the Meizu line-up in just over a week.
Todays spy photos shows the rear panel of the m1 mini in a yellow colour with just a single LED sim. Although on it's own it doesn't give us much to work with , but at least we know that the m1 mini will benefit from the same plastic unibody design as the m1 note before it.
Leaks yesterday showed that the m1 mini would come with a 4.7-inch display, on par with the one found on the Xiaomi Redmi 2. If Mezu have been able to keep the bezels down to a minimum (as they have on previous device) then the Meizu m1 mini will be a much more compact budget phone than we have seen before.