No.1 G2 vs Apple Watch: Pick out the winner!
Chinese products are often regarded inferior in quality and specs. However, the past few years have totally changed the way we look at cheap Chinese products. Even start up companies have proved that they can manufacture items which are at par as compared to products from other international manufacturers that too at a very affordable cost.
No.1 G2 is one such product that managed to surprise by its built quality. The device retails for less than $70, yet sports premium design comparable to even those smartwatches which cost more than $350.
So, we decided to check out what makes those products so costly and a product like No.1 G2 so cheap. The best example in the price difference is the upcoming Apple Watch. This particular smartwatch will retail for more than $350, so we thought its best to compare these two to check out the similarities and differences! Moreover, given that owning / wearing a smartwatch is a growing trend, its always best to analyze your options.
No.1 G2 vs Apple Watch
DESIGN: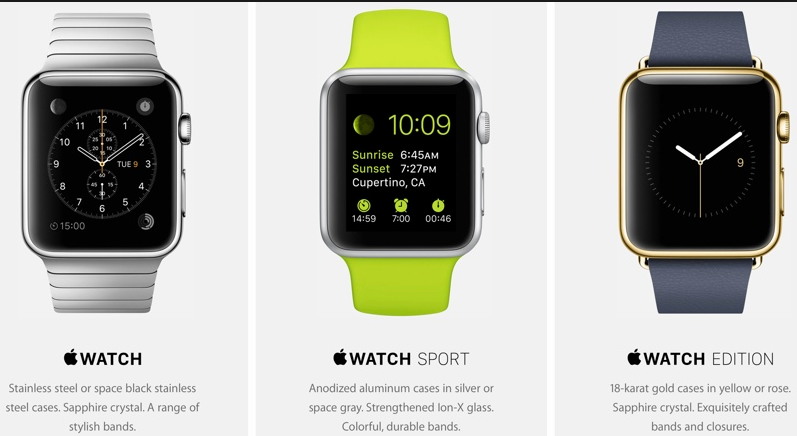 Like always, we start off with the design. Both the devices are well built and use premium materials in their workman ship and both are square shaped. The No.1 G2 sports a steel body with a strong metal texture giving it a rich look despite its cheap price while the Apple Watch has a traditional design. In fact, when we first saw the Apple Watch in pictures, we were disappointment. Apple products are usually known for the extremely well built design, but nothing about the Apple Watch looked unique. We expected a lot more.
Personally, we feel that the No.1 G2 looks a lot better in terms of design, but we leave that up to you. We know there are people who love Apple's plain design and we respect that. So, its up to you to decide which one you like.
FUNCTIONALITY:
Apple watch comes with a digital crown for carrying out the various functions on the device. On the other hand, No.1 G2 comes with a traditional home button.
We have to agree that the digital crown is a very unique concept in the recently evolved smartwatch industry and for that the company gets special points in this category. The No.1 G2's home button looks pretty good too, just a bit traditional. However, we feel that the placement of the home button is perfect for daily use. Its easy to operate and the phone starts up with just a touch of a button.
So, its really hard to say which one has the best button. On one hand, the digital crown looks cool, but then users will have a little bit of learning curve and will have to go out of the way to get used to it. The No.1 G2 probably is the easier one to use, although with a more traditional design.
Here, we may have to give Apple Watch some extra points, but still we don't think that the crown is practical enough to charge almost 5-6 times more than the No.1 G2!
CONNECTIVITY:
This is the biggest drawback of the Apple Watch. Like all Apple devices, the Apple Watch will only work when you have an Apple device. Yes, the watch only works with iPhone 6 Plus, iPhone 6, iPhone 5C, iPhone 5S and iPhone 5. So, if you happen to use any other device, the watch is practically useless. Either you will have to change the watch or change your phone into an Apple device, which we feel is a big limitation on the device.
On the other hand, the No.1 G2 practically works with around 98% of smartphones available in the market as it connects to Android as well as iOS platforms. This makes the No.1 G2 available to a wider audience than the Apple Watch, which we feel is a requirement when we evaluate a product.
FEATURES:
When you are ready to pay $350 for a smartwatch, you expect a lot of new features and function to play with as compared to other cheap offerings. Unfortunately, like the design, the Apple Watch disappoints.
Almost all of the functions can be performed by the cheap No.1 G2. So, you can remotely control your camera, set alarm clock, check weather, use stopwatch, synchronize contacts, check call history and even receive calls on the device. There's a pedometer, notifications alert via vibrations and more more fitness related functions, all available on both the devices.
The Apple Watch may have the edge when it comes to Apple Pay and customizability. However, Apple Pay is limited to US, which makes it useless in other countries and customizability has its own extra price! Moreover, the cheaper No.1 G2 even has some extra features like infrared remote control and smart home functions not available on the Apple Watch.
As you can see, when it comes to features, the Apple Watch isn't what you would expect it to be. In fact, the No.1 G2 comes out as the winner here by having almost the same functions at a much cheaper price tag.
PRICING AND AVAILABILITY:
Guess what, the Apple Watch is still not available to purchase. Yes, even if you are ready to shell out $350 of your hard earned cash, you won't be able to buy it since Apple has not yet made it available. So, you can either wait for a few more months (March release expected) or just go out and buy the No.1 G2 which is currently available for sale at just $66.
When you are paying as much as $350, you expect beautiful design and features, which unfortunately you don't get on the new Apple Watch. So, for us, its easy to pick out a winner in this battle – the No.1 G2, but like our title says, we leave it up to you to decide which ones the best.