Livefan Releases World's First Windows Tablet with 2K Display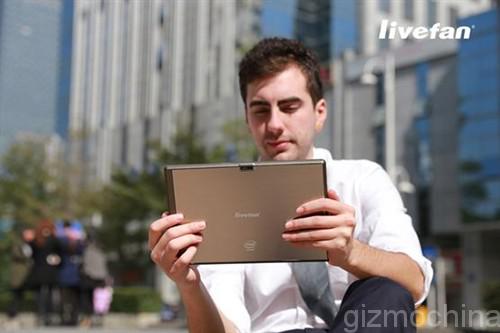 There has been a surge of Intel Core M processors in tablet devices in recent times, and Livefan is here to offer what could possibly be the best Windows tablet that you can buy right now.
The company has announced its new Livefan S10 Windows tablet with 10.1-inch IPS display. The great thing about the display is that its resolution is 2K, making it the first Windows tablet device on the market to come with a display of such high resolution.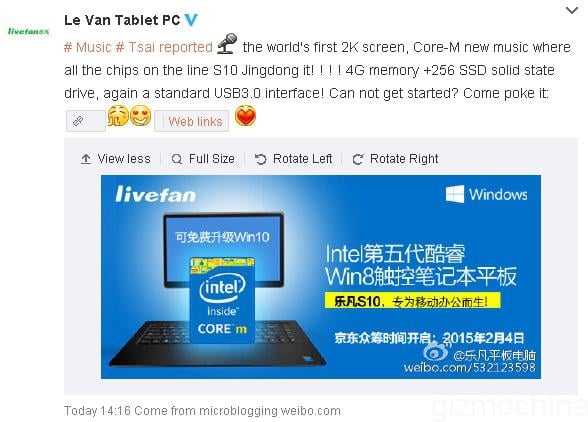 It packs a 14n Intel Broadwell Core-M CPU with that is clocked at 2.0 GHz. Broadwell is the update to Intel's last generation processors, Haswell. The fifth generation processor comes with a 2 GB RAM and 256 GB SSD on Livefan S10 tablet. Users can, however, choose between 64 GB or 128 GB SSD when they purchase the device if they want to reduce the cost.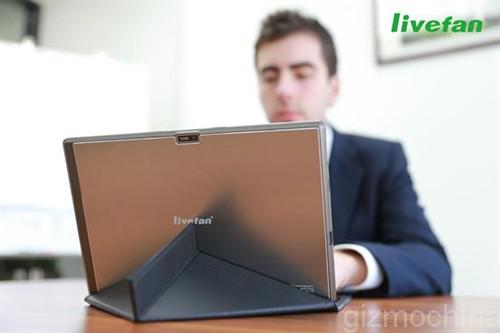 Other specification of the new Windows tablet includes a USB 3.0 port, Intel HD 5300 graphics processor, and Windows 8.1. The company said that the operating system can be upgraded to Windows 10 once Microsoft releases the new version. Moreover, the future version of the tablet may come pre-installed with Windows 10.
Livefan said that the tablet will retail for 3,000 Yuan which is about $479 in US currency. While Livefan is not widely popular or even known in other parts of the world, in China, they are rated above average for making premium quality products. So anyone interested in getting a Windows tablet that boasts a 2K display may want to give the Livefan S10 a serious thought.