How to spot a FAKE Xiaomi Mi Note?
Clones of famous smartphones are quite popular both in China and other parts of the world. So, it was not surprising to see Xiaomi Mi Note clones come up online via websites like Taobao. The clone looks so identical to the original model that its very hard to distinguish between the two just by looking at the two devices.
However, we are here to tell you how you can spot the fake Xiaomi Mi Note from the real one. So, anyone who is planning to buy a Mi Note make sure to note the points given below.
What to check when buying a new Xiaomi Mi Note?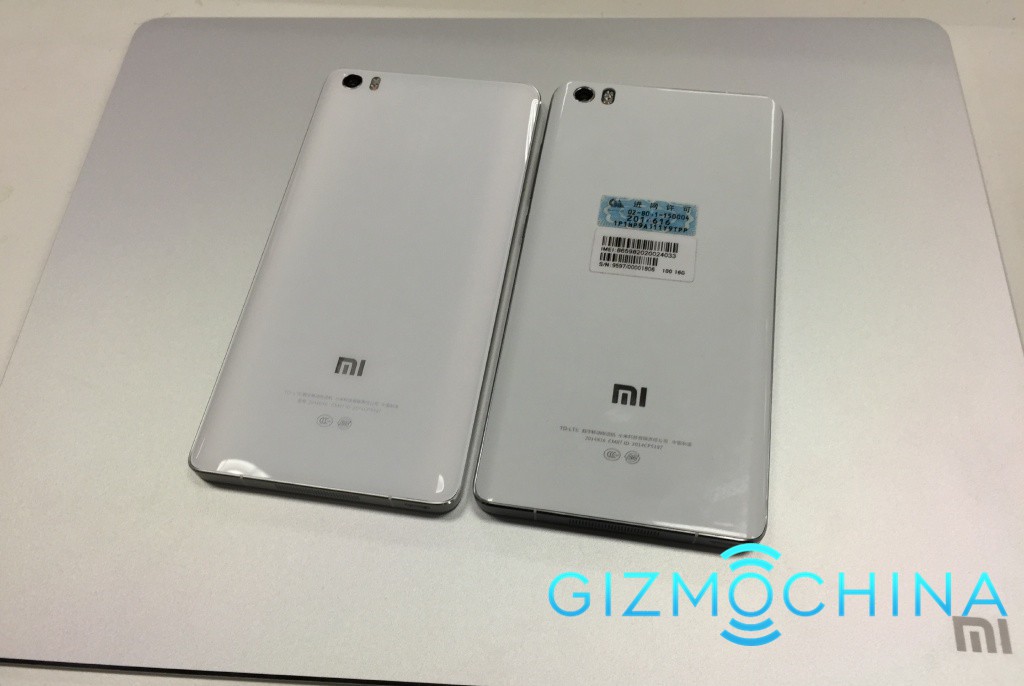 1. First of all, check the build quality of the device. Although design wise, a fake one will look like the real one, the quality of workmanship is poorer in the fake Xiaomi Mi Note, so if you feel something is not at its right place, then its very likely that you are looking at a fake one.
2. The recent Xiaomi Mi Note clones that have come up for sale are made out of plastic. On the other hand, the real Xiaomi Mi Note is made from solid glass. As a result, if the device feels like its made out of cheap plastic, then you've got the fake one in your hands. Return it immediately!
These were the things that helped you identify the device even before starting up the device. Now, lets look at what you can check after booting it up.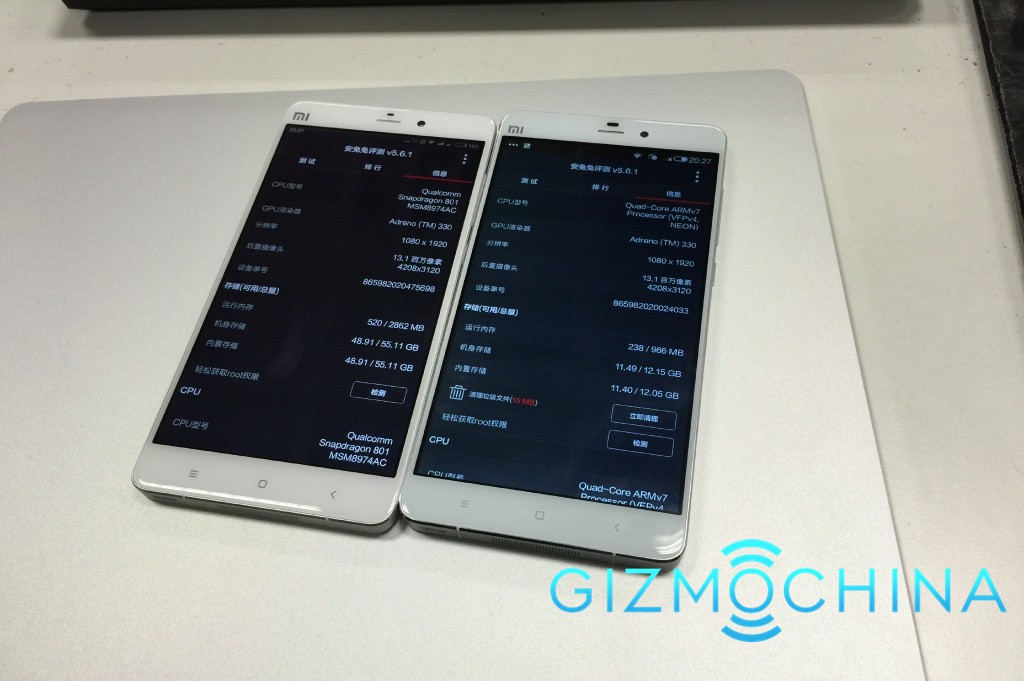 3. If you have been unsuccessful in spotting a clone by now, don't worry. There are several things that you can check once the device has booted up to ensure that your Mi Note is real. Firstly, the cheap Mi Note clones have a blue tint on the display. This is due to the cheap display panel used inside the device. On the other hand, the original Mi Note's display looks quite crisp and balanced. Also, the resolution will be too low for a device as good as a flagship device.
4. The next thing you can do is run some tests. Most benchmark tests will instantly reveal the actual performance of the device. The scores will be much lower than Xiaomi Mi Note's 46000+ scores. Expect the clones to score about 18000 points, thanks to the modest 1GB RAM and MT6582 (probably) SoC inside. This is a sure indicator that your Mi Note is a fake, and you should instantly replace it or avoid purchasing it.
As you can see, once you boot up the device and run some tests, its quite easy to identify the fake one from a real Xiaomi Mi Note. Don't just go by the design and the built, looks can be deceiving. So, its always better to go for trusted resellers while purchasing a new smartphone.