Gionee Elife S7 domestic pricing still not confirmed?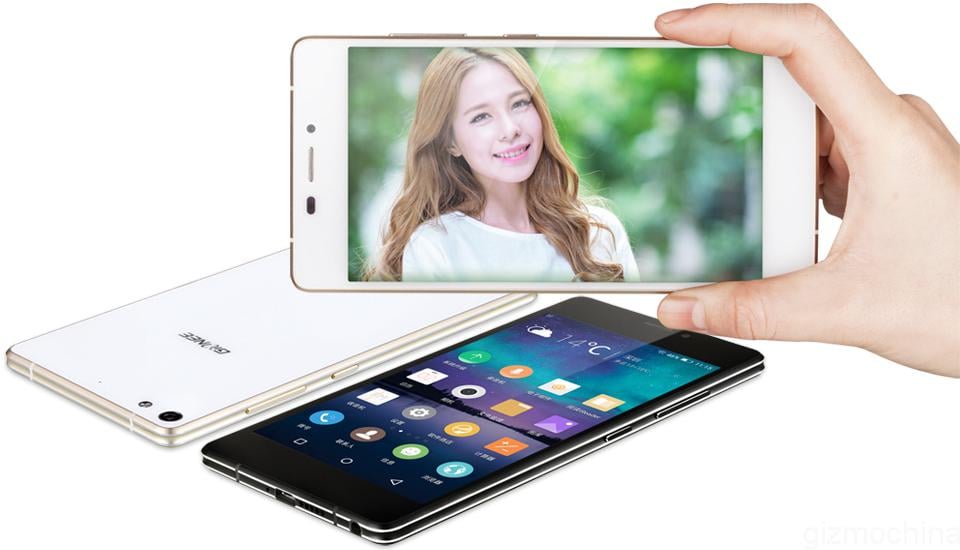 Gionee announced the new Gionee Elife S7 flagship smartphone back at MWC yesterday. Like predicted, the phone is 5.5-inches thin making it exactly as thin as the older Gionee S5.5. However, the company has smartly focused on other practical aspects of the device like battery life and built quality rather than just slimness of the phone.
The phone features a U shaped skeleton with aviation grade alloy and stainless steel sheet with nano-plastic coating. The company has particularly researched a lot on battery saving methods and has incorporated them on to the new device. For example, the 5.2-inch AMOLED display up front features ACL tech which reduces power consumption by over 25%. A sensor hub directly integrated into the chipset makes sure that the CPU has to wake up 20% less often.
At the time of launch, the company revealed that the phone will be available for sale for 400 Euros which comes to around $447. In the domestic market, Gionee Elife S7 was listed on both JD.com and Suning Tesco retailers. On JD the phone was initially listed at 2699 Yuan which comes to $430, however, now the phone has disappeared altogether. The exact reason of the disappearance is not known, however it could be because the pricing is still not confirmed.
Moreover, the Gionee Elife S7 is listed on Suning Tesco too, but even there the pricing is not yet revealed. It looks like the company has not yet finalized the price tag in the mainland China. Usually, the phone should retail for less than the international price in the home market, so 2699 Yuan seems like a decent price. However, now that the phone has been taken off the website, it may happen that the company may change its price tag.
The phone is expected to go on sale from March 20 starting 10:00 AM. Initially, the Los Angeles Black and North Pole White version will be available for purchase but we expect the midnight blue to start selling a few weeks after the sale opens.
The phone features the 64-bit Mediatek MT6752 octa-core processor clocked at 1.7GHz with 2GB RAM and 16GB of storage. There will be a 5.2-inch display up front with an 8MP selfie shooter on top. The 13MP rear camera unit will be one of the thinnest in the market to fit perfectly inside its 5.5mm thin body. The 2750 mAh battery is capable of providing up to two days of usage time, which is pretty impressive considering the slim design profile of the device.