OnePlus One spotted running Windows?
Now that OnePlus has released its own OS for its OnePlus One smartphone, users can choose between the company's own OxygenOS and CyanogenMod for flashing on their phones. However, looks like those two aren't the only big options for the device, as a recent leak showed off OnePlus One running Windows OS.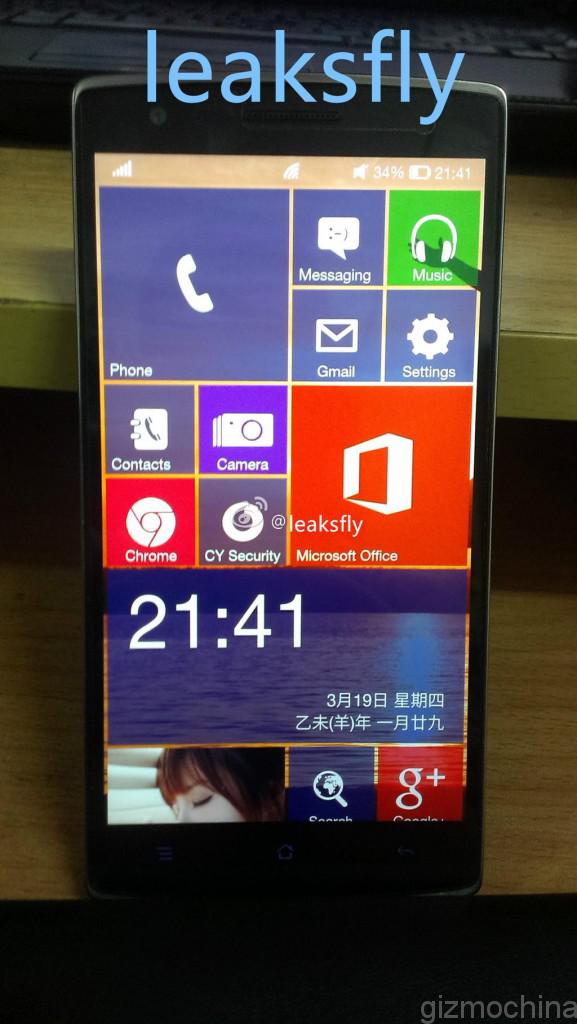 This is the second such device that we have spotted running the new Windows platform. A ZTE device was recently leaked online running Windows. It looks like Microsoft could be looking to expand its user base by allowing Android devices to install its OS as a third party ROM. Two days back, the company had casually hinted about making custom Windows ROM installation a possibility, so it doesn't come as a surprise.
So, instead of directly competing with Android, Microsoft could be looking to use the platform to expand its own apps and services. The company has already announced that a set of Xiaomi Mi4 power users will be given the option to install Windows ROM on their devices. Using feedback from them, the company could improve its ROM for a much wider audience.
However, remember that its not easy to generate interest among customers for a new ROM. Alibaba just recently announced that its Yun OS development was suspended for now, due to lack of consumer interest. So, it would be interesting to see if Microsoft manages to attract customers if it releases Windows as a third party ROM.
OnePlus One, Xiaomi Mi4 and other Chinese smartphones would be a good start to test out its ROM before Microsoft makes it public.
So do you think releasing Windows as a ROM for Android devices is a good idea?