Innos Yi Luo D6000 features a large 6000mAh battery and USB Type-C port
We saw some interesting gadgets at MWC 2015. Among the long list of products from well known manufacturers, there was the Innos Yi Luo D6000 smartphone that caught our attention. The device manufactured by a small local company in China boasted of being the phone with the world's largest battery. Its 6000 mAh total battery capacity puts every other smartphone to shame.
This is not the first time we are seeing a phone with a large battery from Innos Yi Luo. Back in 2012, the company had announced the D9 with a 4160 mAh battery, which was considered very large at that time.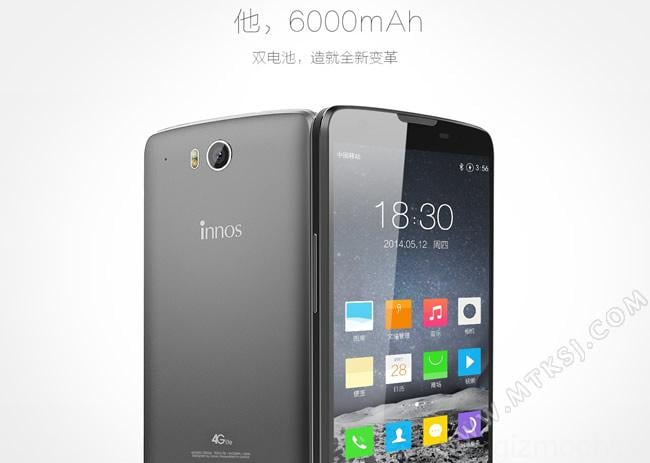 The company managed to fit in such a large battery in just a 11.6mm body. While, this can be called as thick considering today's smartphone standards, its quite commendable for a device that packs in such a massive battery.
The phone comes with two batteries which add up to 6000mAh. There's 2000 mAh that's embedded into the device and another 4000 mAh battery which can be removable. What's more the Innos Yi Luo D6000 boasts of charging both the batteries simultaneously to 100% in just 2.7 hours. That's an impressive feat since most smartphones with 2000-3000mAh batteries take around the same time to charge.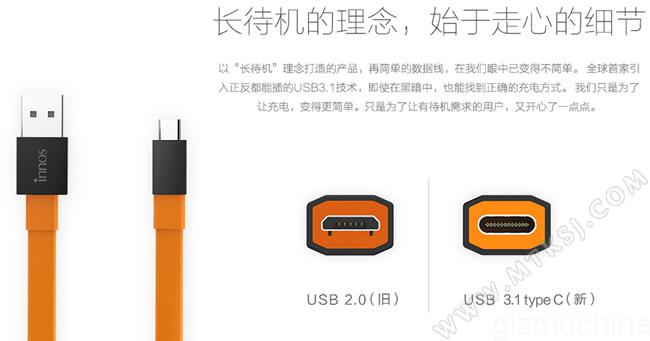 This is made possible with the USB Type-C port at the bottom. Yes, you heard it right. This particular local Chinese smartphone features the much talked about USB 3.1 Type-C port that charges both the batteries at the same time. Its much faster than previous USB generations which further increases the charging speed.
The Innos Yi Luo D6000 is not just about its large battery. The company has made sure that it comes with other top end features to attract users. The phone is powered by the 64-bit Snapdragon 615 octa-core processor with 3GB RAM and 32GB ROM. You get a 5.2-inch full HD 1080p display protected by Corning's Gorilla Glass 3. There will be a 16MP rear camera with f/2.2 aperture and an 85 degrees wide angle 5MP front shooter ideal for selfies.
It features the latest Android 5.0 Lollipop OS version. What's more, it supports at total of 20 frequency modes including TD-LTE / FDD-LTE / WCDMA / TD-SCDMA / GSM and telecom EVOD and CDMA1x. Other important features include Wolfson Audio chip, dual-active noise cancellation, gyroscope, compass and other sensors.
The Innos Li Yuo D6000 is expected to hit the Chinese markets by April this year. Pricing is not yet revealed but expect it to be less than 1999 Yuan, which will make it a great buy. Unfortunately, we don't think the phone will make it to international markets.