HTC One M9 Plus leaked once again with 20.7MP dual camera unit and fingerprint sensor
We have been hearing about HTC One M9 Plus since the start of the year, however, the company has not confirmed the existence of the device officially. In fact, HTC has already announced its flagship smartphone for the year, the HTC One M9 with much fanfare at MWC 2015 on March 1st. Unfortunately, we didn't see the M9 Plus at the event, which means the company will probably keep a separate event for its launch later this year.
Today, new images of the HTC One M9 Plus were leaked online, once again confirming the existence of fingerprint sensor as well as a large rear dual camera unit.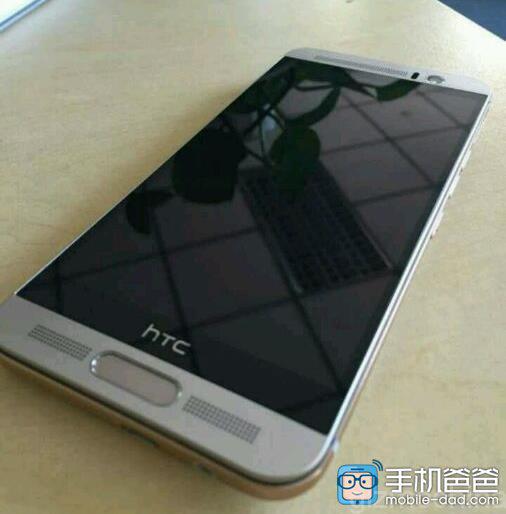 On first glance, the M9 Plus and M9 looks a lot similar in design. However, there are some areas which clearly differentiates this upcoming smartphone. First of all, you have that large home button up front. The HTC One M9 had onscreen keys and hence, the area was just occupied by the speakers on the device. However, this leak shows off the home button which will most likely harbor the fingerprint sensor. The button lies slightly below the overall body, which we hope will not affect the efficiency of he fingerprint identification process.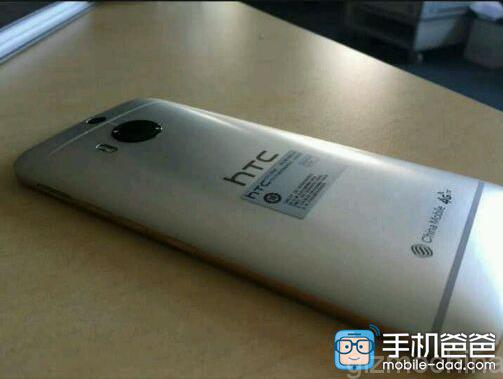 Coming to the back, you can see the same brushed metal finish as the M9. However, instead of a traditional single camera unit, the M9 Plus features a dual camera unit like its previous generations. The main camera sensor looks larger than anything we have seen before on an HTC device, and will most probably be of 20.7MP resolution. You can also clearly see the 'China Mobile 4G' logo at the back.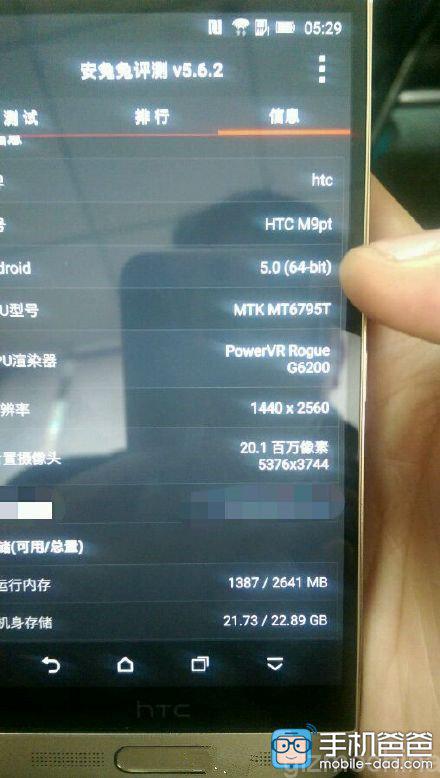 As for the tech specs, the new HTC One M9 Plus is said to come with 5.2-inch 2K resolution display. On the other hand, the M9 has a 1080p full HD screen. Also, instead of Snapdragon 810, the phone is said to feature Mediatek's MT6795T processor with PowerVR G6200 GPU. There will be 3GB RAM onboard along with 32GB of internal storage. No information about the existence of a MicroSD slot is available.
The rear camera unit will be of 20.7MP while the front shooter will be the same 4MP Ultrapixel unit as its predecessor. Finally, a 2840 mAh battery is said to power the device. Like mentioned at the start of the article, HTC has been quite about this smartphone till now. But rumors say that we could see an official release as early as April this year. Pricing will be a sensitive point, but expect it to be around 5000 yuan ($800).
So, what do you think about the HTC One M9 Plus?