HTC One M9 Plus promotional pictures leaked, confirms physical home button!
HTC One M9 Plus has been the talk of the town in the past few weeks. The company has kept an official event on April 8, where it will unveil this phablet. However, even when the launch is just a week away, leaks about the M9 Plus still continue to come.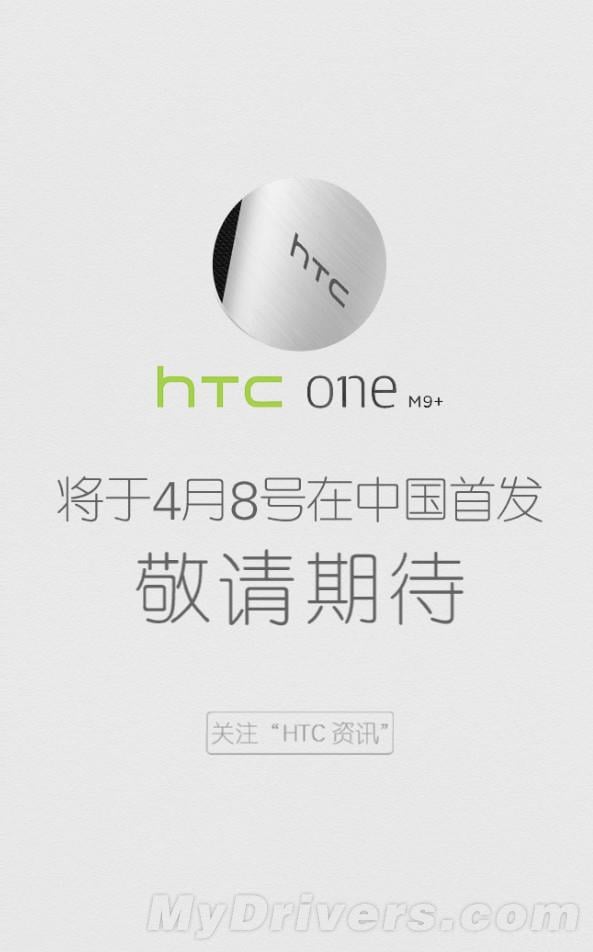 The latest leak reveals the full promotional images of the HTC One M9 Plus phablet. You can clearly see the writings in Chinese which explain the intricate details of the upcoming device. The company particularly highlights the design and workman ship of its new device. For example, one of the picture says "the quality of the metal is as good as silk", while another says "the phone reveals elegant shine". So, it looks like the company has put in a lot of efforts to design the new product.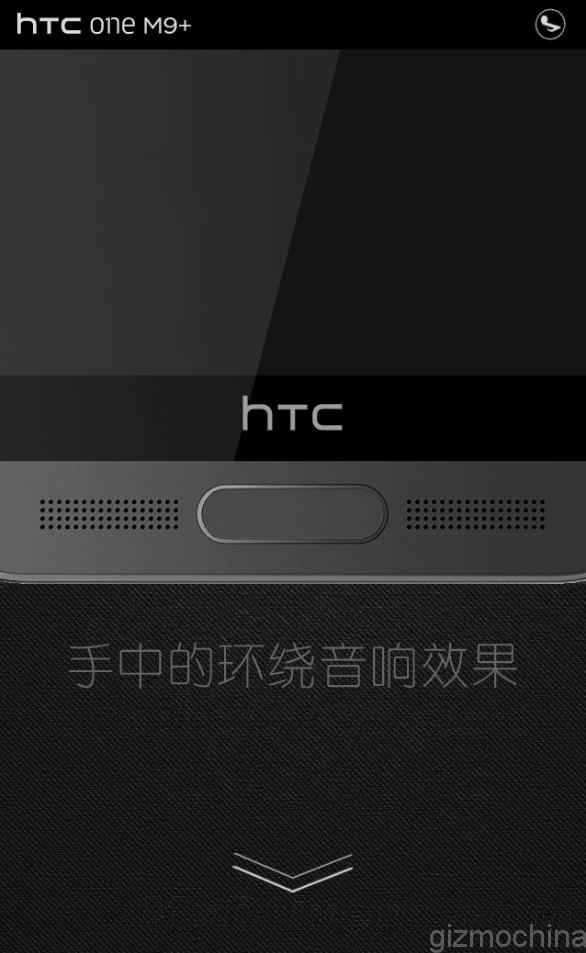 Another important fact revealed by these images is the physical home button. Yes, like we saw in earlier renders, these images too confirm that the HTC One M9 Plus will have a physical home button in between its boom sound speakers. What's more it is rumored that the button could feature a fingerprint sensor.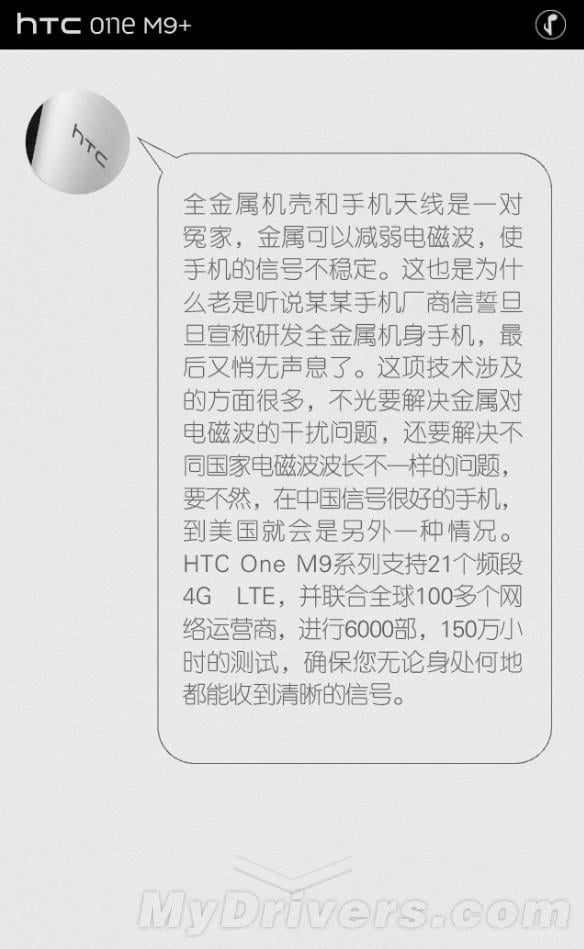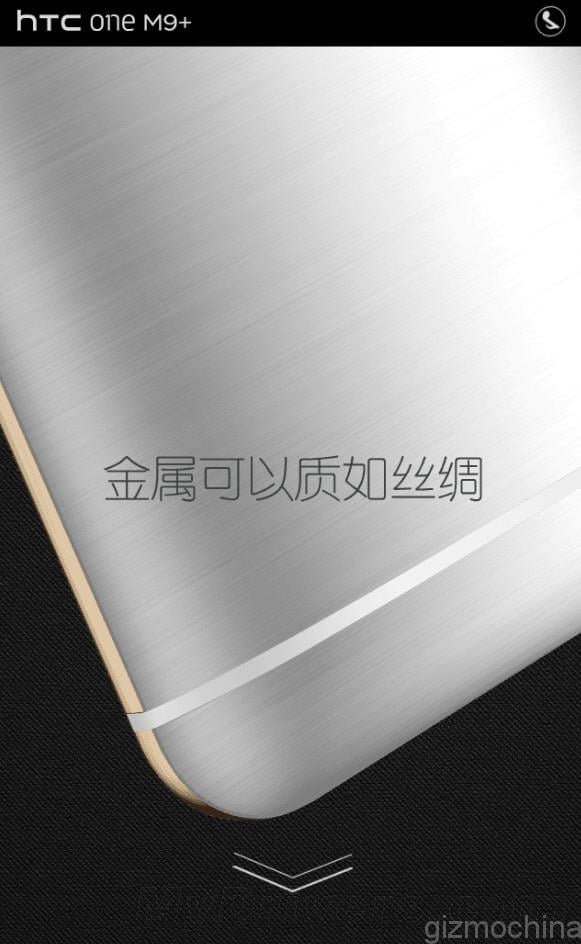 According to earlier rumors, the HTC One M9 Plus will feature Snapdragon 810 processor in one version and MT6795octa-core processor in another. There will be 3GB RAM onboard with 32GB of expandable internal storage. The 5.2-inch display up front will feature a 2K display. At the back, there will be a 20.7MP camera while at the front, it will have the same 4MP Ultrapixel sensor as the HTC One M9. Finally, the battery is said to be of 2840 mAh.
Unfortunately, we still don't know the pricing of the device, but expect it to be much higher than the flagship HTC One M9. Since, the launch date is just a few days away, we will have to patiently wait for official information from the company.
Meanwhile, you can check out the full promo images from the gallery down below.