Huawei P8 Platinum Edition with Sapphire glass to cost 5000 Yuan?
New details on the Huawei P8 flagship have been leaked on Chinese social network Weibo. The leak reveals the official titles of the two versions of the upcoming flagship smartphone – a standard/ordinary edition and an exclusive Huawei P8 Platinum Edition – as well as a few details on the look and price of the now-revealed Platinum Edition. Given that the leak comes from a well known leaker from Weibo, it could actually turn out to be true!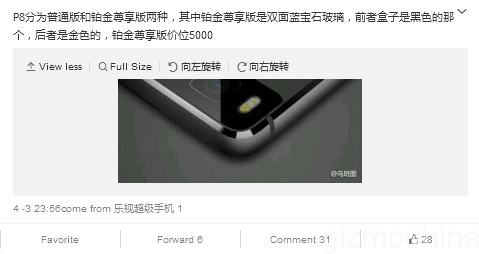 The leak reveals that a couple of the main differences the Platinum Edition will have over the standard/ordinary edition of the Huawei P8 will be an addition to the device's body as well as its color. The Platinum edition will feature sapphire glass panels on both the front and the back sides of the phone. The Platinum Edition will also come in gold instead of the black that is expected on the standard edition.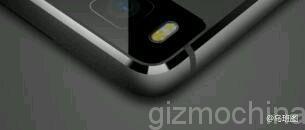 It was previously leaked that the Huawei P8 will come in two versions with different body materials – one featuring an aluminum alloy body and one featuring zirconia ceramic. It might be safe to assume that the Platinum Edition will be the one to come in the latter material.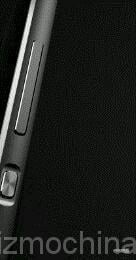 The leak did not reveal if the Platinum Edition will keep the same specifications as the standard edition but if it does it'll feature 5.2-inch display with 1080p resolution, 13-megapixel rear camera with dual LED flash, a 5-megapixel front-facing camera, Huawei's Kirin 930 processor, 3GB of RAM, 32GB of internal storage, and 3,000 mAh battery.
According to the leak, the Huawei P8 Platinum Edition will sell for around 5000 Yuan. Both the editions are expected to be officially revealed on April 15 at the company's official event. Also, the standard edition is expected for an official release on April 22. Whether the Platinum Edition will release at the same time as the standard edition is unknown.