Xiaomi makes Guinness World Record for the most phone sales in a day, official data inside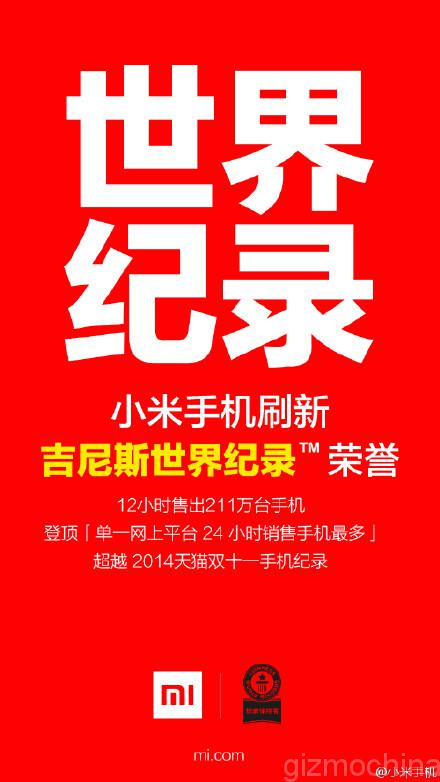 Xiaomi's festival day promotions ended at 10:00pm yesterday and we were patiently waiting for the official data about the sales amount and units sold by the company. Now, Xiaomi reveals all the details about yesterday's festival day sales and its pretty impressive.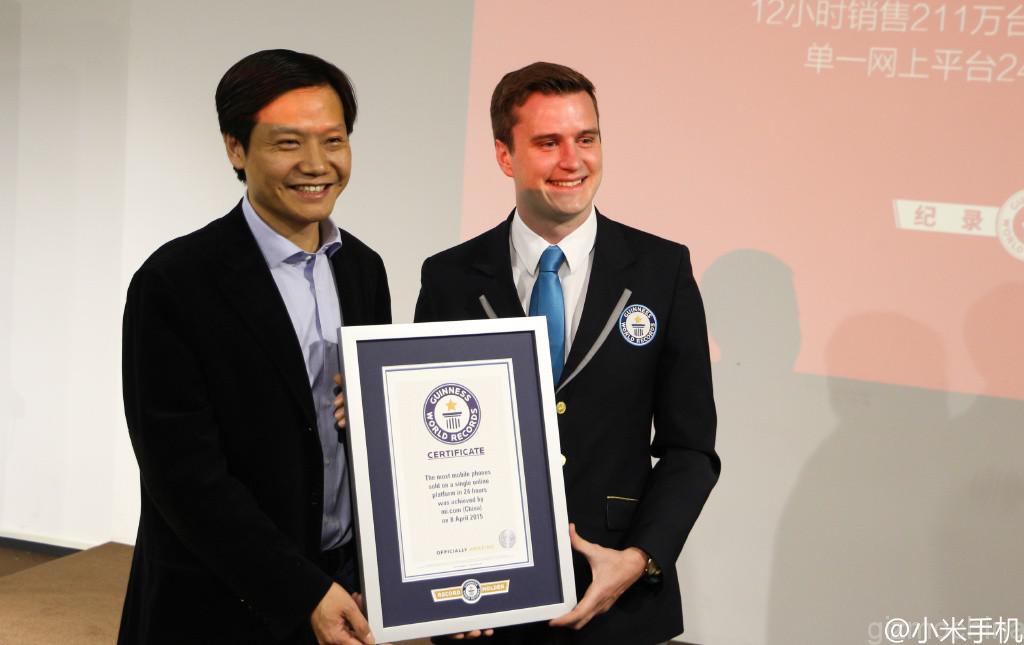 In fact, this five year old Chinese company made a record yesterday. Today, the company received an official Guinness World Record certificate for the most smartphone sales in 24 hours on a single platform. Xiaomi managed to sell 2.11 million mobile phones in just 12 hours! Many companies often struggle to sell this much in an entire month, so its no surprise that these numbers created a new Guinness World record.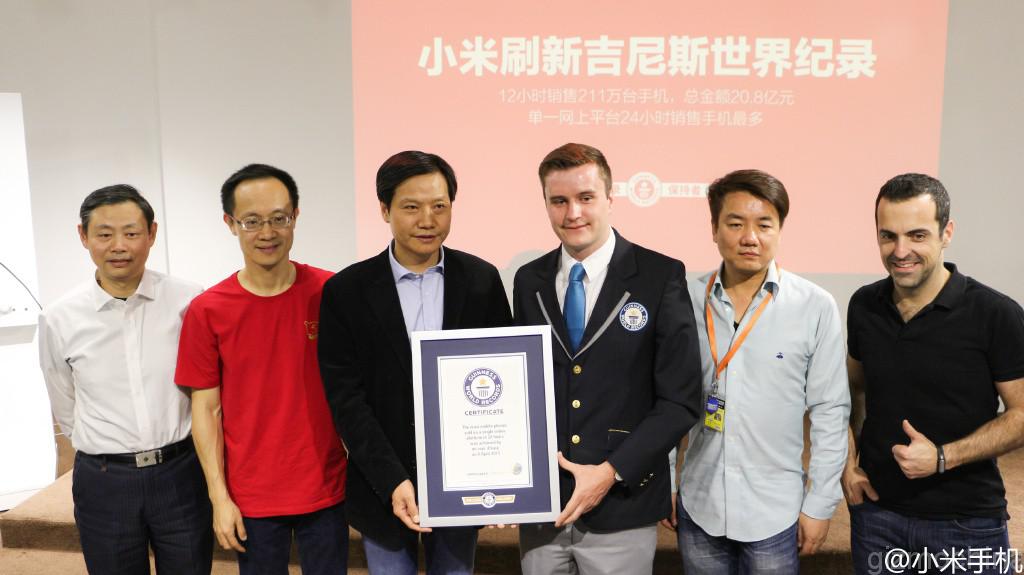 We have more official data from the company regarding yesterday's sales. At the end of 12 hours of festival day sale, the company sold products worth 2.08 billion Yuan!
The distribution of sales in units were as follows:
Xiaomi Smartphone : 2.12 million
Xiaomi TVs : 38,600
Xiaomi Mi Router : 79,000
Xiaomi Power Strip : 247,000
Xiaomi PowerBank : 403,000
Xiaomi Piston Headphones : 336,000
Xiaomi Mi Band : 209,000
Xiaomi Air Purifier : 3.12 million
As you can see, these number are massive! In fact, over 1420 people were a part of this big festival day sale supporting the company! Xiaomi also reports that it shipped over 500,000 orders yesterday itself, which is once again pretty impressive.
Its really surprising to see Xiaomi managing everything so smoothly. The company had enough stock to last for the day despite these many orders and were well prepared for processing them in time.
Unfortunately, the yesterday's festival day sale was limited to China. However, with an increasing international customer base, we hope that the company unveils such large scale discounts and offers in the foreign markets too.
So what do you think about these numbers?