Xiaomi releases a new teaser: A Smart Vehicle?
Just one day has passed after Xiaomi made recording breaking sales on its Rice festival day. But it looks like the company is all set for a new launch this month.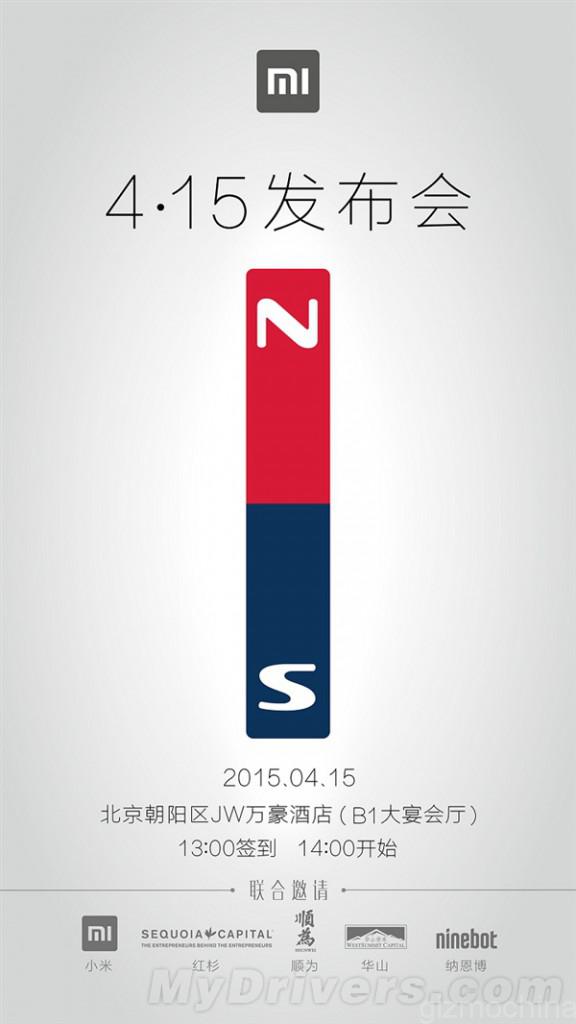 Earlier today, Xiaomi released a new teaser which says that the company will keep an official event on April 15. Yes, that's the same day Huawei unveils its new flagship device, the Huawei P8. So, we could see two new exciting announcements on the same day.
The company has sent out invitations for the event which will be held at the Beijing JW Marriots hotel. It looks like the teaser image is trying to show the two poles namely "North" and "South". It could be something related to GPS or even another smart product. In fact, at the bottom, we can see the name Ninebots, who is a famous personal electric vehicle manufacturer.
The company is known for its self balancing electric robot. Given that we can see that it is one of the partners of the product, Xiaomi could release a new personal electric vehicle like the solowheel or airwheel.
This will be a big deviation from the current portfolio of products. But given that the event is just a few days away, we can hope for more information soon.