Huawei may unveil three devices on April 28: Honor 4C Play, 4C Note and 4C Max
A few days earlier, a listing on the official website of Huawei Russia revealed the upcoming Huawei 4C mid-ranger in full glory. Judging from the specs and the pricing, it looks like the device is targeted to compete with the Redmi series as well as the Meizu Blue Charm series.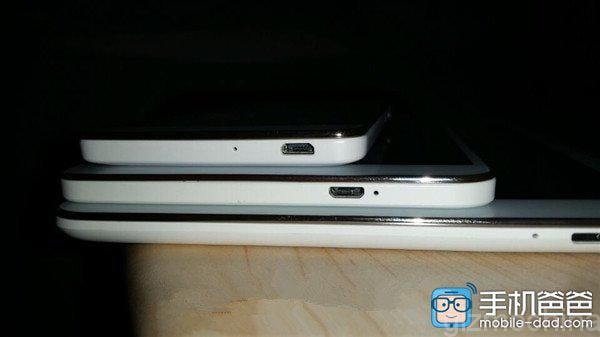 However, earlier today, we found a new picture which reveals that the company may have more than one device in store for us at the April 29 launch event. The picture shows us three new devices, and says that the three devices are Honor 4C, Honor 4C Note and Honor 4C Max. Yes, it looks like the company may launch three devices in the new Honor 4C Play lineup.
The picture isn't very clear and just gives us a glimpse of these devices. It looks like the phone will differ in terms of display sizes, with the largest one, probably the 4C Play Max having a display as big as a tablet.
Of course, this is based on a single leak, so its always better to take the news with a pinch of salt. Earlier leaks have revealed that the Honor 4C Play will feature a 5-inch 720p display and Kirin 620 octa-core processor. There will be 2GB RAM on board along with 8GB of expandable memory. At the back, there will be a 13MP camera and an 5MP shooter up front. The phone will feature a 2550mAh battery and will support 4G LTE networks. For software, it will run on Android 5.0 Lollipop.
Pricing is still not confirmed, but the entire lineup could be conviniently priced as 599, 899 and 1099 Yuan. Well, we don't have to wait too long to get more details as the event kicks off on April 28 at the Beijing National Convention Center.