LeTV COO compares LeTV Max and Xiaomi Mi Note's bezels to show how thin they are!
A few days back, Xiaomi's CEO Lei Jun criticized LeTV's claim that their smartphones were bezelless. In reality, the phone did have super thin black borders which is why Mr. Lei joked on Weibo that if thin black borders equals to bezelless display, then even the Xiaomi Mi Note is bezelless.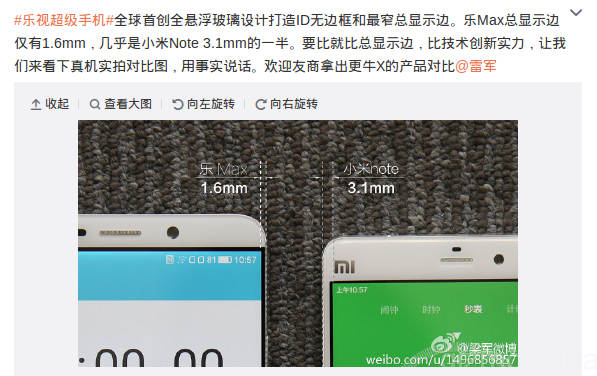 However, it looks like LeTV COO is not happy with Lei's comments. Earlier today, COO Liang Jun took to Weibo to explain that LeTV has used full suspension glass design to make sure that there are hardly any bezels on the display. In fact, he says that the company has managed to reduce the bezels to just 1.6mm in thickness, which is way thinner than Xiaomi Mi Note.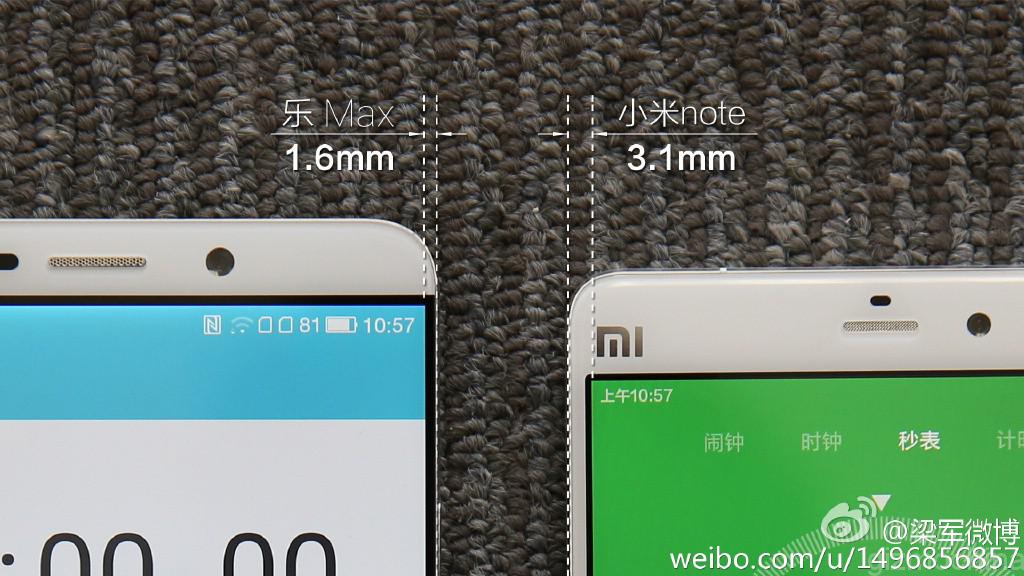 To make things clear, he also posted an image on his account comparing the bezels of both the smartphones. In the picture, you can see that the LeTV Max features a super thin 1.6mm bezels, while the Xiaomi Mi Note bezels size is almost double, i.e. 3.1mm. Alongside the picture he also invited (tagged him) in the post to see the real product comparison.
He further added, "We have the courage to challenge the limits, the future will continue to pursue show more narrow black border, until no display side face of challenge, we speak with the facts, who can find the super phone before publishing, display side than the world total. Le Max narrowest show narrower edge of 2K genuine phone, we award one million dollars! "
Meanwhile, you can check out the bezel size of famous competitors in the picture below.