Vivo X5Pro coming on May 7 with 2.5D Glass and Phase Detection Focus
Vivo has managed to generate a buzz among the tech crowd in the past few days with a number of contests and teasers about its upcoming Vivo X5Pro flagship. It looks like we may finally have a launch date of the device, thanks to a new report.
The Vivo X5Pro is now said to be launching on the same date as the Vivo Xshot debuted, i.e. May 7. We already know quite a bit about the upcoming smartphone, thanks to a several leaks and even official teasers from the company.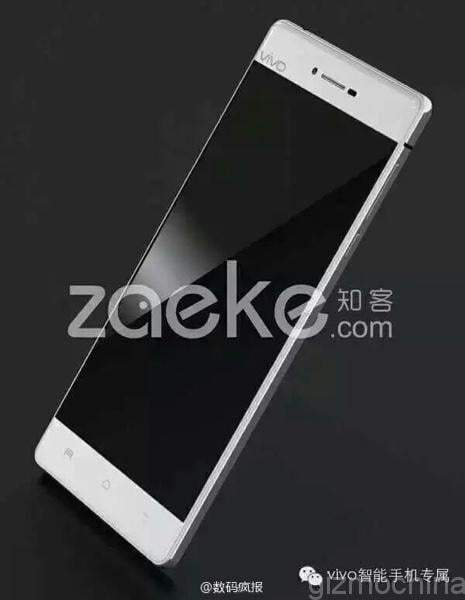 The phone is said to feature a beautiful 2.5D glass arc design with rounded corners and a metal frame. We recently saw a leaked image which showed off its textured body in a beautiful black shade. Another render that cropped up online yesterday, revealed the device in full glory. The design is in line with what we saw earlier, so it could be the real deal. From the picture, it looks like the device will retain the super slim profile as other Vivo devices.
As for the specs, the phone is said to feature a Snapdragon 615 octa-core processor with 3GB RAM on board. There will be a massive 6-inch display up front with a possible retina scanner on top. The phone is said to run on the Android 5.0 Lollipop version with the company's own Funtouch UI on top and will most likely come with a 3500mAh battery.
Vivo devices are known for their Hi-Fi Audio chips inside, and the Vivo X5Pro model too is expected to feature this chip. One of the highlights of the device is said to be the Phase Detection Focus on the rear camera unit which can focus in on an object in less than 200 milliseconds.
Well, it looks like the Vivo X5Pro will turn out to be a great flagship. Another device, the Vivo XShot 3S is rumored to debut alongside the X5Pro, so we may see both the smartphones on May 7 this year.