OPPO R7 Detailed Specs Revealed
OPPO R7 has been the hot topic among tech lovers in the past few days, thanks to its super slim designed and rumored top end specs. Earlier, we had seen two different versions of the device hit TENAA namely the OPPO R7t and OPPO R7C, but at that time we didn't know all specs of the device.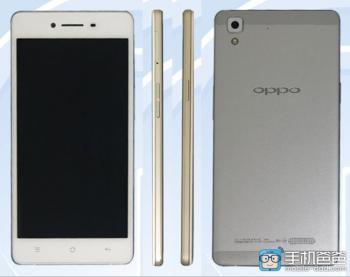 However, now the detailed tech specs of both the devices have been revealed and they confirm the top-end placement of the devices. There are slight differences between the two models since one is the China Mobile version while the other is the China Telecom version. However, the core specs remain the same on both the devices.
Before we actually move on to the specs, we have to note that there is no mention of a front or even a rear placed fingerprint sensor which probably means the R7 won't feature this tech.

The biggest difference between the two versions is the processor under the hood. The OPPO R7 China Telecom Edition comes with a 1.5GHz Snapdragon 615 processor while the China Mobile version comes with a 1.7GHz Mediatek MT6752 octa-core processor. Other tech specs are the same, so the phone features a 5-inch Full HD display, 3GB of RAM and 16GB of internal storage. The storage is expandable up to 128 GB. There will be an 8MP camera up front with a 13MP shooter at the back. The device will feature a 2320mAh battery and will run on Android 4.4.4 KitKat OS.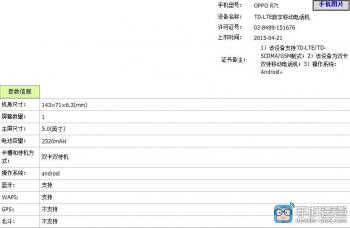 As for the body, the phone comes with 2.5D glass in a 6.3mm thin fuselage. Its also pretty lightweight as it weighs just 139 grams. As you can see, the phone is quite capable, however, it isn't as ground breaking update as expected. Probably the rumored OPPO R7 Plus will feature the expected top end technology but for now, OPPO R7 looks pretty ordinary.