Today I have received the new Ding Ding SK3 Pro from giztop.com for review, the phone is a very close looking clone of the great looking LG G3.
Unboxing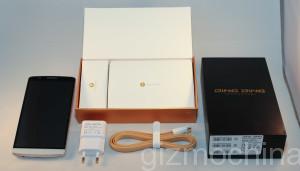 The SK3 Pro comes in a sturdy two part box, the lower half is smooth and gold whilst the top half is black with the Ding Ding logo in gold it is textured, making it easy to get in too.
Opening the box reveals the phone surrounded by a foam insert, the phone has a protective film detailing some of the features such as hot knot, air gesture, heart rate and eye gesture.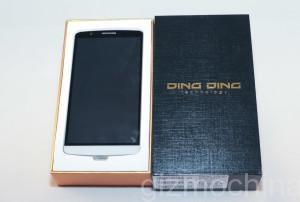 Below the phone in the box is a 2 pin China plug USB adaptor and a Flat micro USB cable, Giztop also provided a UK plug adaptor separately.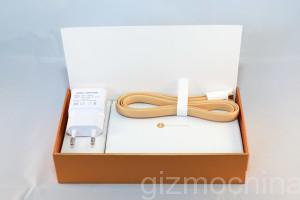 Taking the phone out it feels nice in the hand and the use of fairly thin side and top bezels allows the 5.5" screen to fit in a body only slightly bigger than a Galaxy S5 not bad for a screen that is .4" larger.
The phone screen features on screen buttons allowing a smaller lower chin, unlike some other budget phones the SK3 does not suffer from any backlight bleed and gives a nice even image that whilst not as vivid as higher priced phones is still good.
Having removed the plastic back of the phone the 2500mAH Li-ION battery had to be taken out so that a small piece of plastic covering the batteries terminals could be removed.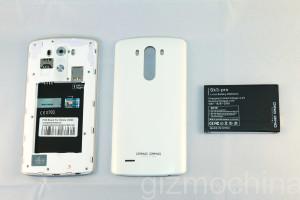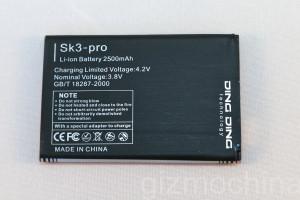 Unlike most phones who's power buttons can be found down the side of the phone, the SK3 Pro's power button is located on the back of the phone located between the volume up and down keys.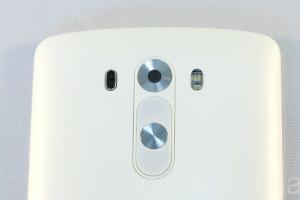 Powering up the phone you are greeted by the Ding Ding splash screen, after a small wait the lock screen is presented.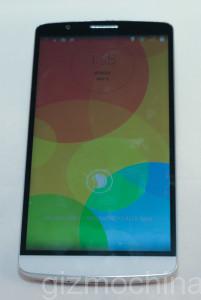 Having unlocked the phone the first thing I did was to go in to settings and check to see if the phone was running the latest firmware, there was an update waiting to be installed, its always nice to see this as it shows that manufacturers are addressing users issues and feedback rather than just releasing phones with issues and forgetting about them.
The phone is running a pretty much stock version of the Android 4.4.4 OS, the lack of heavy skinning and bloatware help to keep the phone moving at a decent pace.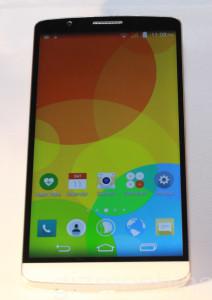 The update downloaded and installed without any issues.
Once updated it was time to have a proper play and see how the phone performs, screen swipes on menus are fluid with no discernible lags and apps launch fairly quickly.
It was nice to see that Google apps are pre installed on the phone as this saves messing around, once logged in I headed over to the Play Store and downloaded AnTuTu v5.7 and Z Device so that I can check out the devices performance in a little more detail, I also installed Camera FV-5 (as a photographer I like to have more control over what goes on and this great app allows me that control, I also find that in general it produces better pictures in auto than many phones standard camera apps).
The SK3 scored 18154 in AnTuTu this was pretty much what I had expected given its 1.3ghz MT6582 processor and 1gb of ram, this is fast enough for most day to day tasks but will not set any speed records.
Browsing Speed
The internet browsing speeds and page rendering are not bad, the phone never feels too sluggish over wifi or 3G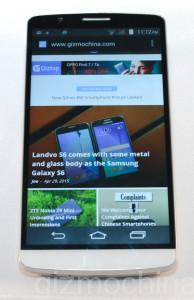 Although the phone does lack LTE which for some could be a deal breaker.  
Camera
The 13mp main camera quality is not bad for a budget phone and is perfectly adequate for taking quick snap shots for Facebook etc and features a dual led flash, the front facing 5mp camera is also up to the job of taking cheeky selfies.
Whilst the cameras are rated at 13mp and 5mp I have my doubts if they are true resolutions and suspect that they are boosted by software interpolation.
I have included samples taken using the default camera application.
Garden Shot Flower
The default camera application produced a good colour and contrast but was not as sharp as I would have liked.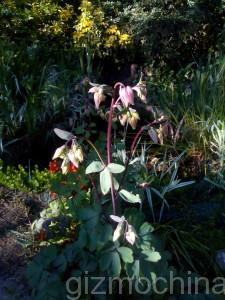 Hand Shot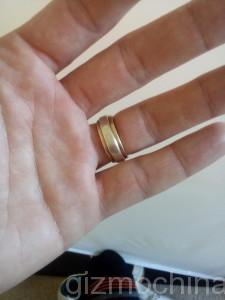 The hand shots show a fair amount of detail, with individual skin ridges clearly visible, colour rendition is fairly close to reality.
Games 
Brothers in Arms 3 runs at a fairly fluid rate possibly helped along by the 720p screen not requiring the CPU and GPU to push around as much detail as 1080p of 2k screens.
Modern Combat 5 again the game runs at a more than adequate speed, whilst some of the games more advanced lighting techniques etc may be lowered to achieve this the trade off works well.
Controls Menu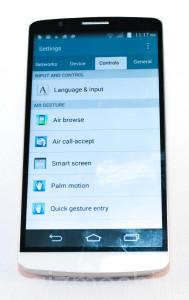 Of the available options I find the one of most use is quick gesture entry, whilst the screen is in deep sleep letters drawn on the screen will launch selected apps, for example writing the letter C will open the dialler application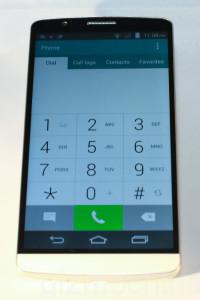 Having had a play with the phone for 24 hours I have been pleasantly surprised by it.
The lack of a modern 64bit LTE capable processor may leave this phone off some peoples wish lists but for anyone that needs a cheap but stylish backup phone for themselves, or as a phone for their children or parents, for the money the SK3 Pro would not be a bad choice.
Specification
Mediatek MT6582 32bit Quad-core running at 1.3ghz
1gb Ram
8gb Rom 
Micro SD card support up to 32gb
5.5" HD IPS 720×1280
Android 4.4.4
Dual sim
WCDMA 850/1900/2100 GSM 850/900/1800/1900
2500mAH Li-ION battery (this lasted a full day with test usage, but it would require longer periods of use to give a true reflection).
Rear camera rated at 13mp (although this may be an 8mp camera with software interpolation)
Front camera rated at 5mp (although this may be a 2mp camera with software interpolation)
Thanks once again to giztop.com for providing the handset for review, it is available to purchase for just $86.30 (£57.84) via the link below