New Leak Claims Honor 7 Will Be Priced At $599
We are all set for the launch of the Huawei Honor 7 flagship on June 30th. However, looks like the pricing of the device has already been leaked.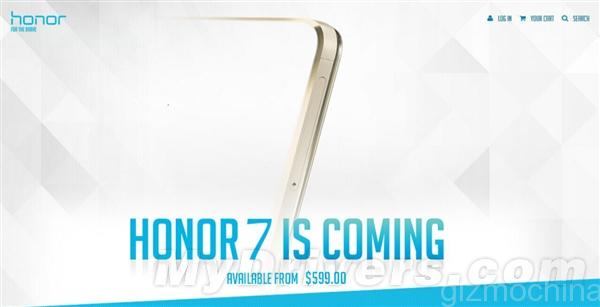 According to a new leak, Huawei Honor 7 could be priced at $599 Yuan which is much higher than its previous generations. In fact, if Huawei indeed were to stick with this pricing, we would be disappointed for sure.
From the leaks we have seen till now, the Honor 7 flagship turns out to be a pretty good device. It is expected to come with a 5-inch full HD 1080p display along with Kirin 935 octa-core chip and 3GB/ 4GB RAM versions. There will be 13MP rear camera along with a 3280mAh capacity battery on board.
As you can see, the specs are pretty high-end. The design also looks beautiful with all all metal body in gold color. But if Huawei were to increase the price tag to $599, then fans are definitely going to be disappointed.
However, remember that this is just a leak and the actual price tag could be different at the time of launch. So lets wait for the official event later this month for the retail price of the device.