Xiaomi Mi5 & Mi5 Plus Specs Leaked Extensively, Both Are Quite Powerful!
Weibo has always been a source of leaks, rumors and other information and earlier today, we came across a new report which revealed some of the possible specifications of the upcoming flagship smartphones from Xiaomi, namely the Xiaomi Mi5 and the Xiaomi Mi5 Plus.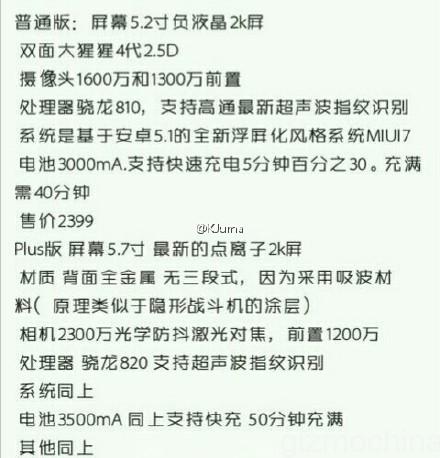 So, it looks like the company will unveil two different versions of the handsets later this year. According to the new leak, which apparently comes from the engineering machine information, the Mi5 standard edition will feature Snapdragon 810 instead of the rumored Snapdragon 820 chipset. It will also come with Qualcomm Snapdragon Sense ID 3D fingerprint tech. If this does turn out to be true, it will be a big surprise given that the tech was expected to debut only alongside Snapdragon 820. It relies on ultrasonic sound tech instead of the traditional capacitive based touch ID which reportedly makes it more accurate and secure.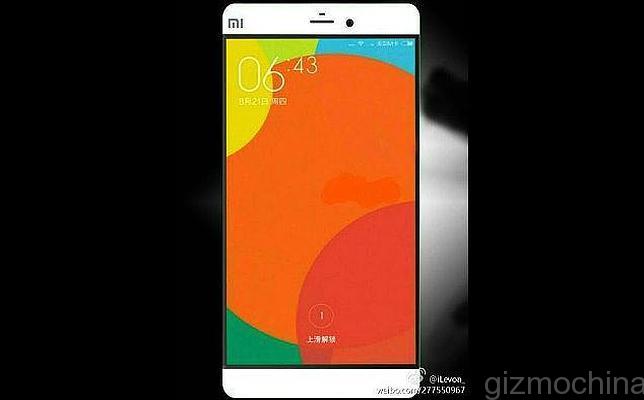 The leak further reveals that the Mi5 will come with a 5.2-inch 2K LCD display and a 16MP rear sensor along with a 13MP front facing camera. As for software, the phone is rumored to come with the new version of MIUI, the MIUI 7 which reportedly features floating screen UI. We expect it to be based on Android 5.1 Lollipop version.
Finally, there will be a 3000mAh battery on board which charges up to 30% in five minutes and up to 100% in 40 minutes.
Coming to the Mi5 Plus higher-end model, it is said that the phone will come with a 5.7-inch display with 2K resolution. The screen seems to use some kind of advanced tech, and could be Quantom Dot display. The company has reportedly used Snapdragon 820 under its hood which once again comes with Qualcomm's Snapdragon Sense ID fingerprint tech.
Further, the phone will feature a 23MP rear camera with OIS, Laser Focus and a 12MP front facing shooter. As you can see, for some reason, the front camera sensor on the Mi5 Plus is smaller than the one found on the Mi5 standard edition.
The battery on board the Mi5 Plus will be slightly larger, of 3500mAh capacity. It will also support fast charge. It is said that the phone will charge up to 100% in 50 minutes.
As for body, the company will most likely use an all metal body instead of a traditional plastic one on the new flagship. Also, the front will be protected by Corning's latest Gorilla Glass 4 + 2.5D glass.
Finally, for pricing, it is said that the standard version will start at 2399 Yuan ($386). There's still no word on the pricing for the Mi5 Plus version, but it can go up to 3000 Yuan ($480). It looks like the new flagship is going to be costlier than the present generation, but if these specs turn out to be real, it will be worth every penny.
Of course, as always, we can't fully trust the leak. So, take this news with a pinch of salt and hope for some official specs confirmation from the company. According to a leaked product roadmap, the Xiaomi Mi5 and Mi5 Plus will debut in November. So, there's still around four months till launch. All we can do till then is wait for some official information.