Zeaplus Talkband Is Coming Soon With OLED Screen
Zeaplus has surprised us all with a number of devices this year. We have already seen the Zeaplus M7 flagship and our review on the device is coming up very soon. Then we saw a super cheap Xiaomi Mi Band like smartband from the company for those who are looking to buy their first fitness wearable. Now, it looks like Zeaplus is going to release another wearable, its fifth one called as the Zeaplus Talkband.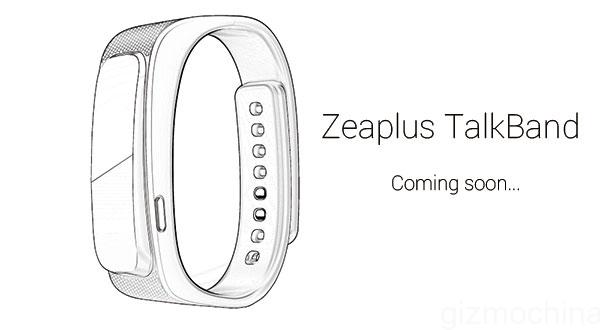 From the initial renders, the design looks similar to the Huawei talkband. We also have details about the specification and features of the wearable.
The Zeaplus Talkband will reportedly come with a 0.91-inch OLED display. Like its name suggests, you can make hands free calls as it can act as a wireless bluetooth headset. Moreover, the band can record your steps, distance traveled, calories burnt as well as other data. Like most other bands in the market, it can even monitor your sleep patterns. If you want, you can even listen to music on your headset.
Other features include vibrate alert for calls, smart alarm clock etc. The Zeaplus Talkband is compatible with both Android and iOS smartphones with Bluetooth connectivity. So, you can connect it with most devices in the market.
As for the battery, the company claims that the talkband provides up to 15-20 days of standby time. We still don't know the approximate talk time that you will get on this band, but we will update with more details in the coming days. We are also unsure about the pricing of the band, but given that its from Zeaplus, which usually prices its products aggressively, expect a pretty affordable price tag when it hits the market.
Meanwhile, if you are looking for something cheap, you can check out the Zeaplus fitness Band which costs just $15.