Zeaplus M7 Review [VIDEO REVIEW ADDED]
Zeaplus has been known for its affordable smartwatches and some other smartphone accessories for some time. We have already reviewed a few of them and the impressions are that the company can definitely offer a great bang for the buck for some its products.
Still, the Zeaplus M7 is their entry into the smartphone market and we can't wait to see if their product is worth your attention or not. At the first glance, it has a plain looking but decent design but more importantly it carries a great list of specs for the price of $169.
Zeaplus M7 Video Review:
Zeaplus M7 Review: SPECIFICATIONS
| | |
| --- | --- |
| Display | 5.5″ 1080p, Gorilla Glass 3 |
| Processor | MediaTek MT6752, 1.7GHz, octa-core, 64-bit |
| RAM | 3GB |
| Camera | 5MP Front/13MP Back (Sony Exmor IMX135) |
| Connectivity | Bluetooth, Dual SIM card slots, 3G, 4G, GPS, WIFI, GSM,EDGE, GPRS, UMTS, HSPA, HSPA+, |
| Battery | 3.800 mAh Li-Polymer (removable) |
| Dimensions | 155.6mm x 77.8mm x 8.3mm / 145g |
| OS | Android 5.0 Lolipop |
| Storage | 16GB (expandable via microSD card slot up to 64GB) |
Zeaplus M7 Review: UNBOXING
NOTHING OUT OF ORDINARY, USUAL STUFF YOU WOULD EXPECT TO GET WITH A BUDGET SMARTPHONE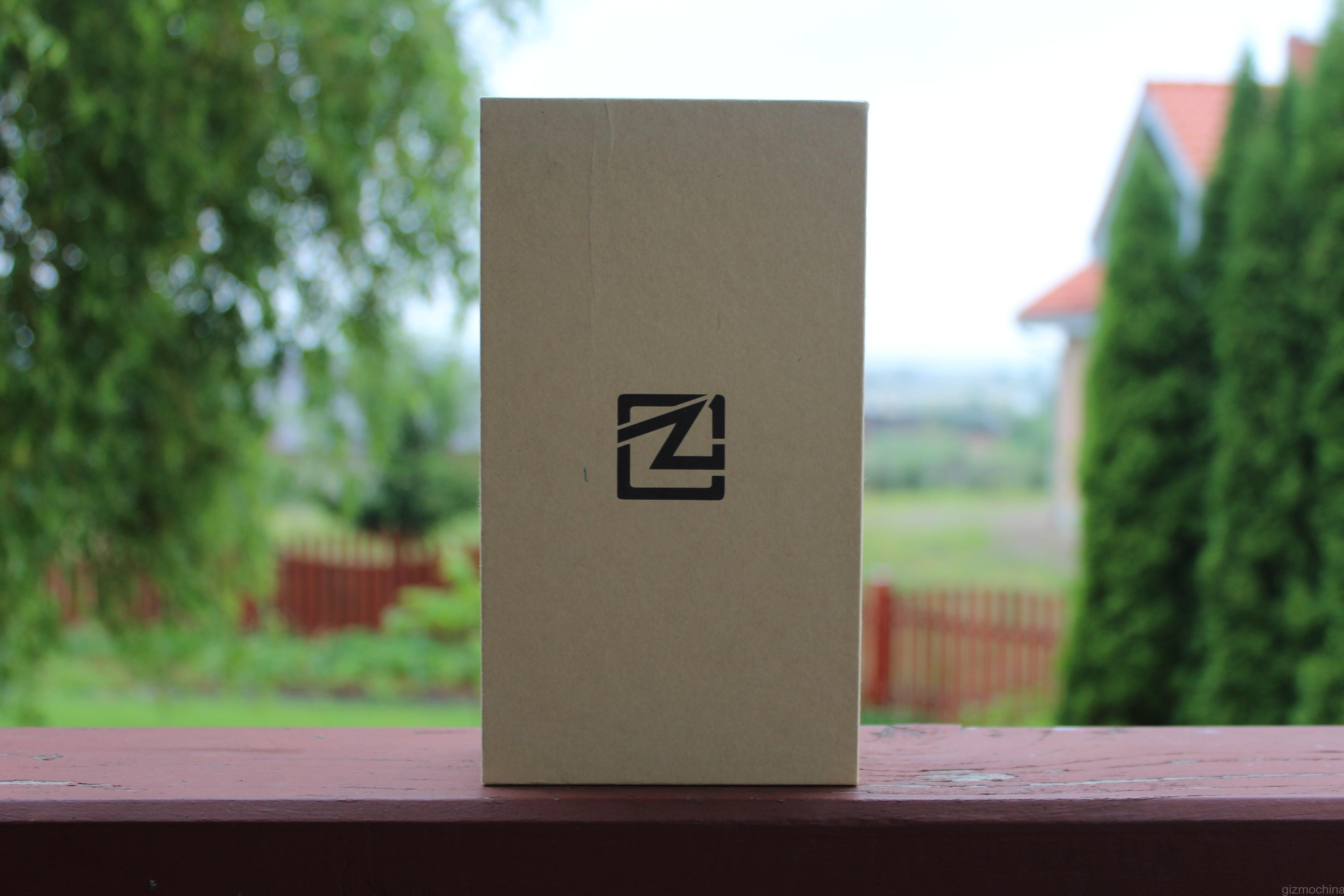 A quite typical packaging for nowadays budget devices – a plain cardboard box most likely made out of recycled materials.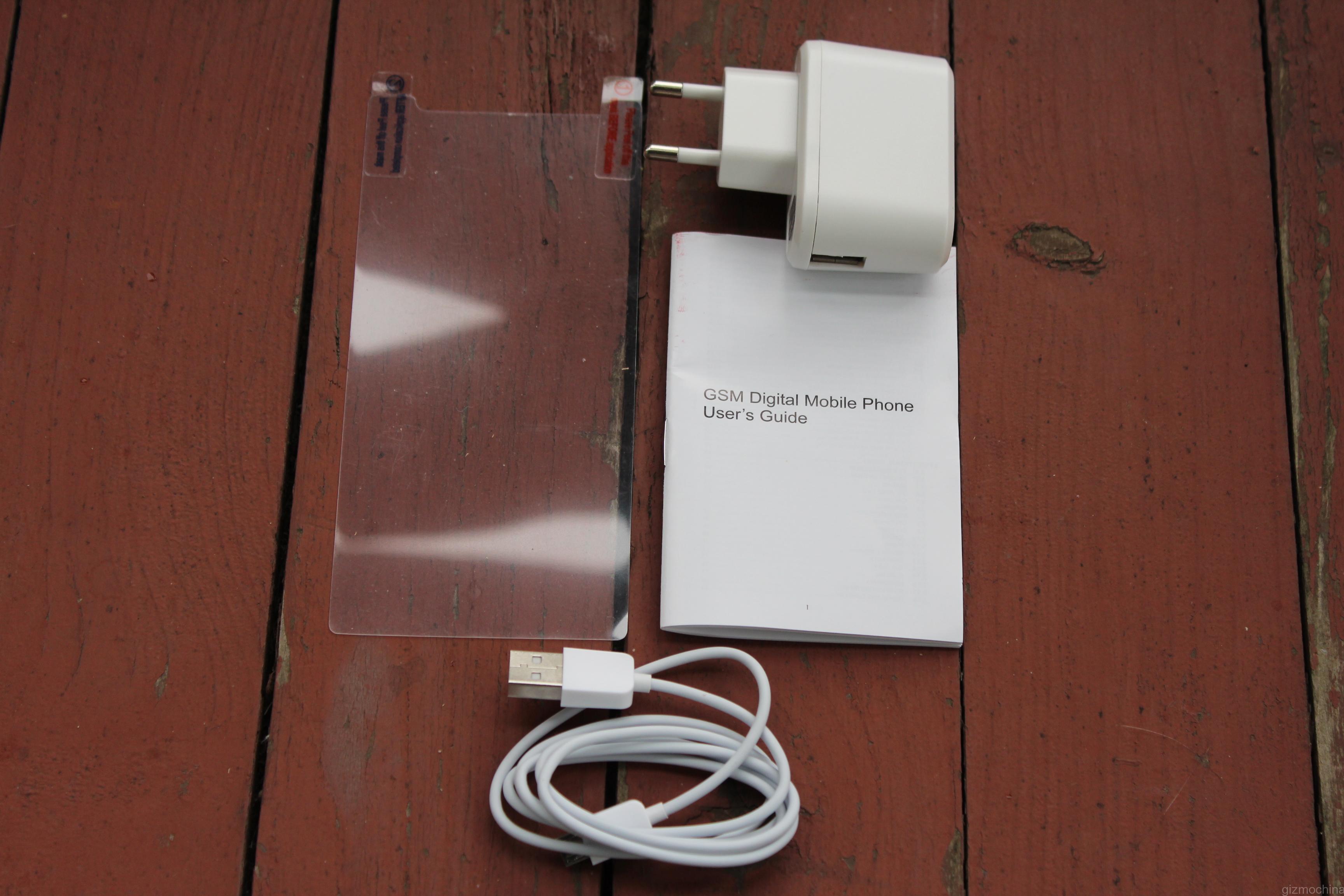 The contents include a screen protector, USB charging brick, USB cable and instruction manuals. I can't say that the accessories scream high quality, but they don't look like they going to brake after a month either.
In addition, I received a flip cover case, which is a pretty neat thing if you want to protect your device. Also, it provides some additional functionality to your device like the ability to see the clock and some notifications via the cutout portion of the screen. I am not a huge fan of flip cases in general but it may be a neat feature for some users. Keep in mind that this case does not come included in the standard packaging and it is sold separately.
Zeaplus M7 Review: DESIGN and DISPLAY
A decent 5.5″ display. the overall design is plain looking and has one minor flaw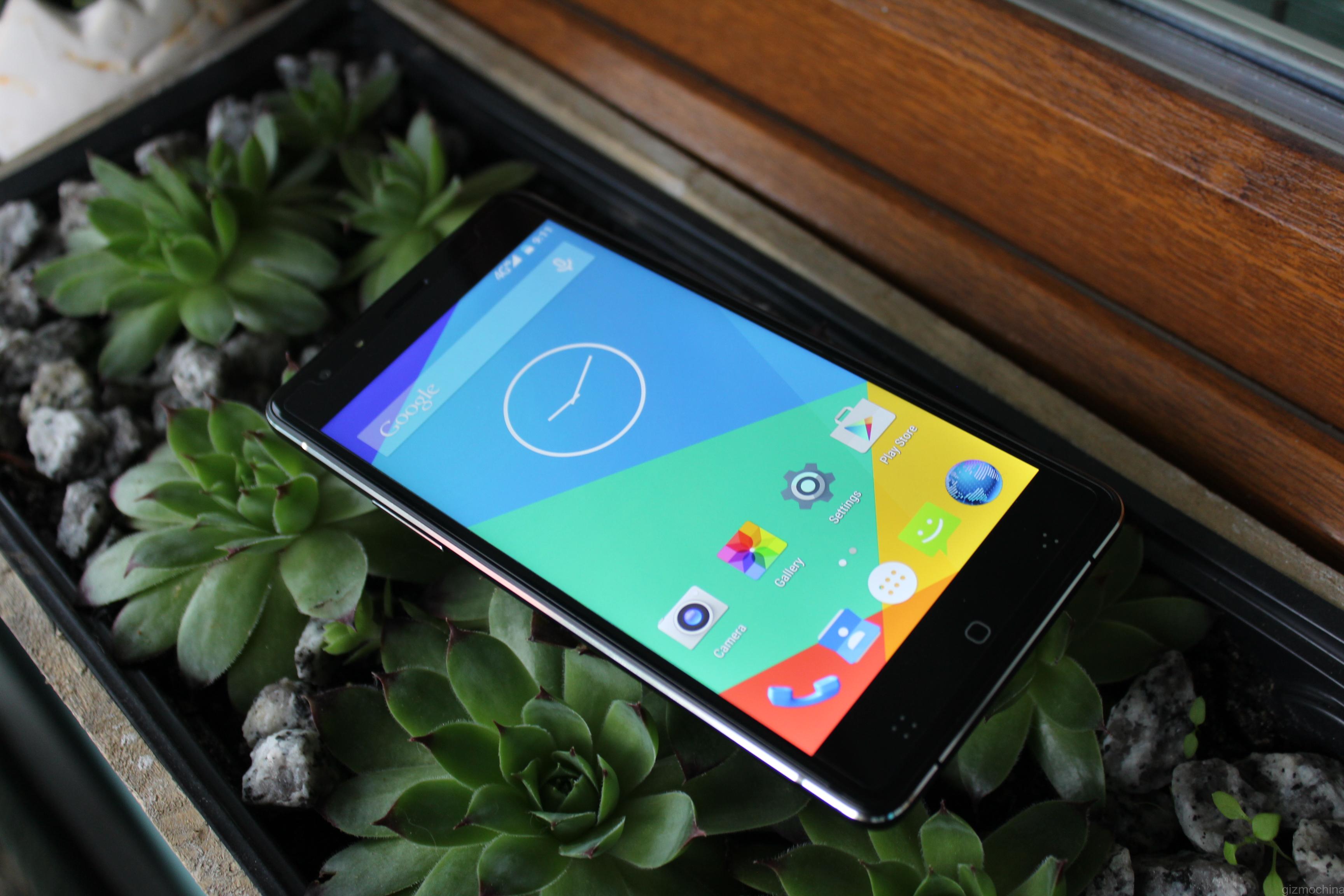 First of all, Zeaplus M7 is not a small device as it spots a 5.5″ 1080p display, which is actually quite good. It is a bright and vivid LCD panel and it looks good both indoors and outdoors. In addition, the screen has a slight curve on each side to provide a 2.5D glass effect.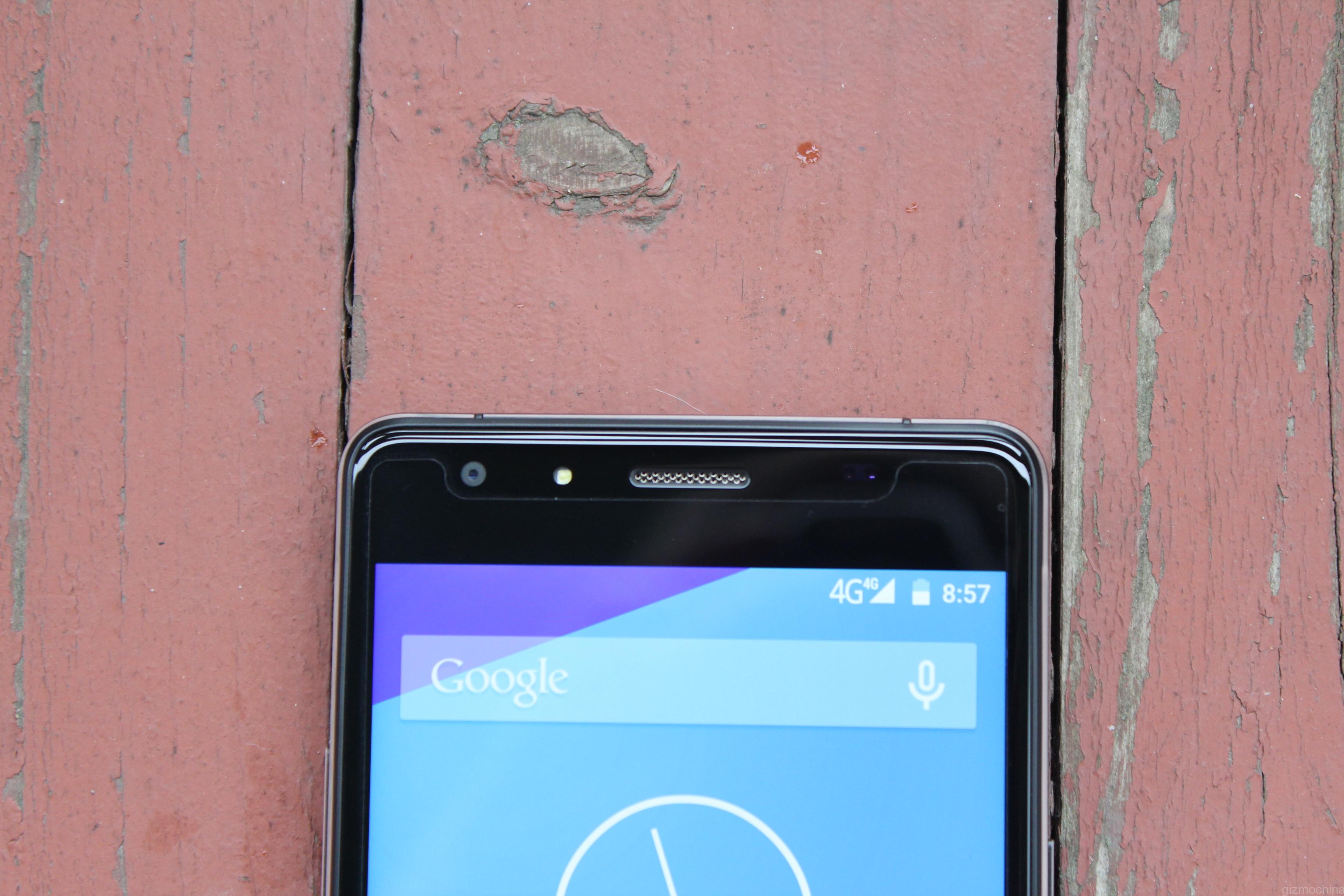 On the top of the device there is a
5MP front facing camera
, earpiece and a proximity sensor. One more thing that is a actually a welcome feature is the
front facing LED flash
for those night selfie lovers.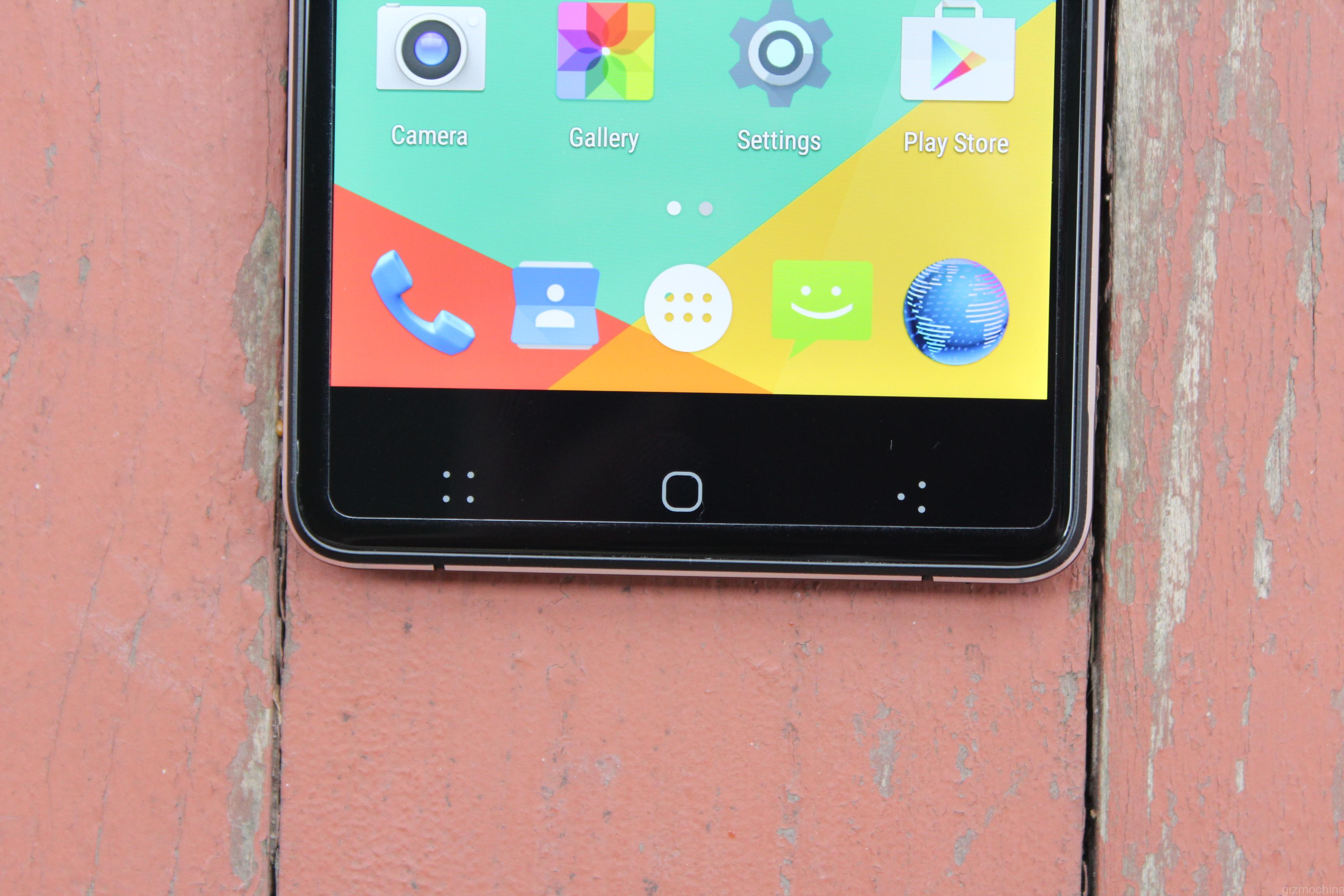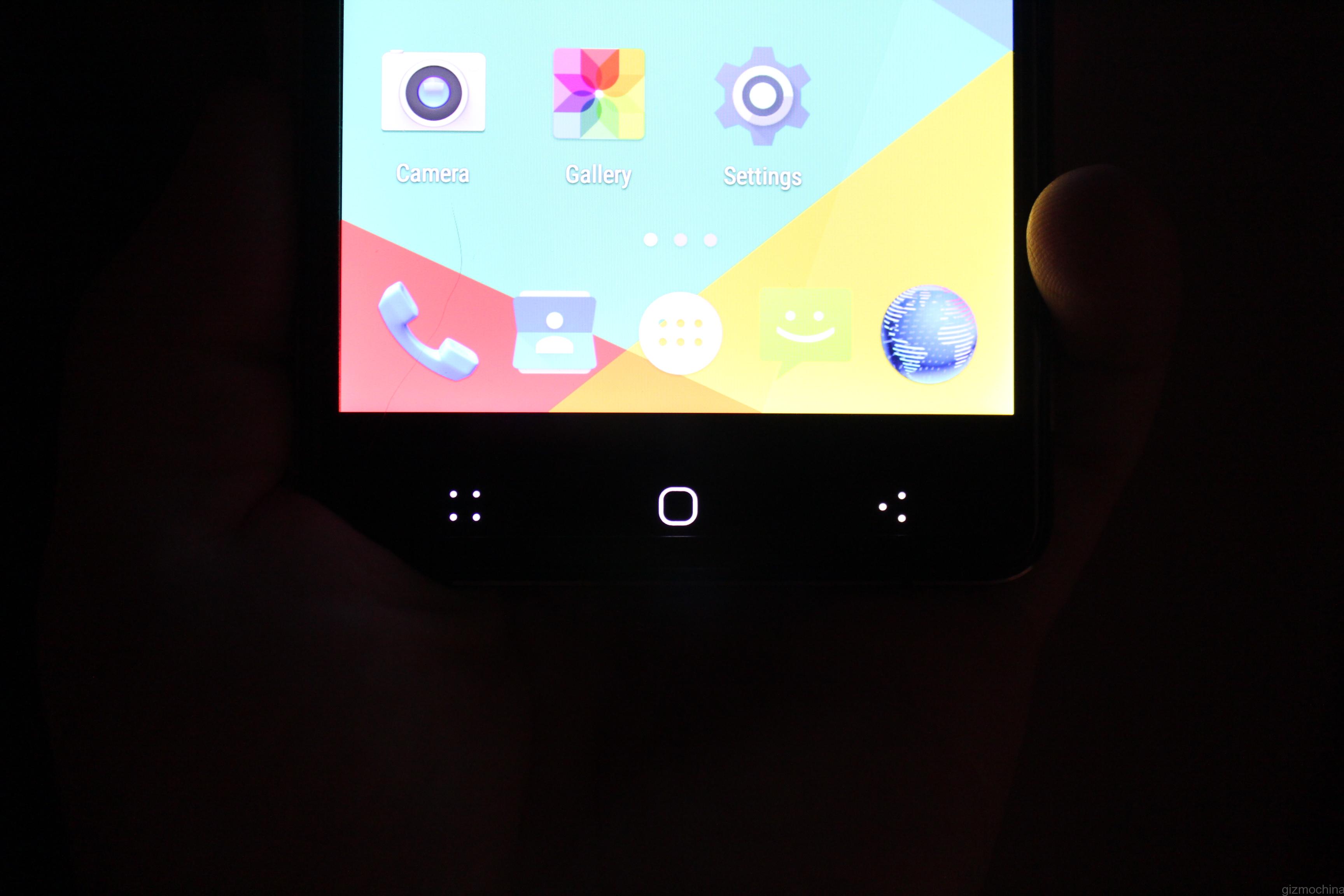 On the bottom side there are 3 capacitive keys, which also have a nice backlight and it is visible even outdoors. The middle home button also serves as a pulsing notification light.
The back is made out of textured plastic material. On the top side there is a 13MP Sony camera with a single LED flash. Just below the snapper there is a finger print scanner. The placement seemed weird at the beginning but right now I think it is pretty good since the phone has quite a huge footprint so it is easy to reach it with your index finger.
The fingerprint scanner itself works fine. I mean it is not as precise as the one on the iPhone but it gets the job done most of the times. Also, the setup is very easy as you need to scan the finger of your choice several times. Moreover, you can register up to 5 fingerprints.
On the bottom there is a single speaker grill.
I've noticed is that the textured plastic back is wobbling a bit and even making wobbling sounds. I'm not a huge fan of it since does not imply the highest build quality. I contacted Zeaplus and they said that this may be just my review unit. Hopefully, it is true.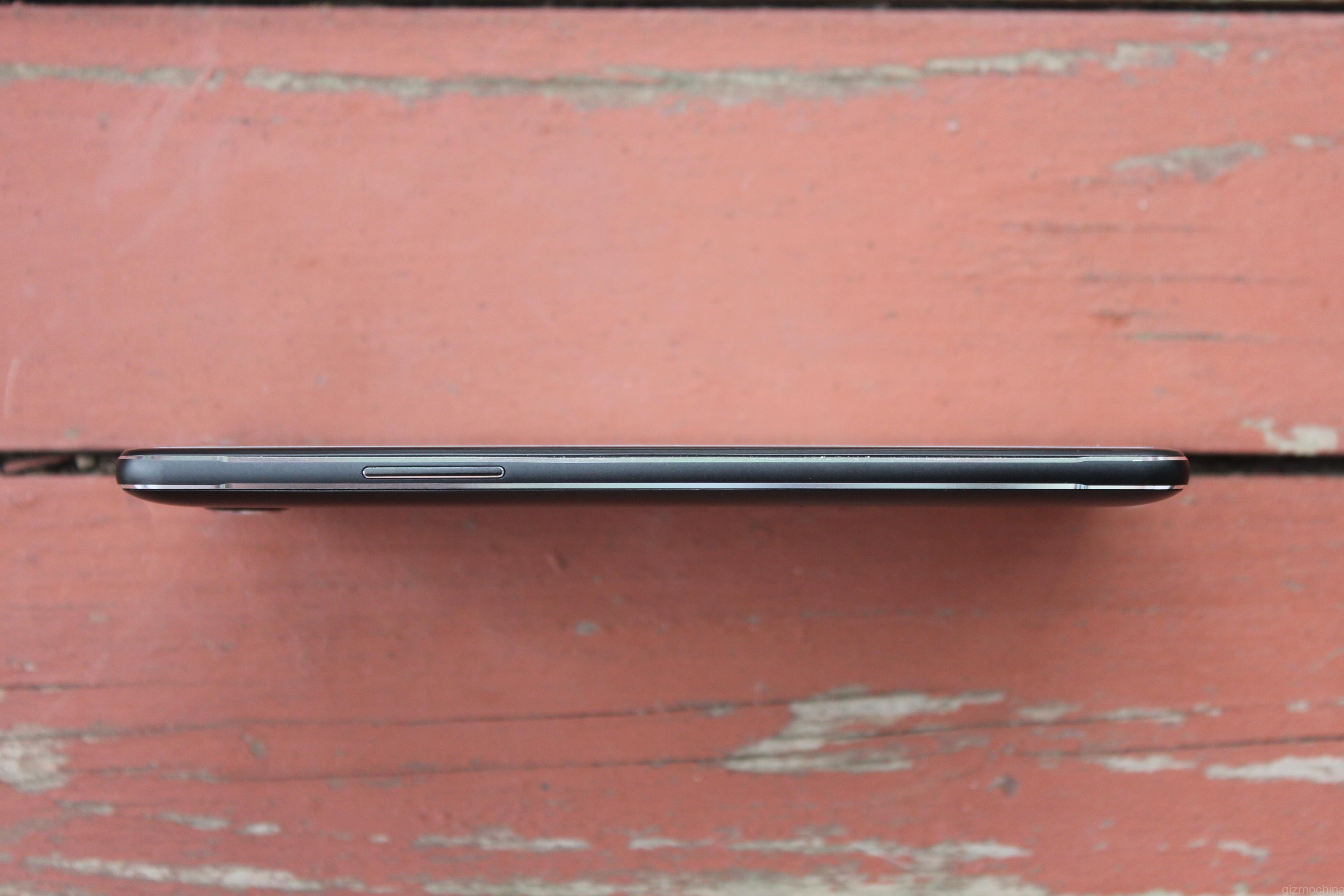 The sides of the Zeaplus M7 are surrounded by a metal frame and it looks identical to the Elephone G7 I reviewed a few weeks ago. It is sturdy enough and gives a bit of a premium look and feel.
On the left you can find a volume rocker and on the right side there is a power key. Both buttons have a great tactile feedback.
On the top side there is a micro USB charging port along with the headset jack and on the bottom there is a mic.
The back plate is removable and under the hood you can find two SIM card slots (one regular size and another microSIM card size), microSD card slot up to 64GB and a removable 3800Ah battery.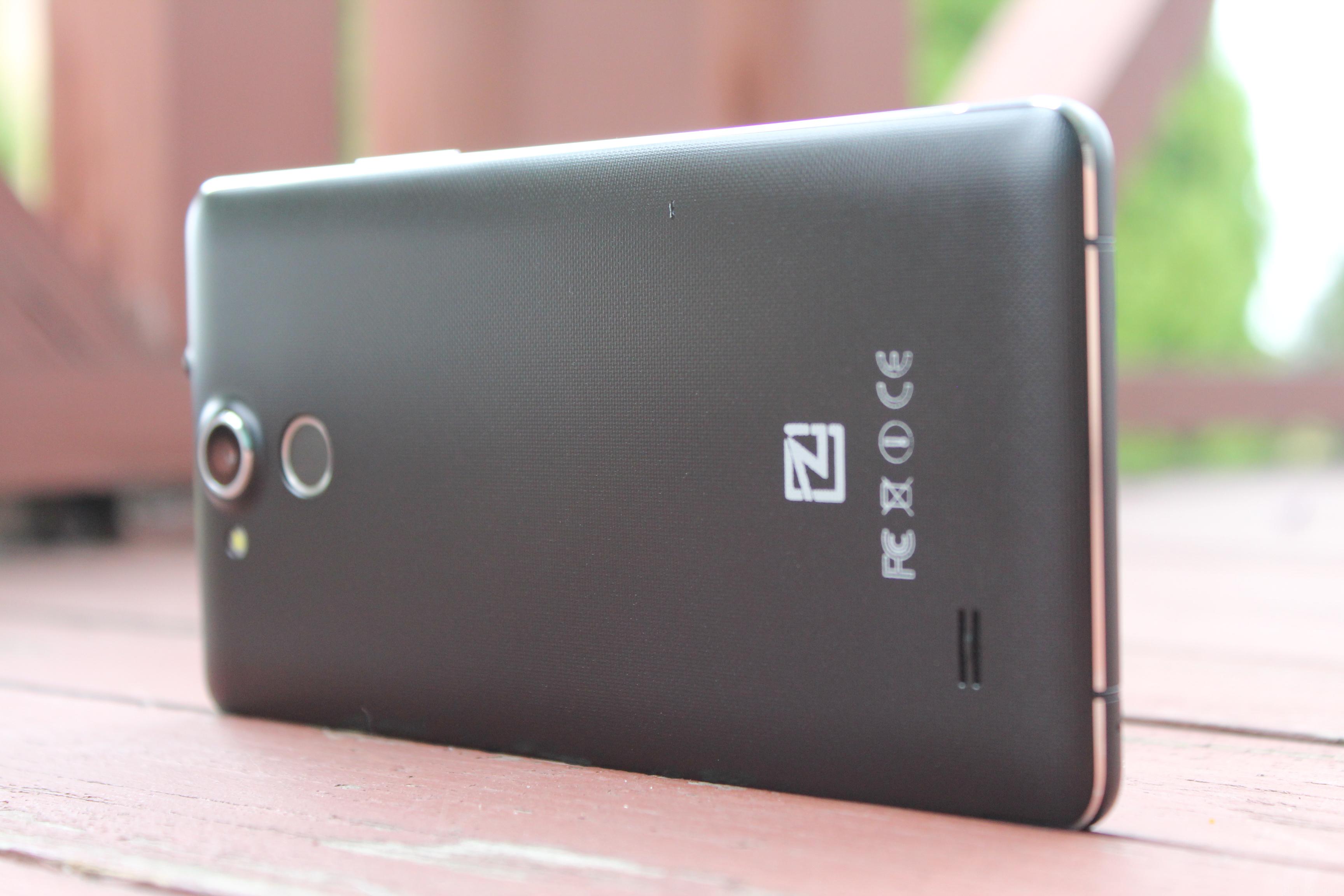 Overall the design is kind of plain looking and it would not attract the attention of many people. On the other hand, this device was not build with a design in mind.
The glass front and the metal sides along with the metal buttons of the device feel high quality but the back plate is ruining a lot of things here. Firstly, the textured plastic feels a bit cheap but the biggest complaint is that it is making some wobbling noises when pressed meaning that it does not sit tight enough. I was told that it may be only my review unit but this is my experience.
Zeaplus M7 Review: UI
almost stock looking ui, which is built on top of android 5.0. it works fine most of the time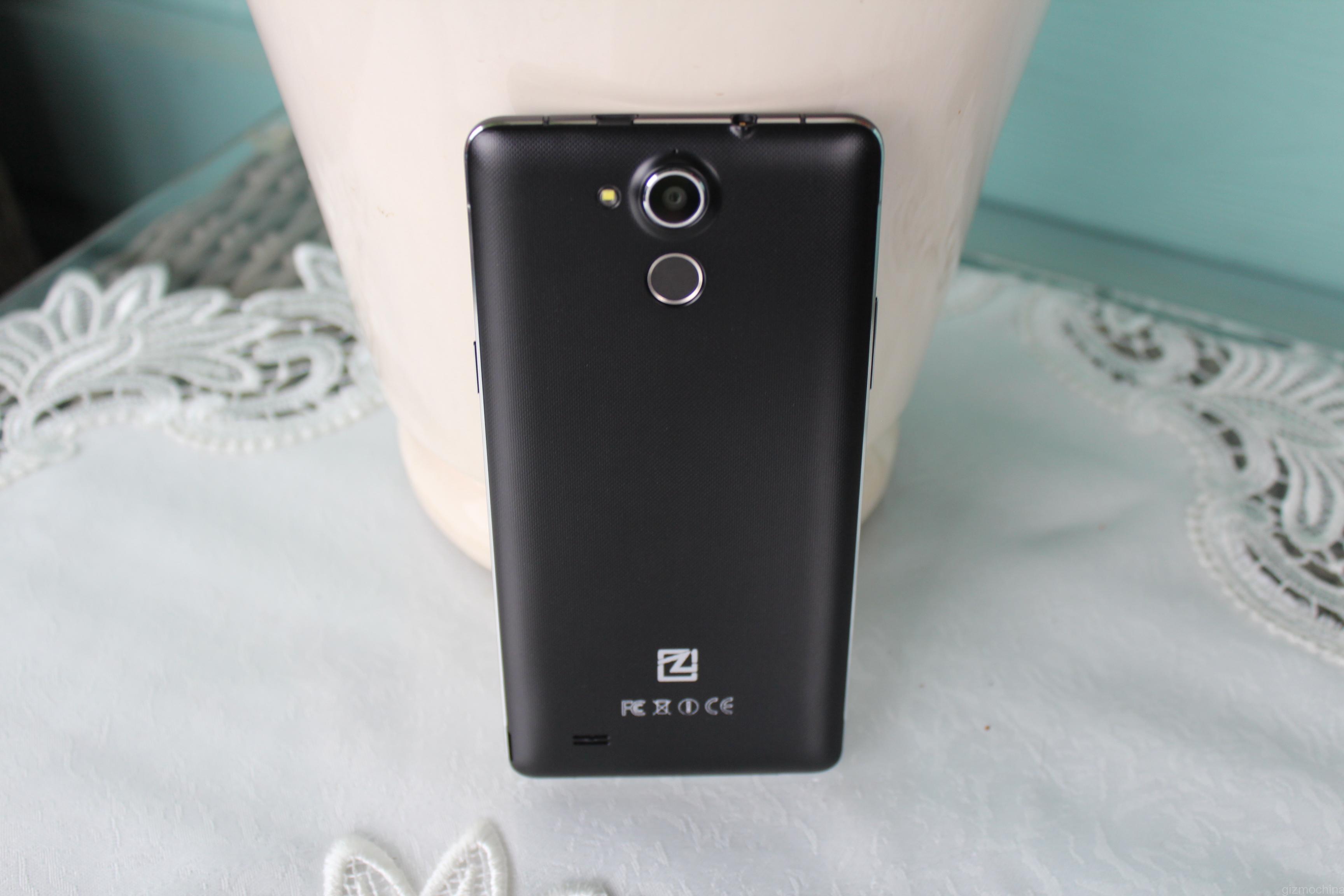 The Zeaplus M7 runs almost stock looking Android 5.0 Lolipop. Overall, all the apps are opening and closing fast, scrolling through menus is also usually fast but sometimes I encountered with some lags there and there when there were many apps running in the background. All in all, it seems that the UI still needs some polishing to become completely lag-free.
There are some features we have already seen on many Chinese devices like gesture controls and pulsing notification light. I've tested them all and they work fine most of the times. In addition, there are many languages installed, so international users should feel like at home when using a device.
Zeaplus M7 Review: BENCHMARKS
a respectable performer. if you care about synthetic benchmarks…
The Zeaplus M7 is not a killer benchmark performer on Antutu but it is no slouch either. It managed to score a respectable 41k+ score, which is on par with the last year's flagship devices. Considering that this device costs below $170, the score is pretty good.
The device scores 783 at single-core benchmark and 3033 at multi-core.
Zeaplus M7 Review: PERFORMANCE
a lot of sheer power that needs some more software OPTIMISATION
As usual, I don't care about benchmarks and I strongly believe that a real life performance is a much more important factor to look at. To support that I've tested the Zeaplus smartphone with a few graphically intensive games like Asphalt 8 and Nova 3. The performance is not bad but not perfect either. The graphics look okay but the are some skipped frames and even little lags at some points. Nothing to be a deal breaker as you can still enjoy 3D games but I've seen some better performing devices at his price point.
Zeaplus M7 Review: MULTIMEDIA
OVERALl, MULTIMEDIA CONSUMPTION EXPERIENCE IS GREAT BUT YOU MAY WANT TO DOWNLOAD A THIRD PARTY VIDEO AND MUSIC PLAYER APPS TO HAVE MORE FUNCTIONALITY
Multimedia consumption is great overall. Firstly, the stock music player is easy to use but more importantly the loudspeaker is not bad at all for the price of this device. Being a bloody picky I would add a bit more depth to the sound quality but overall I am more than glad to listen to music via loudspeaker. In addition, it does not get muffled that easily with your fingers.
Other multimedia options like 1080p video works just fine. As usual, I suggest you downloading a third party video player to get some more functionality though. As far as Internet browsing experience, I have no complaints.
Zeaplus M7 Review: CAMERA
Camera application is a stock Mediatek app with some basic settings and a few shooting modes to play with. The camera is able to take max. 13MP pictures and shoot 1080p videos.
Zeaplus M7 Review: IMAGE QUALITY
A DECENT PERFORMER IN THE DAYLIGHT BUT COULD IMPROVE IN THE LOW LIGHT. ALSO, YOU CAN'T WIN THE SELFIE GAME WITH ITS 5MP FRONT CAMERA
The daylight pictures are quite good. The detail level is usually decent, colours look natural but as usual for budget devices, the camera struggles with the dynamic range quite often.
Once you take camera indoors you can still shoot some decent looking images. Obviously, you may lose some details compared to daylight images.
The night shots have much more noise, the level of details is significantly lower. Also, the camera software does not brighten up the pictures as some other devices do. Finally, the shutter speed is much slower and you have to keep your hand steady to avoid blurriness.
A 5MP selfie camera could be definitely better. Well, you can take some usable selfies for social media but If you need to frame some more people, the shooter simply cannot focus all of them as the corners of the image are blurry.
In addition, there is a front facing LED flash for taking selfies at night. However, the results are quite terrible as it is simply too weak to illuminate the scene.
Overall, the camera is a decent performer in daylight but struggles in a low light. In addition, the selfie camera disappointed me in a way that it cannot focus properly. Anyway, you can't really find anything significantly better in this price range.
Zeaplus M7 Review: VIDEO QUALITY
The 1080p video is just mediocre. The level of details could be better, the auto-exposure and dynamic range is not consistent and the footage looks a bit dull overall. Honestly, performs similarly to other smartphones in this price range.
Zeaplus M7 Review: CONNECTIVITY
all the connectivity options work fine
I have no major complaints about any of connectivity options. Call quality is not the best but good enough. In addition, I had normal 4G speeds on this device. Also, Wifi, Bluetooth and GPS work just fine.
Zeaplus M7 Review: BATTERY LIFE
good but not great
The 3800mAh battery sounds promising on paper but it could be better in real life. Well, it is not bad as it may get you through the day on average use or even heavy use if you won't be playing games.
UPDATE: THE BATTERY SEEMS TO BE WORKING BETTER AFTER FULL 5TH CHARGE/DISCHARGE CYCLE. THE ZEAPLUS M7 CAN ACHIEVE MORE THAN 5 HOURS SCREEN-ON TIME WITH AUTOMATIC-BRIGHTNESS SETUP.PLEASE SEE THE GEEKBENCH RESULTS BELOW (test was completed using auto-brightness setting and dim display feature disabled on the benchmark app).
Zeaplus M7 Review: CONCLUSIONS
another budget phablet/finger print scanner combo from china. a decent device that does most of the things right but can still unleash some more power with a better OPTIMISED software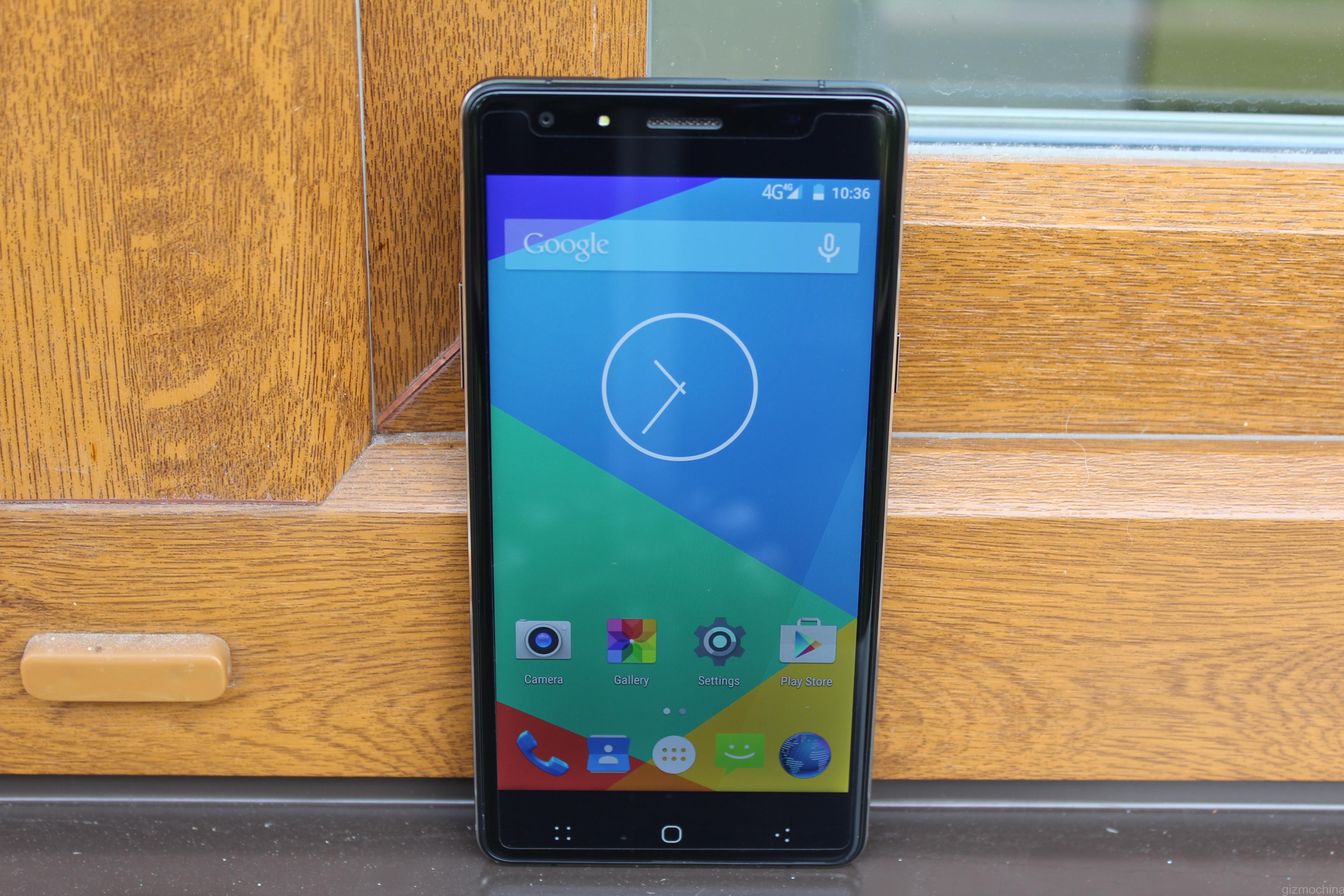 The Zeaplus M7 is a decent but not perfect device. Firstly, the overall design is just plain looking but the back cover could be definitely better. The thing that it is making some wobbling noises when pressed can be irritating for some. Well, I was told that it does not happen on all units. Anyway, it is not that bad and it is far from the deal breaker.
In addition, I was happy with a vibrant display, which I actually stared at a lot of times under direct sunlight. Moreover, the overall performance is good but I have had several lags in the UI (they went away after restarting the device) and in 3D gaming. It is nothing significant but with the specs this device has you do not want to see that. It leads me to believe that Zeaplus M7 needs a few software updates to optimise the work of hardware.
The camera is an decent performer overall. It takes some nice looking pictures outdoors when there is plenty of light but struggles in the low light. In addition, the selfie snapper was a bit of a disappointment when I wanted to frame some more people into the shot.
Finally, the Zeaplus M7 is a decent device overall. For the price of $169 you are getting a device with a huge vibrant screen, finger print scanner, a powerful package of specs, removable battery and more. It is not an ideal device or a smartphone that attracts attention of a lot of people due to its design but it is not a bad smartphone either.
We wanted to say thank you for Zeaplus for sending this device for a review.
If you have any questions, please leave a comment below.