Three New Huawei Devices Spotted On Chinese Certification Website
Its just been a couple of weeks since Huawei released its Honor 7 flagship in the market. However, it looks like the company is readying a new bunch of devices for launch pretty soon. As three new Huawei devices were recently spotted on the Chinese National Radio Certification website.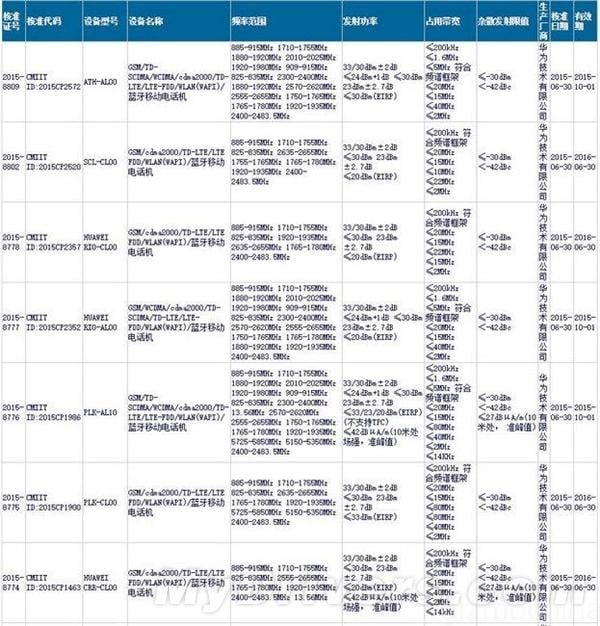 Unfortunately, we don't have much details about these three handsets, except for their model numbers: ATH-AL00, RIO-AL00 and CRR-AL00. However, it is said that the first one i.e. ATH-AL00 is from the Huawei Honor family. So, if we had to guess, Honor 7 Plus would be one possible product in the series. The phone will most likely come with a CNC body. As for the CRR-AL00, the phone will come with dual SIM dual standby and will feature GSM / CDMA2000 / TD-LTE / FDD-LTE network support.
Although we expect to see Kirin 950 inside upcoming Huawei handsets, it is said that the company will most likely stick with Kirin 930 series chips for the upcoming handsets. This would increase the number of handsets running the chipset. But it would also delay the launch of the flagship Kirin 950 chip.
Anyways, if one of these models is really the Honor 7 Plus, we don't think the company will wait too long to release the handset.
So, do you have any guesses for the rest two models? Huawei D8 perhaps?