The Huawei M2 Tablet Is Official With 8-inch Display, Clari-Fi Sound & 1588 Yuan Price Tag
While Huawei announces it major flagships like the Huawei P8 with a lot of fanfare, earlier today, the company released its new Huawei M2 tablet in a conference at Beijing International Art Academy. The device is the next generation model of the Mediapad M1 tablet which was announced back in 2014. However, the company has incorporated a lot of new changes in terms of its design, specs as well as sound quality.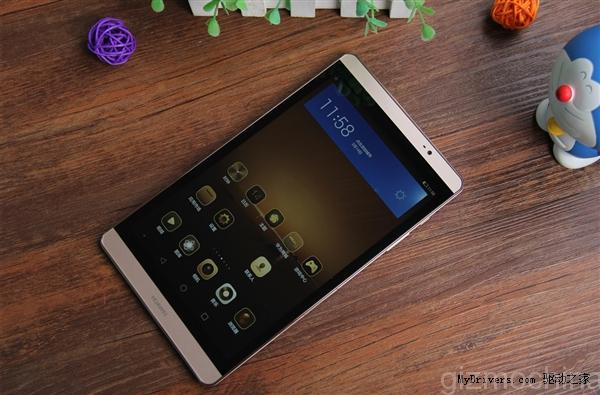 The Huawei M2 tablet is made out of 99.5% metal body. So, all metal lovers will definitely dig the new design. Moreover, the metal bezels on the side are slim, making the display stand out when the screen is off. But when you turn on the display, you can see black borders on the sides of the display. The overall body looks quite solid and measure just 7.8mm in thickness. This makes it a pretty slim tablet. The company also claims that the M2 comes with dual antenna design, which ensures good signal quality at all times.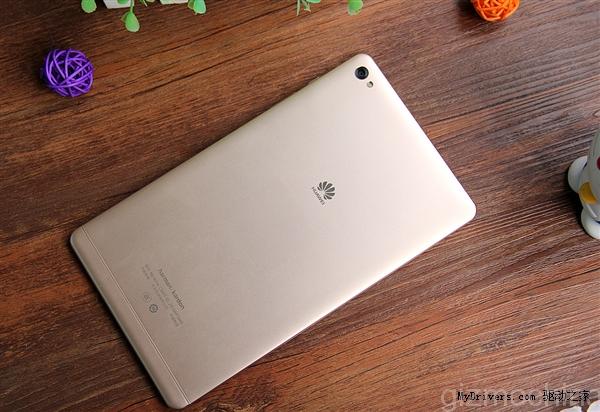 Coming to the actual specs, the Huawei M2 tablet features the company's current Kirin 930 octa-core chipset with Cortex A53e cores. There will be 3GB of RAM on board, which is more than enough to multitask. Further, you get 16GB and 64Gb internal storage options along with an 8MP rear + 5MP front facing camera. The 8-inch display will sport a resolution of 1920 x 1200 pixels.
If you compare these specs with the old M1 tablet, its a huge upgrade. Huawei Mediapad M1 just had 1GB of RAM and a crappy 5MP camera. So, the new M2 improves greatly on the old generation model. However, it features the same 4800mAh battery as found on the M1. 
As for the software, the Huawei M2 tablet runs on EMUI 3.0 based on Android 5.0 lollipop version. The UI comes with nifty features such as split screen multitasking, magazine view etc.
One of the highlights of the new tablet are its speakers. The company has incorporated dual 1W speakers (13mm x 18mm) in particularly large sound chamber design boosting the overall sound output. The company claims that these speakers make sure that both the sound output and the bass are loud. Also, inside, you have the Harmon Kardon Clari-Fi sound technology, the same one which we saw on the HTC One M8 flagship. This tech reportedly restores the original rich quality of compressed audio files.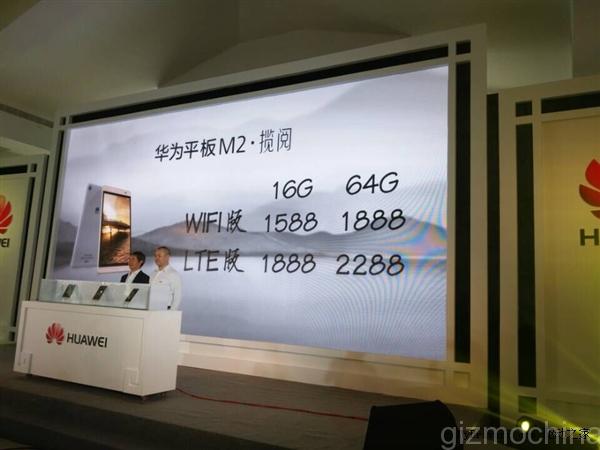 As for the pricing, the Huawei M2 Tablet 16GB Wi-Fi only version will be up for grabs after July 16 for 1588 Yuan. If you want the 64GB Wi-Fi version, you will have to shell out 1888 Yuan. The LTE model starts at 1888 Yuan (16GB) and goes up to 2288 Yuan (64GB).
So, what do you think about this new Huawei M2 tablet? Any takers?