ZUK Z1 China and Global (Cyanogen) versions to be launched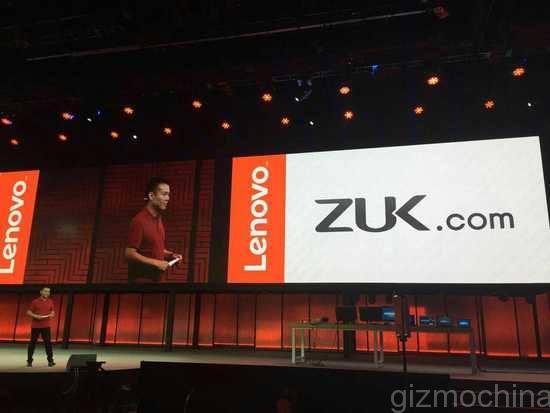 ZUK will be simultaneously launching two versions of the Z1, A global version for international markets and a second model for mainland China.
The mainland China variant will come with a custom interfaced
Rom, currently being developed in house by ZUK.
The Global variant will come with an officially supported version of Cyanogen.
Back in March of this year, there were various unconfirmed reports that Cyanogen CEO Curt McMahon had held meetings with ZUK executives in China, given the latest news about the official development of CM for the Z1 it would appear that the news of the meetings was based on fact, as they say there is no smoke without fire.
The fact that ZUK have chosen to partner with CM is understandable, given the way international users tend to interact with their phones, often preferring a more stock feel to their Android OS.
For those of you not familiar with Cyanogen (those of you that know and love CM feel free to skip this paragraph), CM is based of off the open source version of Android provided by Google, the CM team have taken the basics and improved and tweaked the OS to provide more functionality and refined the interface further.
Versions (ports) of CM are available for many phones, the modding community are able to contribute fixes and mods to the system, often meaning that devices can be made to run smoother and more efficiently and with greatly improved stability than if they were running an OS such as Touchwiz with its heavy CPU overheads.
Last year saw CM officially enter the China phone market in collaboration with ONE+, a launch that sent ripples through the industry and made many people outside of China sit up and take notice of the new emerging China phone industry.
The collaboration with ONE+ was fruitful and provided the new phone with an OS that many were envious of, unfortunately the relationship did not last, with ONE+ deciding to launch their own Rom variants, we are unsure exactly why they did this, perhaps it was due to the undisclosed negotiations with ZUK and the forthcoming launch of the Z1 featuring CM.
My source at ZUK has confirmed that the differences between the mainland China and Global versions of the Z1 will not be hardware based and that should China based users wish to try out the CM Rom on their handsets they will be able to do so by simply flashing the Global Rom to their handsets.
Although many China based handsets are available to buy internationally through re-sellers, only a small number of companies have truly branched out in to the international market place, of those that have most have stuck to launching in India.
ZUK are in a better position than most to launch their phones internationally, whilst others have been fearful of launching internationally, due to various patent issues and licensing agreements, ZUK's parent company Lenovo's purchase of Motorola, has given them access to a huge library of mobile based patents.
The Library of patents should be more than enough to ensure that they are not hit with issues and if they are should be able to negotiate cross licensing agreements.
ZUK have confirmed that they intend to really push the brand internationally and hope that it will quickly become an acknowledged player in the world phone market.
Please leave your thoughts and comments below
Regards Shanos