Nexus 5 2015 hits AnTuTu, Scores A Mind Boggling 85,530!
According to recent reports, we may see two Nexus devices this year, one made from Huawei and another one from LG. It looks like one of the Nexus devices just made an entry in the AnTuTu benchmarking site, blowing everyone's mind with a score of more than 85000!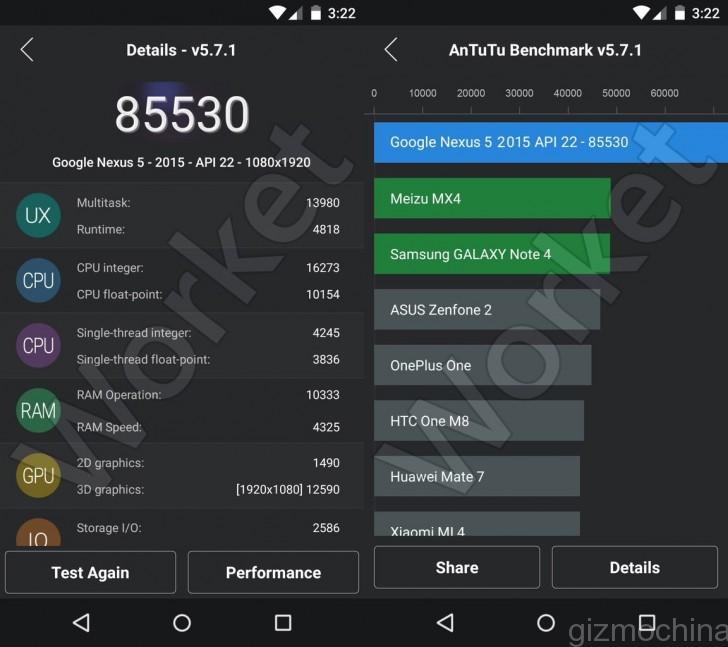 If you remember, the Samsung Exynos 7420 chipset is currently on top of AnTuTu with 65000+ points. However, with a score of over 85,000 this Nexus device beats Samsung's chip by over 20,000 points.
This brings us to the big question, what exactly is running inside this Nexus device? Well, AntuTu 5 doesn't reveal much about the specs inside the device, but the phone probably will come with the new Snapdragon 820 chip from Qualcomm. While the score is still too good to be true, considering Qualcomm's desperate need for a comeback with 820, the company could have boosted its performance to a whole new level.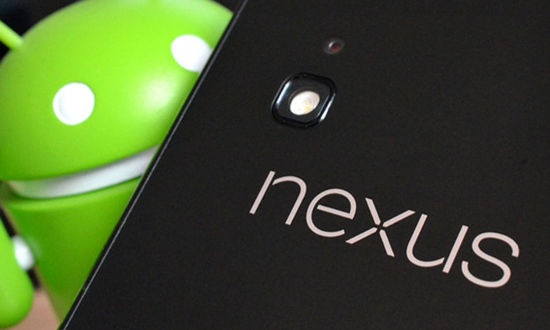 What we do know is that the phone will be called as the Nexus 5 (2015) model, which probably means that LG is not sticking with the incremental naming policy. Also, this may also give us a clue about the screen size, as you can expect it to be around 5-inches (5.2-inch would be just perfect). The Nexus 6 came with a monstrous 5.9-inch display, but it was too big to handle. So, this could actually be a good move. The resolution is surprisingly just FHD, which would be a downgrade from the QHD display on the Nexus 6.
Anyways, if the performance of Snapdragon 820 is really this good, we would like to know whether it overheats like the current generation 810. But we hope Qualcomm will have learnt its lesson by now.
Usually, Google announces its Nexus devices in fourth quarter of the year and we expect the company to continue the tradition this year too. By then, there could be a couple of Snapdragon 820 powered smartphones like Xiaomi Mi5 in the market. So, things could get interesting pretty soon!