ZOPO Signs Two-Time Moto GP Champion Jorge Lorenzo As Brand Spokesperson
Just a few hours back we reported that ZTE unveiled its ZTE Blade D6 mid-ranger at MWC Shanghai 2015. But for ZOPO, which is a relatively smaller Chinese manufacturer, this event was of much more importance. The company showcased a number of products at its booth during the event, including a brand new smartwatch called as the ZOPO Z-Watch.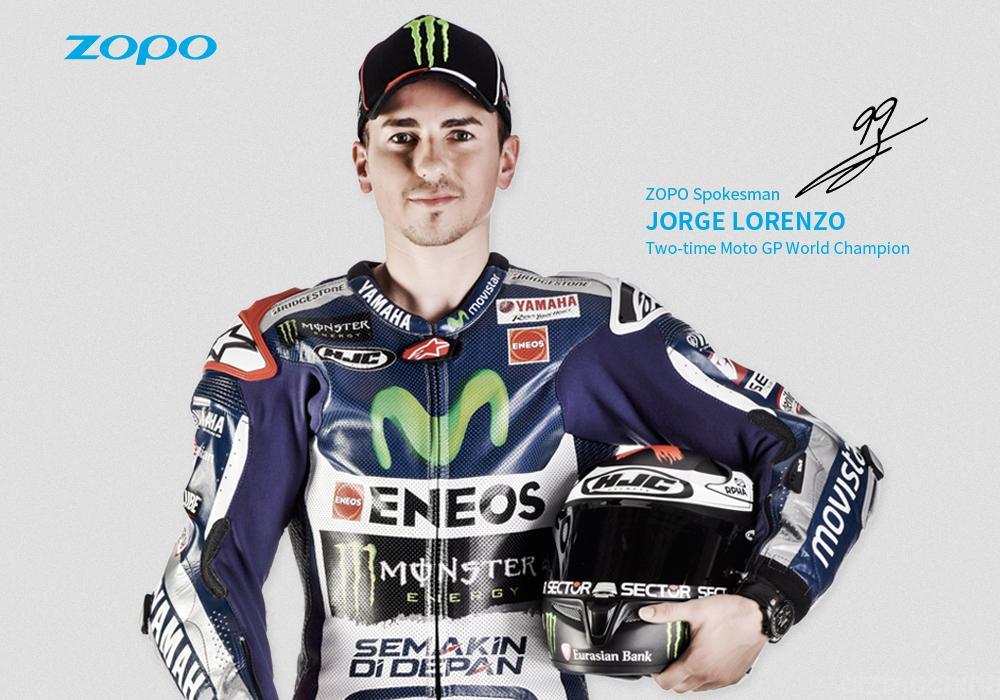 Along with the new releases, at the event, ZOPO revealed that it had signed the two time Moto GP Champion Jorge Lorenzo as the Brand Spokesperson of the company. Charles Bird, the Brand Manager of ZOPO has to say the following after signing Lorenzo.
MotoGP racing is one of the most challenging sports" and "Jorge Lorenzo was the youngest racer who joined this world champions league in racing history. Winning the MotoGP championship was his dream when he was 15 and now his dream has been realized, twice. His spirit of striving hard to pursue the dream is consistent with ZOPO's brand idea. We chose Jorge Lorenzo as our brand spokesman to deliver our brand ideals: "Zealous, Open, Persistent, Outstanding" to the whole world."
Well, this is another Chinese company which is aiming to expand its foothold in the internal markets. In fact, according to the renewed brand strategy, the company will initially focus on Spain and European countries, followed by other international markets. The company reports that its user base is spread over 130 countries.