Meizu M2 Note Review: One of the Best Budget Smartphones Today [VIDEO REVIEW ADDED]
Everyone knows Meizu, a Chinese manufacturer, which makes affordable, yet great smartphones but it does not have a huge market share like Xiaomi or Huawei neither in its homeland nor internationally. Still, this smartphone maker produces some really great phones and this time around we are looking at the Meizu M2 Note.
We wanted to say thank you for Giztop.com for providing Meizu M2 Note for a review.
Meizu M2 Note Review: VIDEO
Xiaomi Redmi Note 2 vs Meizu M2 Note:
Meizu M2 Note Review: SPECIFICATIONS
Killer specs for the price
| | |
| --- | --- |
| Display | 5.5″ 1080p, Gorilla Glass 3 |
| Processor | MediaTek MT6753, 1.3GHz, octa-core, 64-bit |
| RAM | 2GB |
| Camera | 5MP Front/13MP Back |
| Connectivity | Bluetooth, 3G, 4G, GPS, WIFI, GSM,EDGE, GPRS, UMTS, HSPA, HSPA+ |
| Battery | 3.100 mAh (non-removable) |
| Dimensions | 150.9 x 75.2 x 8.7 mm/ 149g |
| OS | Flyme 4.5 (Android 5.0 Lolipop) |
| Storage | 16GB (expandable via microSD card slot up to 128GB) |
Meizu M2 Note Review: UNBOXING
a nice packaging with all the contents packed neatly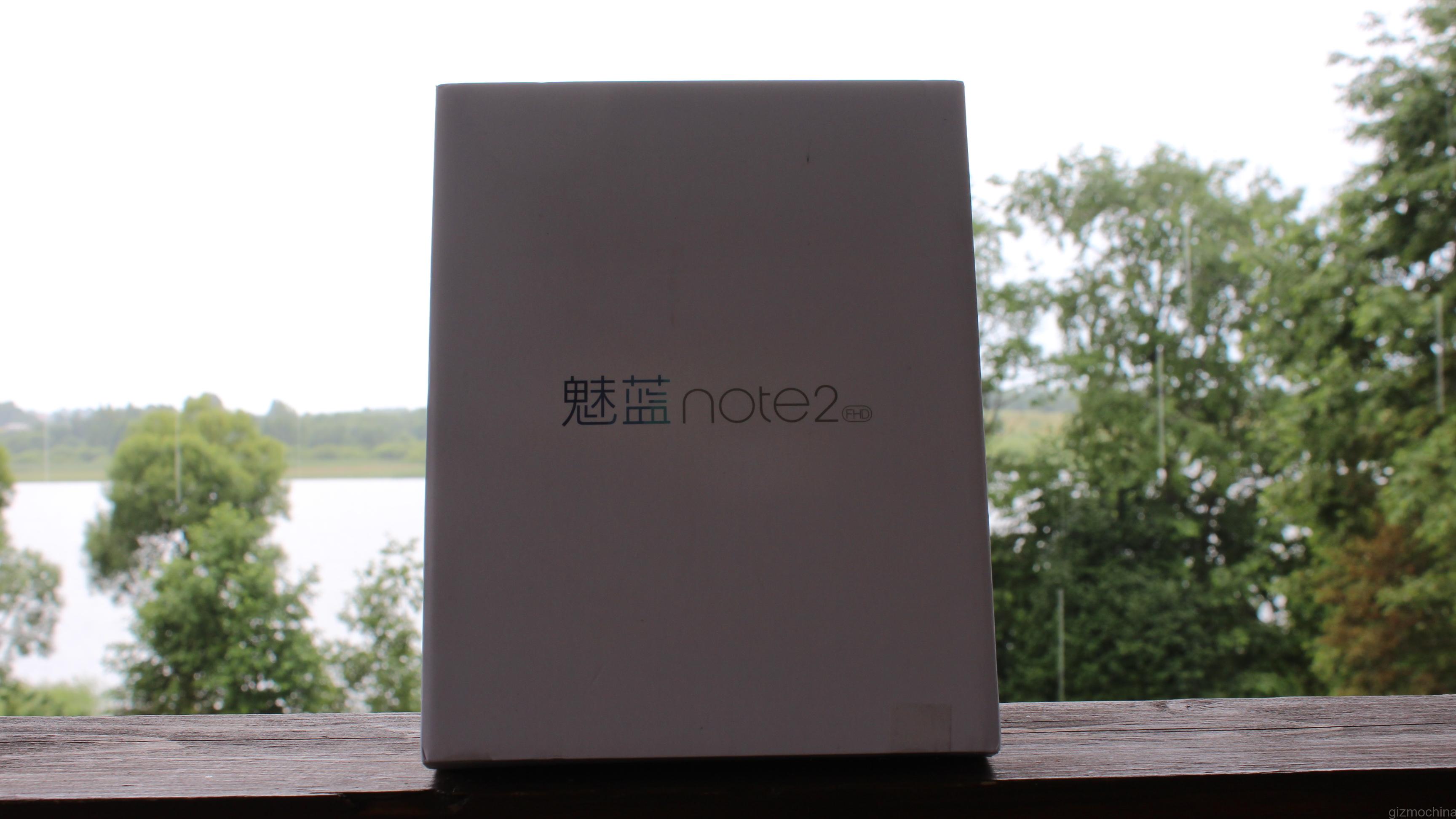 The box is quite a nice looking and all the items are packed neatly. The contents include the instruction manuals, charging plug (2A), USB cable and a fancy SIM ejector pin with Flyme logo on it.
Meizu M2 Note Review: DESIGN and DISPLAY
a good display. great build quality and design. If you do not care that it looks like a bigger iphone 5c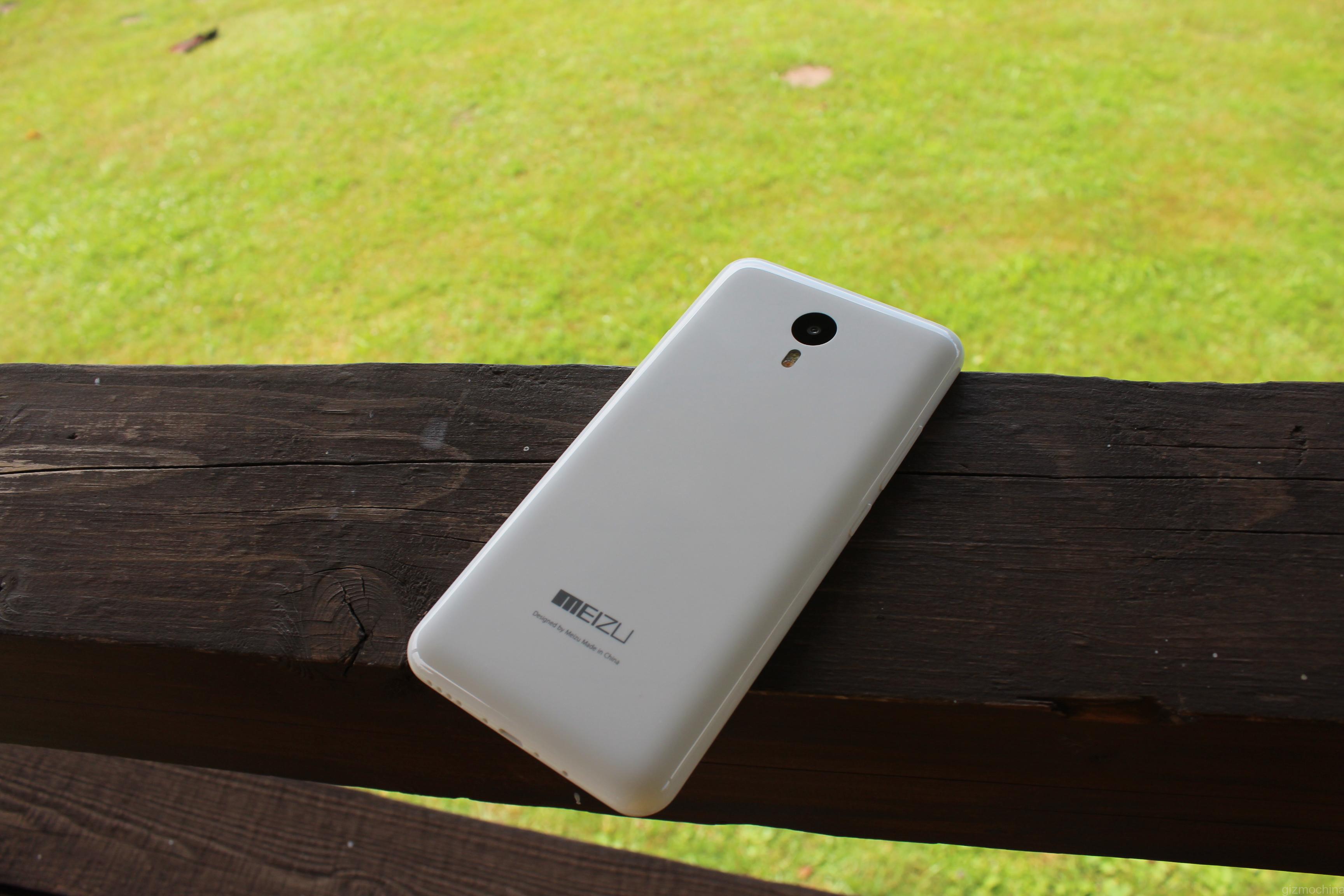 This time I want to talk about design starting from the back side of the device. The reason may be clear for the majority of users but if you still don't know why, the Meizu M2 Note has a very similar design to the iPhone 5C.
Other than that the back is made out of glossy unibody plastic material and it naturally attracts fingerprints and smudges. However, since my review unit is in white colour, they are not that visible.
On the back side you can find 13MP camera with dual tone dual LED flash and the Meizu logo on the bottom side.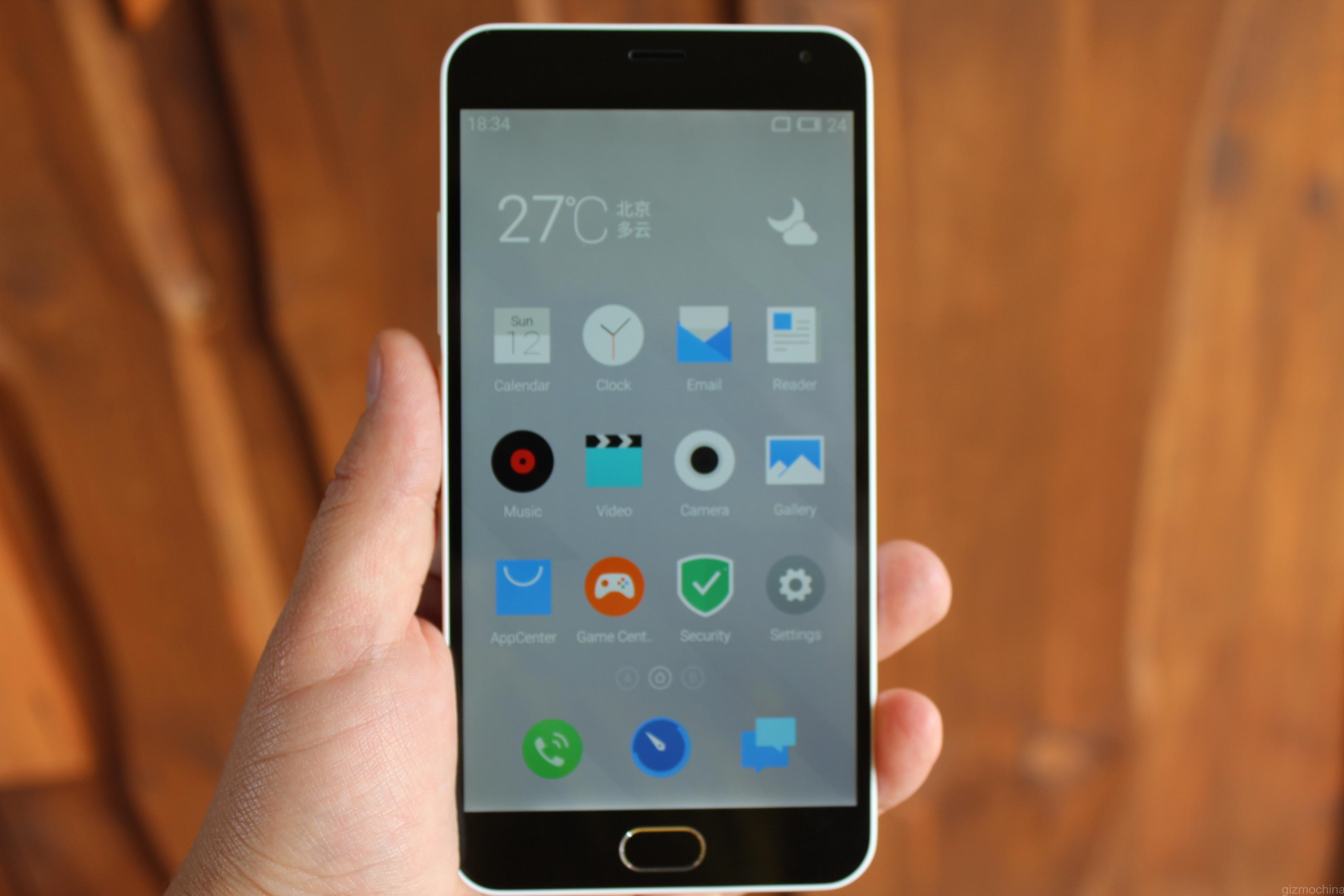 On the front side you can find a 5.5″ 1080p display, which has 403PPI.
The display is pleasing to the eye. It is sharp, vivid and the colours look natural but just a tad on the colder side, which I actually prefer. Anyway, you can easily adjust the colour temperature in the settings menu to suit your personal taste. In addition, the panel is bright enough to be visible outdoors under direct sunlight. Also, it has great viewing angles, which is typical to the majority of LCD panels. Overall, you would not think that you are looking at the display of a budget device from China.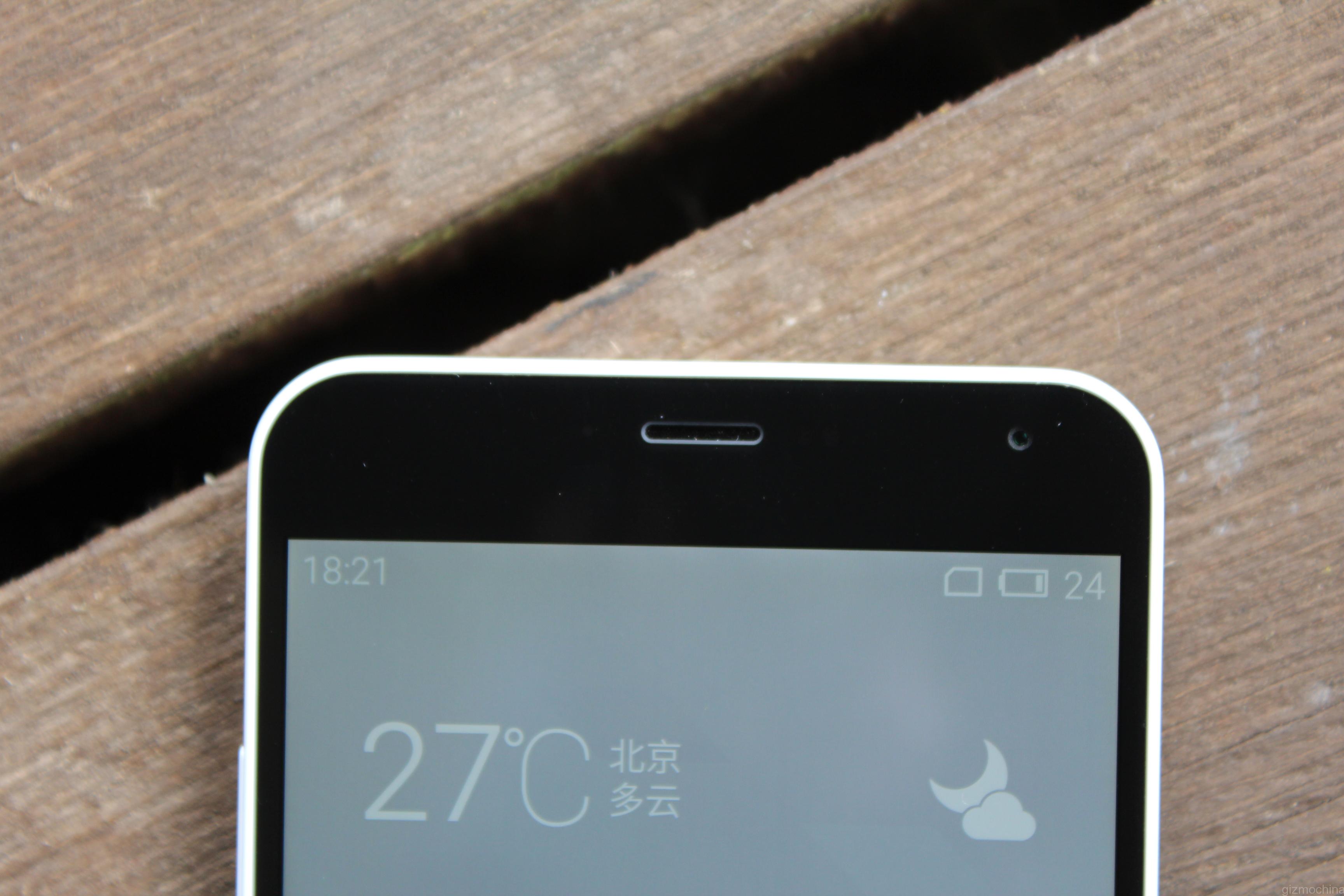 On the front top there is a non-customizable notification LED, earpiece and 5MP front facing camera.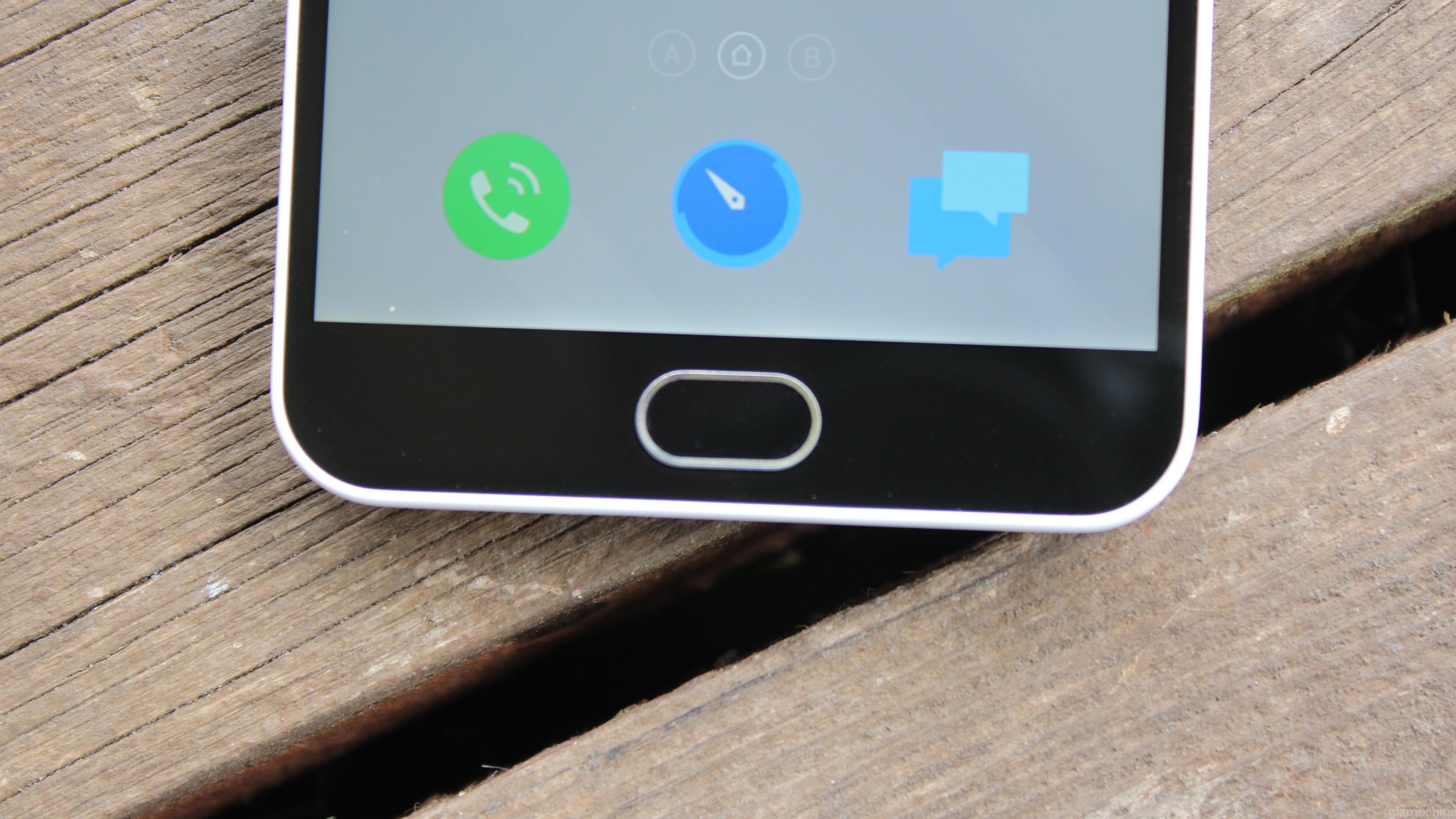 On the bottom side there is only a physical home button, which is very clicky and responsive. Also, if you just tap the key, it serves as a back button. I got used to it immediately and I can say it is very convenient and you can basically do a lot of thing with just one finger.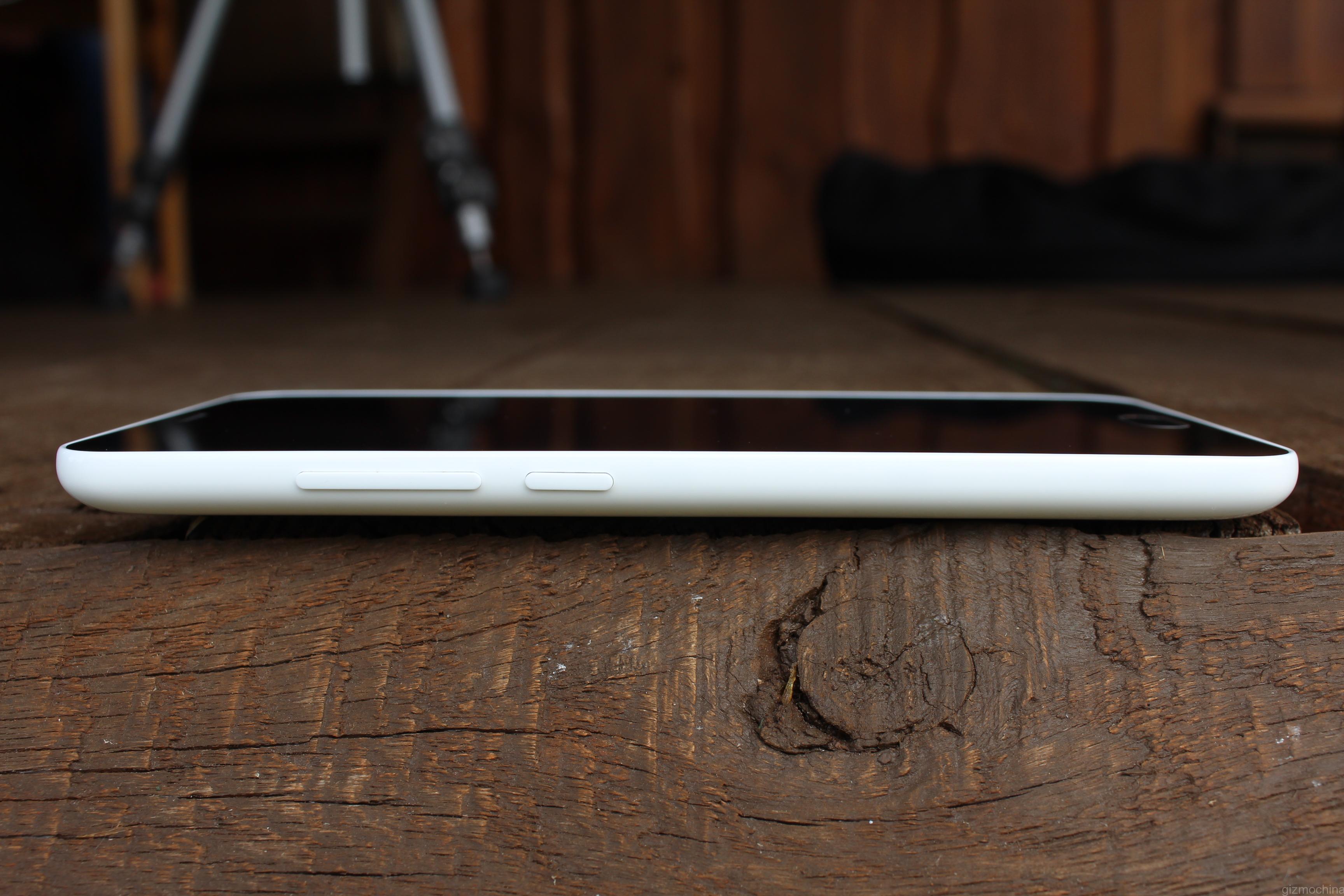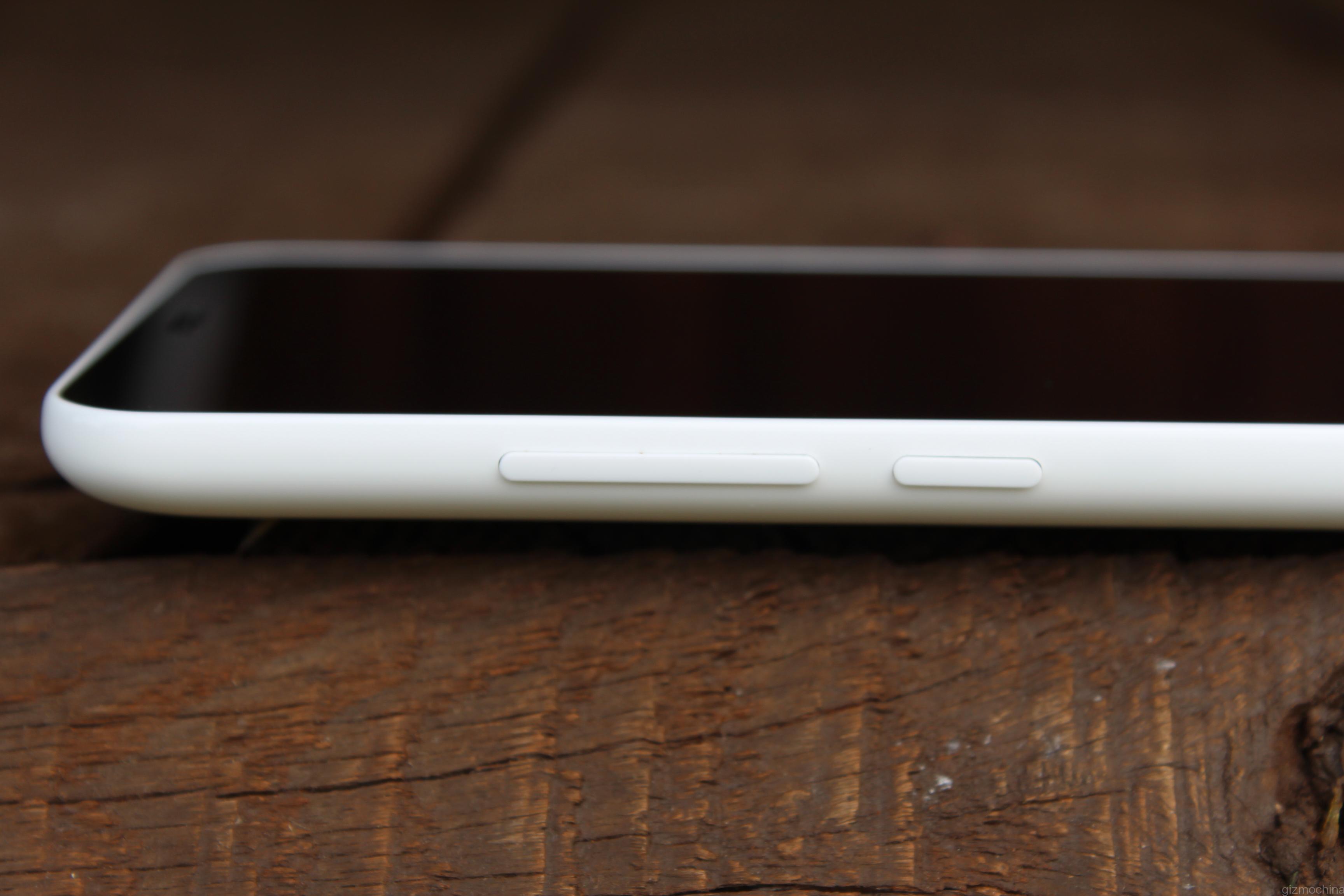 The glossy plastic continues to each side of the device and on the left you can find a volume rocker along with the power button. Honestly, I prefer at least a power key on the right side. Anyway, there is a double tap to wake gesture, which works fine, so you may not even need to use this button a lot.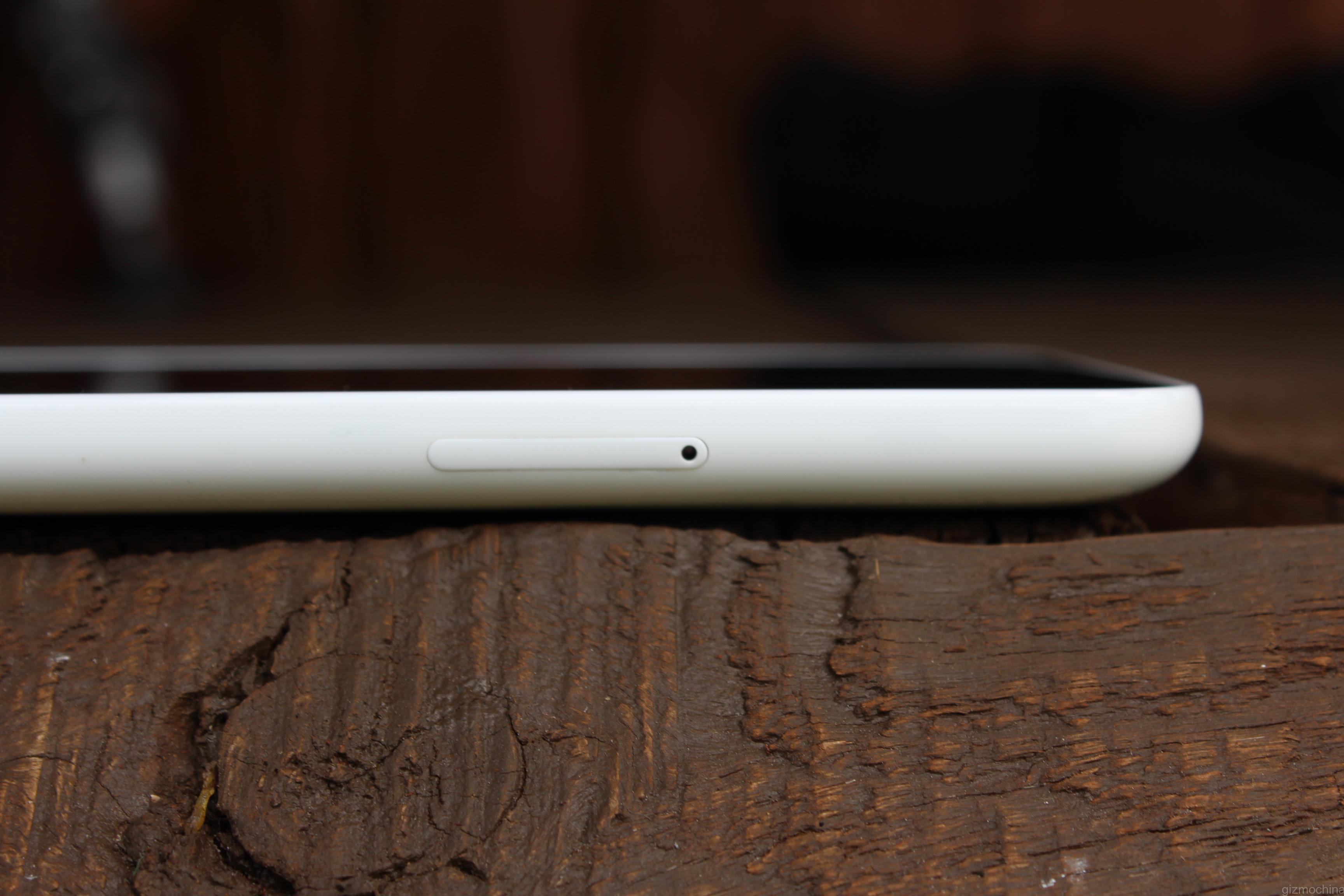 On the right there is tray, which can be removed with the included PIN ejector. The tray takes a nano SIM card and the microSD card slot up to 128GB for storage expansion. Finally, a Meizu device with the ability to expand storage on the cheap!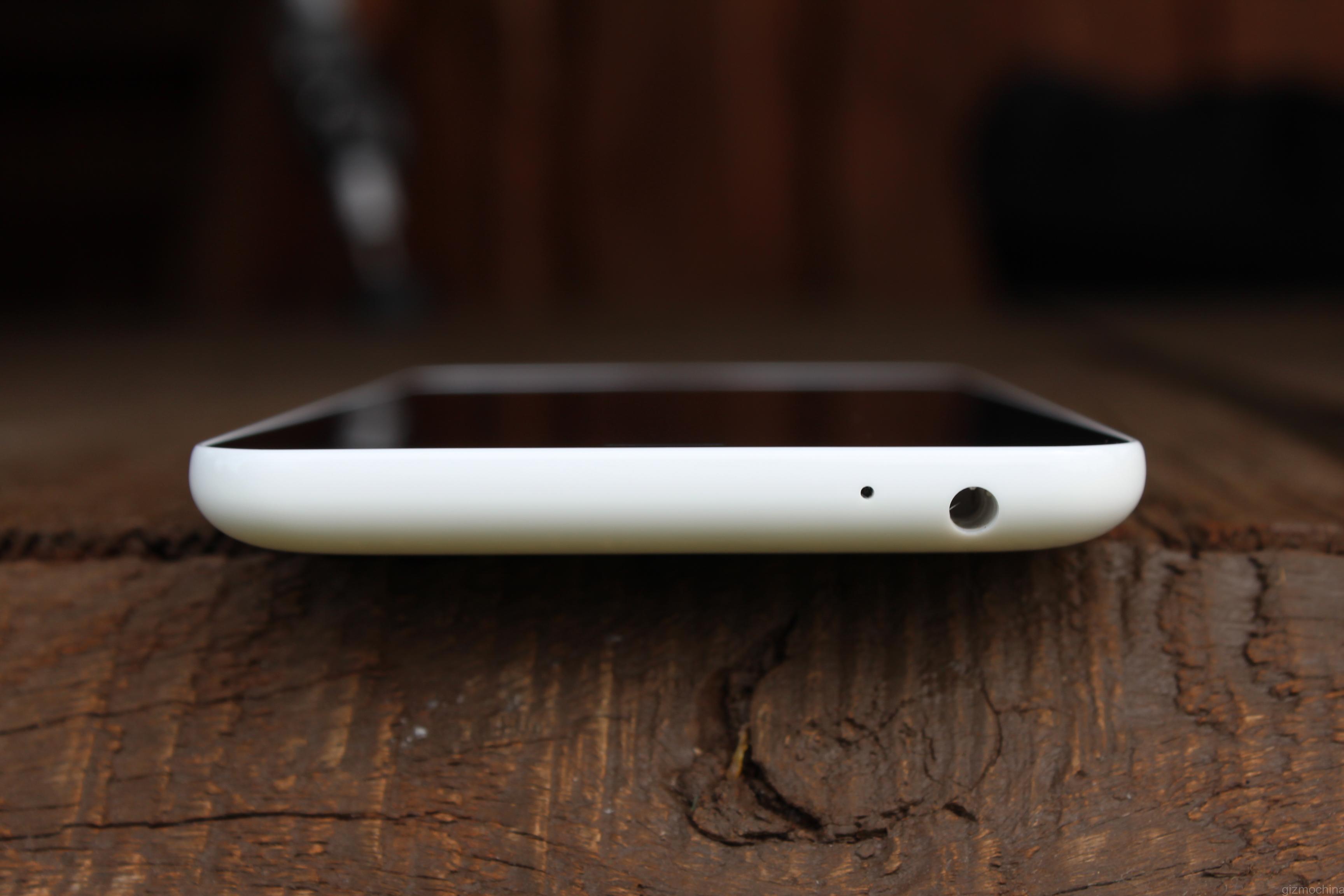 On the top left corner you can find a headset jack along with the noise cancelling mic.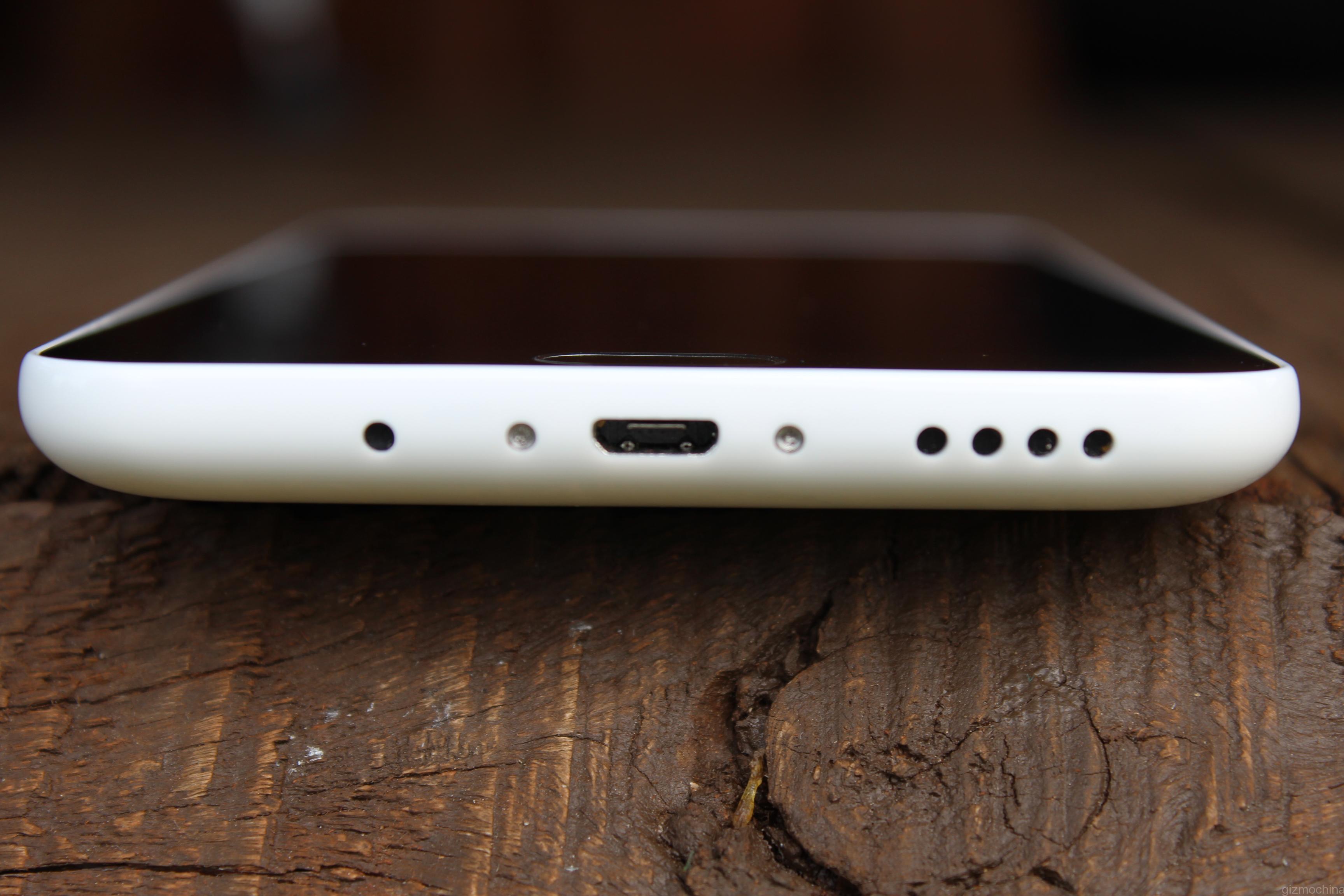 Finally, on the bottom side there is a main microphone, micro USB charging port and a single speaker grill.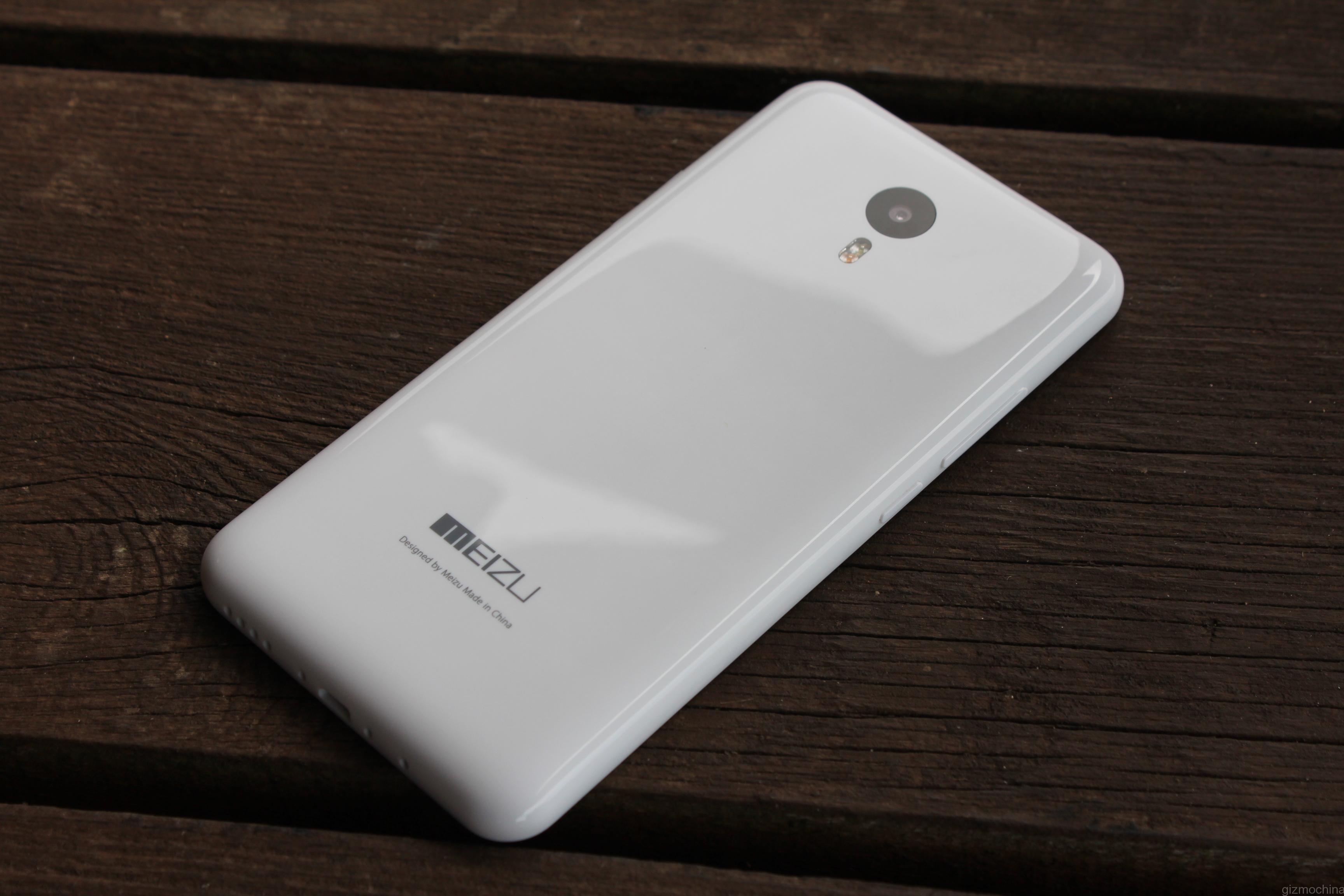 To sum up, the device is very well built, feels great in the hand despite its 5.5″ display. Honestly, the overall construction, look and feel may be even better than some devices that cost over $300.  The only complaints I have is that the power key is on the left side and the fact that the device is made out of glossy plastic (some people like it though), which attracts fingerprints and smudges. I suggest you getting a white or any other light colour since all the dirt is not that visible.
Meizu M2 Note Review: UI
a nice looking, sleek and fast ui with lots of unique gestures that work great
As usual to the Chinese smartphones, there is no app drawer, so all the apps sit on the home screens.
The Meizu M2 Note runs the FlymeOS 4.5.1 on top of Android 5.0 Lolipop. It is a highly customised ROM and it is pretty hard to tell that it is Android. It has a lot of inspiration from iOS but I guess that's ok.
Still, you can easily download a third party launched like Nova if you don't like the Flyme OS UI. However, I could not make Google Launcher work on this device. It may be possible to do it after rooting it but this is what you have to deal without rooting.
I love the gesture controls on this device. You have to swipe from the bottom to access your recent apps. You can choose to either open it up or swipe up to close. However, you cannot just clean all the running apps.
Swiping down anywhere on the screen brings a quick access menu along with the notifications window. I found it very convenient to use.
There are tons of different apps and customisation options like themes and wallpapers. In addition, all the apps are running smoothly and have a nice flat design. However, the Chinese version of the ROM has some Chinese apps, so you may want to remove it.
The smartphone has tons of gesture controls and they work like a charm. These features are one of the best implementations I've seen on any smartphone (including high-end flagships). E.g. Double-tap to wake or swipe up to unlock the display are the features that  I use most and they are faster that on majority of smartphones.
In addition, the SmarTouch feature provides you with even more gesture controls. It takes time to remember all the gestures but once you do it, it is a great way to control your device.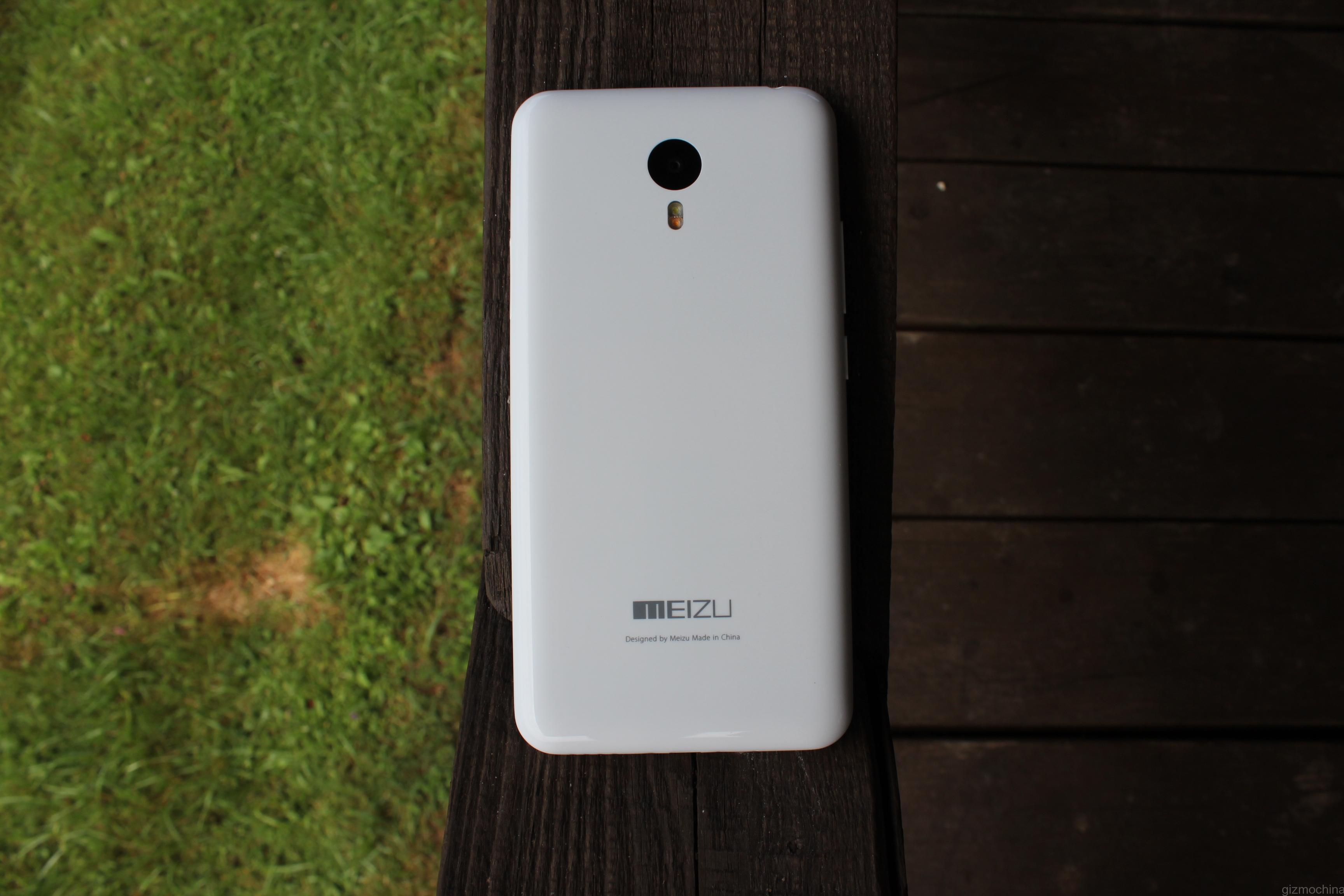 Overall, I really enjoy the Flyme OS and how fast and fluid it is almost all the time. In addition, I love the design and overall look and feel of it. The variety of features, settings, tons of gesture controls and customisation options makes this device stand out from the crowd of budget devices. Finally, if you don't like the Flyme OS you can just simply install a third party launcher.
Meizu M2 Note Review: PERFORMANCE
not a bencmarks champion but performs good in reality
Meizu M2 Note does not impress on benchmarks but it is not the worst either.
Graphically intensive tasks like 3D gaming work fine but there are some skipped frames and graphics don't look that stunning like on the flagship devices. Still, there are no hiccups or lags and you can still enjoy gaming without paying for the top of the line flagship smartphone.
However, you have to make sure you go to settings and switch from a balanced to a performance mode to avoid a bit laggy experience.
As far as heat dispersion goes, I have no complaints. Just a normal rise of a temperature, nothing out of ordinary or uncomfortable.
Meizu M2 Note Review: MULTIMEDIA
a great device for multimedia consumption. Stock video and music player apps are a pleasure to use
All the multimedia options like 1080p video playback, music player etc. work fine. In addition, I love the design and feel of both music and video players.
Moreover, the loudspeaker quality is actually pretty good for a budget device. It lacks a bit of depth to the sound but it can play music quite loud.
Meizu M2 Note Review: CAMERA
A great and responsive camera app that has taken a bit of inspiration from ios
The camera app is a bit iOS inspired as you have to swipe to choose from different a shooting modes like auto, manual, beauty, panorama, slow-mo, scan and so on. In addition, there are some settings to play with.
The shutter speed is fast and overall using this camera app is just a blast.
Meizu M2 Note Review: IMAGE QUALITY
awesome camera for a budget smartphone
Meizu M2 Note has a 13MP camera, which is capable of producing some awesome looking images in the daylight. There is plenty of detail, colours look natural (although sometimes they may look a bit colder). In addition, even the dynamic range was quite good most of the times.
Once you take camera indoors it can still produce some good looking images. When there is no enough light, a bit more noise kicks in. Still, these are good looking images. In addition, the shutter speed remains fast indoors.
These are the night pictures but the objects I took pictures of were well lit. Naturally, the low light shots have much more noise and the level of details goes down. Still, these are great results for the budget device.
The 5MP front facing snapper is also a decent performer both indoors and outdoors. However, the colour reproduction is not consistent or it's just my skin looking different inside and outside the house.
Meizu M2 Note Review: VIDEO QUALITY
Just average video quality
The video quality is just average. The level of details could be definitely better and the whole footage could look sharper. On the other hand, colours look natural and auto-exposure seems to be working okay. However, there is no continuous auto-focus on board. Anyway, I haven't seen anything better in this price range of smartphones.
Meizu M2 Note Review: CONNECTIVITY
connectivity options work fine but wifi range could be better
Call quality is good and GPS lock speed is very fast. Also, Wifi connectivity is great but it could have a bit better range. Nothing major but it is just simply not on par with top of the line devices I have reviewed.
Meizu M2 Note Review: BATTERY LIFE
good but not great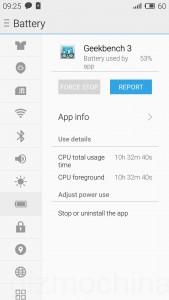 The battery life is great. It will get you through the day if you are a heavy user but won't play 3d games all the time. If you are an average user, the device will last you a few days.
However, the standby time is for some reason poor. There were 10% less juice in 8 hours of standby time and there was no Wifi or any other battery consuming apps left in the background. Something is squeezing out the battery and it may be due to software.
On the other hand, I ran a Geekbench 3 battery test and it was impressive. I got over 10 hours of screen-on time with auto brightness and dim screen featured turned off in the test. However, the test results did not save and therefore I could not provide a screenshot but I will update this section soon (do I really need to run the test again to prove it?).
UPDATE 07.20:
As promised, I ran Geekbench 3 test again and this time I could save the results as usual. However, I made it a bit more tricky for the battery but closer to the real life: I left the Wifi on, left a phone where signal reception was not the best (3 out of 4 signal bars), apps, which are always syncing like Gmail and Facebook. Also, the the brightness was set to auto and dim screen feature was set to off on the test. Finally, the Meizu M2 Note still managed to get almost 8 hours of screen on time, which is really impressing for a budget device!
Meizu M2 Note Review: CONCLUSIONS
A GREAT SMARTPHONE THAT IS DEFINITELY WORTH EVERY PENNY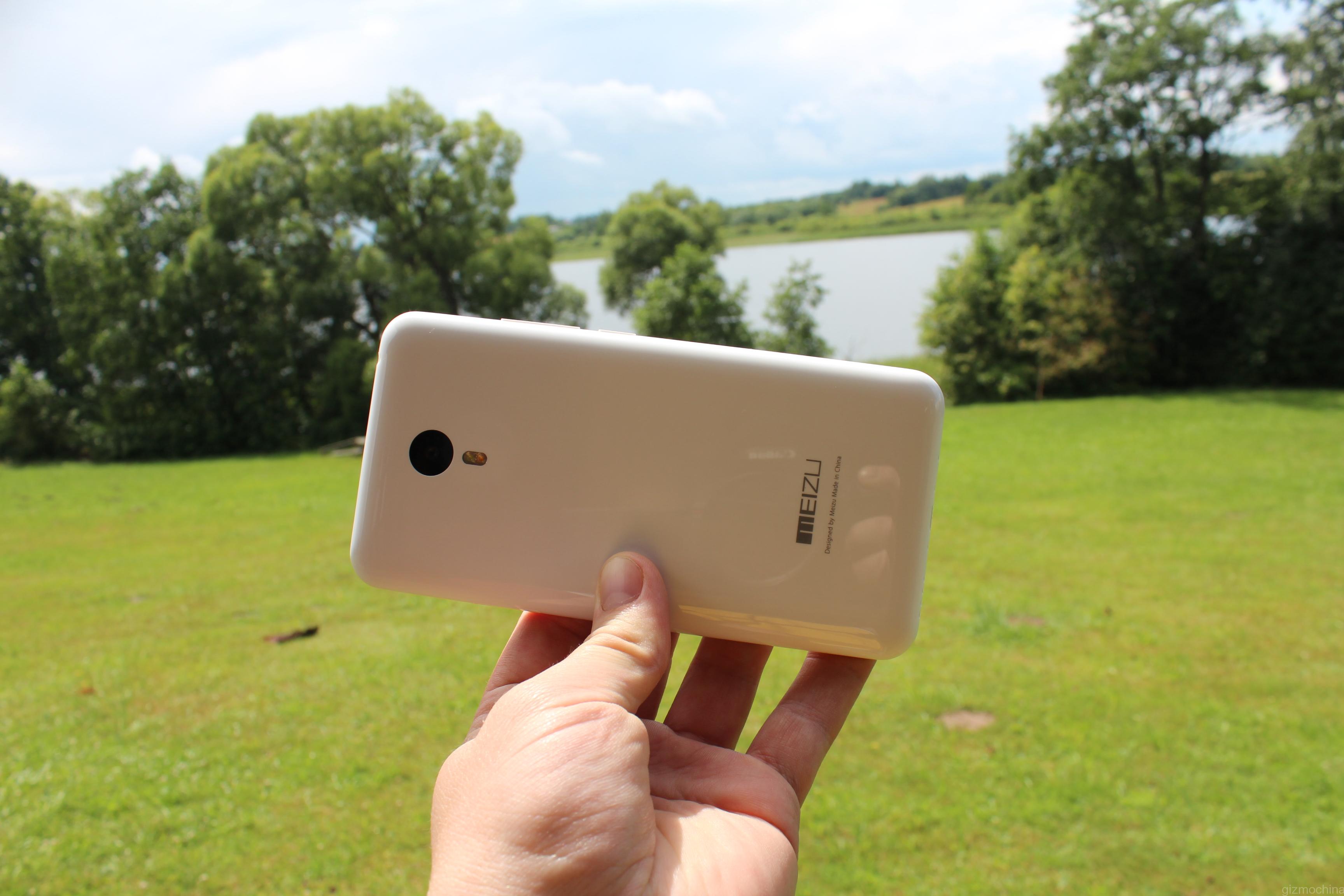 So there you have it, Meizu M2 Note. It is an outstanding budget device overall. I really admired the design (once you forget about the looks of the iPhone 5C) and the built quality. Also, it feels great in the hand despite the fact that it has a 5.5″ display. Speaking of which, it is a brilliant panel to look at.
The smartphone carries a really great specs sheet, which delivers in reality. Well, it is not a benchmarks champion but you are not going to be using the device for benchmarks on daily basis either.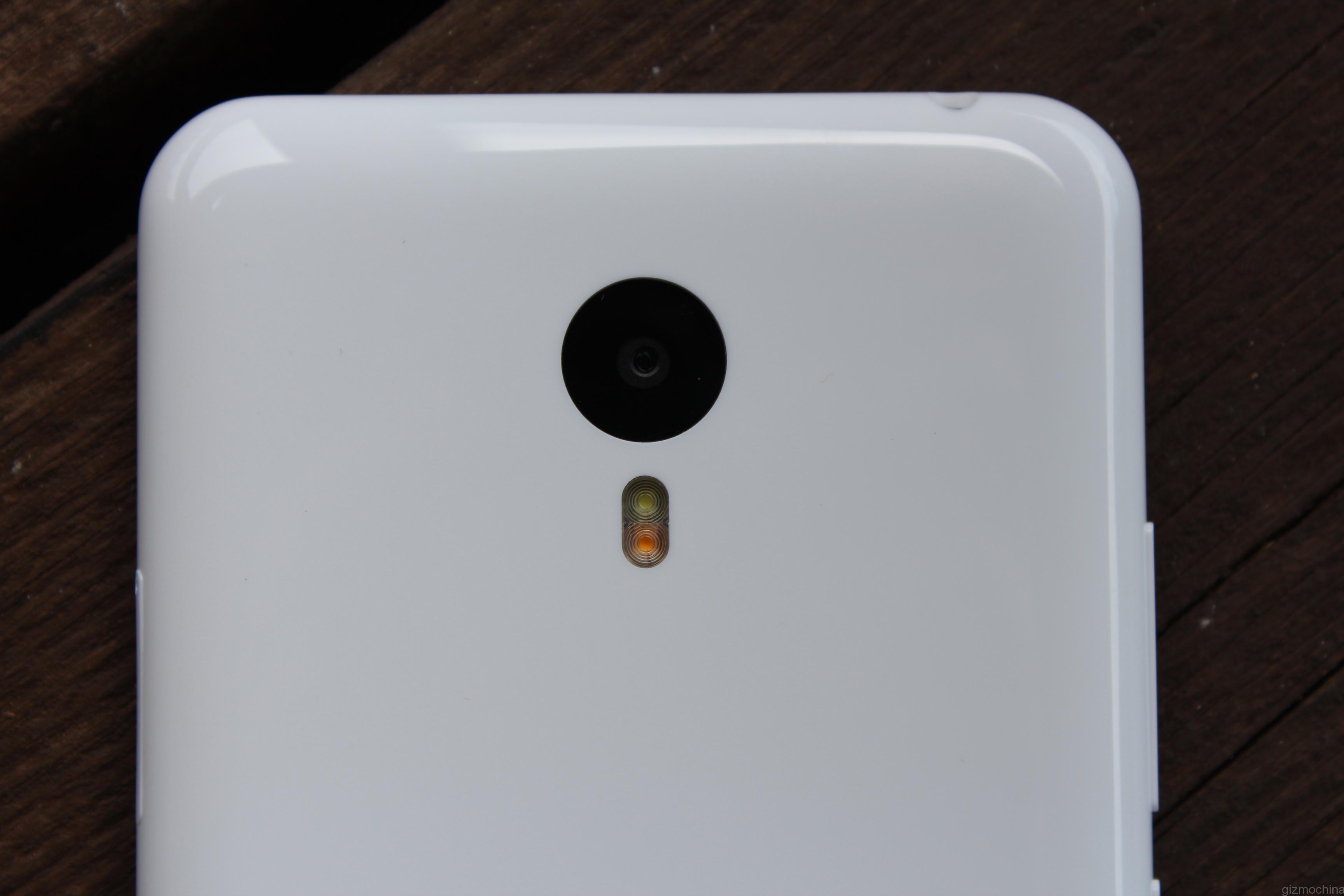 One of the key features is the camera, which I believe is one of the best in class. You can definitely take it for your holiday trip to shoot stunning daylight images and even good looking photos indoors. The low-light shots are still possible if you don't mind extra noise and a reduced amount of details.
Overall, Meizu M2 Note is a great choice if you are looking for a budget device, which is built well, has a great design and awesome camera but you don't want to spend a pretty penny.
We wanted to thank Giztop for sending Meizu M2 Note for a review.