UMI Hammer S Coming In August: USB-Type C, $129 Price Tag & Other Specs Confirmed
UMI Hammer has been a tremendous success for the company. Although its been only a few months since the device hit the markets, the company is already prepping for the release of its next generation model, the UMI Hammer S. The device brings a lot of needed upgrades in the series, and keeps the same pricing.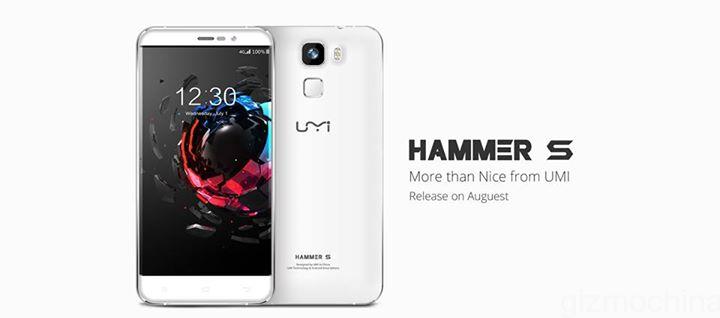 Earlier today, UMI Official revealed more details about its UMI Hammer S model via its Facebook page. The phone is confirmed to feature the reversible USB Type-C port, usually found only in high-end flagships. Further, it will come with a 5.5-inch display, with 2GB of RAM and 16GB of internal storage. Under the hood, there will be the MT6735 quad-core chipset.
USB Type-C isn't the only premium feature that you get at this price. The UMI Hammer S also comes with a fingerprint sensor at the back. Given the super cheap $129 price tag, the phone turns out to be a great option for potential buyers. The design is also pretty attractive, further making it a great buy.
The UMI Hammer S will be hitting the markets sometime in August, which is just a few weeks away. By then, we are sure to get more details about the specifications of the device like the battery, camera and the display resolution.
Stay tuned for more details.