The company Ubro has released a new phone a few days back, the Ubro M1, which is the first smartphone around the globe which will be releasing BOM (Bill Of Material) which shows the total cost of all parts in the manufacturing industry. The purpose of BOM is to rise with technology by providing with a crystal clear data with regards to the cost of manufacturing hardware to the customers. But leaving BOM aside, is Ubro M1 a truly good phone worth your money? Let's find out: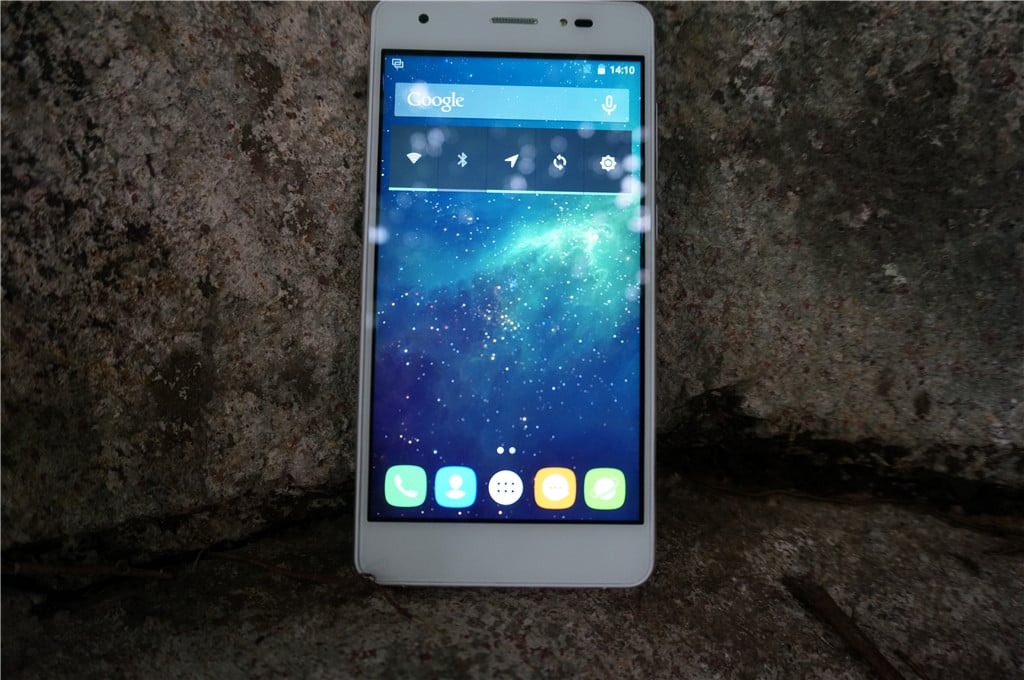 Build
Having the dimensions of 70 x 142 x 6.9 mm and a 5 inches screen fitted within, the phone offers a decent value of screen-to-body ratio, and tipping the scales at a decent 155g. Moderate, for the most part, but not bad by any means. As for the body aspects, there is nothing notable to mentioned as it features the mainstream 3 capacitive buttons for navigation, volume rockers and power key. The entire phone is made out of smooth plastic, with a dual glass on the back and a metal bezel on the sides which is made out of an aluminum alloy and is CNC machined that are present in many other premium phones. This metal bezel also allows for better holding of the phone overall. However, the glass back may cause it to be more prone to fingerprints.
Ubro m1 paid attention to the build quality of this phone, which earns it a 8.5/10 rating.
Display
The Ubro M1 houses a 5 inch 720 x 1280 pixels IPS screen, that brings it to an average of around ~295 ppi, which is, again mainstream for most smartphones out there. The phone does not disappoint as the images are crisp, vibrant and have a good amount of detail. The IPS screen, as usual, is one of the best ones out that offer excellent color reproduction, viewing angles, and having a higher range of brightness, meaning it can go from very high to very low. For protection, the ubro M1 also equips dual gorilla glass screen that allows some protection against drops and good protection against scratches on the screen.
Overall, the display is impressive, only led down by the 720p resolution. Thus, 7.5/10 is the score here.
Camera
The phone houses a 13 MP back camera that is capable of recording videos at full HD (1920 x 1080) resolution at 30 frames per second and a 5 MP front camera for taking selfies or video calling. Despite the fact that the hardware is good and the camera is certainly better, Ubro had the potential to do more with the camera since phones having a camera with 13 MP resolution can also record videos at 4K, which is 4 times as much clear and quality-rich as a normal full HD camera. Nevertheless, one cannot complain too much since the M1 is supposed to be a budget phone after all.
Overall, these features, and the ones following, certainly made Ubro m1's camera score a 9.5/10 rating: Continuous zoom, geotagging, panaroma, HDR, touch focus, face detection, 6 element lens and blue filter glass.
Hardware
Housing a MediaTek MT6735A chipset, which has four cortex A53 cores clocked at 1.3 GHz each, that is based on a 64-bit architecture. While 64-bit architecture is (arguably) better than its 32 bit counterparts, you can be sure of the phone to run MOST things you throw at it. Yes, MOST is the keyword here. While the 1.3 GHz processor is good, and combining it with 2 GB of RAM makes it sweeter, it still brings the infamous heat management problem of MediaTek chips that will not let you play for extended periods of time due to performance stuttering as a result of increased heat. However, a light session of fruit ninja or angry birds will certainly run as expect without any unwanted heat.
In terms of the GPU, you have a Mali T720 MP2 that has two cores clocked at 450 MHz each which is more than enough to run the graphic intensive tasks that your OS and other apps demand.
Overall, the hardware is pretty intense, and earns a sweet 8/10 rating.
Software
The software is a department where the Ubro M1 shines (brightly) without offering any disappointments. Loaded with the latest android 5.1 lollipop, plus maintaining Google's stock android interface for the most part, the phone is guaranteed to work smoothly thanks to the optimization in the newest iteration of Android by Google.
Due to keeping it minimalistic and quick, Ubro m1 gets a rating of 8.5/10 in the software department.
Battery
The back of the phone houses a 2350 mAh battery that would at least get you through a day of medium usage.
The battery life of this phone, being average, earns a 7/10 rating.
Connectivity and Other Features:
Ubro m1 does not leave out on the connectivity as well, supporting various band and frequencies, and heck, even 4G LTE. Dual SIM cards with dual standby is also a plus, but for the most part is just a 'may-or-may not-use' addition. Bluetooth 4.0 and Wi-Fi+Hotspot are other mandatory additions in a smartphone present in this one too. However, despite being a unibody phone, this one supports microSD, microSDHC and microSDXC cards to expand memory upto 32 GB more, so that you can store more media, games and other apps in the phone. Although we miss NFC, but who makes use of it anyway?
The connectivity of this phone earns a rating of 9/10.
The Verdict
Ubro M1 is an impressive phone, and having a price of ~140$ makes it an even sweeter deal. It has its own set of flaws, such as a 720p display, a slightly smaller battery capacity and then some, but hey, which phone is flawless? If you look for a phone that performs excellent and has some extra features at a price that won't cause a hole in your pocket, the search stops here.