World's tiniest DHD D1 Quadcopter review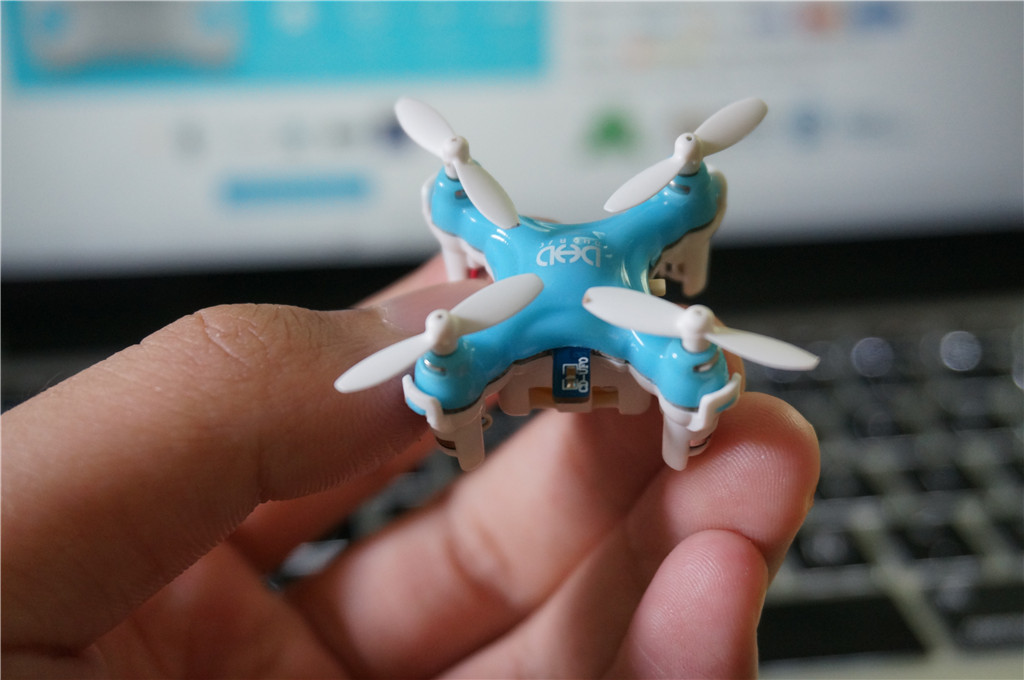 You might have come across the term 'quadcopter' and might certainly know what it means. There are many DIY quadcopters available to make in different sizes and different types and there are even some available for sale. But how about I told you that the smallest quadcopter in the whole world is 1.18 inches wide? Yes! DHD D1 is the world's smallest quadcopter, but is it worth the ~$25 price tag on it? Let's find out:
Build
The DHD D1 is, for the most part, built out of plastic, with a little bit of metal thrown in here and there. But that does not matter as much as the durability. Though it is a wise choice to use plastic since it has a lighter density and will hence pick up flight much faster, using the same material on a quadcopter of this size will certainly cause a noticeable durability issue. Do not expect it to go further than your lawn without a breeze or two knocking it off course on the road, or worse, near the neighbor's dog. But that obviously is not why it's built. Since it's designed for flight indoors, and there isn't potentially something that would break the quadcopter after a fall from a medium height, we cannot really complain about anything here.
Hardware
Under the hood, the DHD D1 sports a decent 4-channel Mode 2 transmitter that can operate at a maximum range of 15 meters. The 2.4 GHz radio control ensures maximum control while doing the various movements and maneuvers such as 360 degree flips, flying left and right sideways and the usual four movements (forward, backward, left and right). Overall, the hardware is average, but you cannot expect a premium quadcopter motor to fit or even get optimized for such a small size.
Battery
While the transmitter requires AAA batteries which can be found at each and every hardware store, the 3.7 V 100 mAh rechargeable battery in the quadcopter takes some digging to get hands on. And while we would prefer a removable battery, it isn't a big deal since most mini quadcopters do not have a removable battery anyways.
Features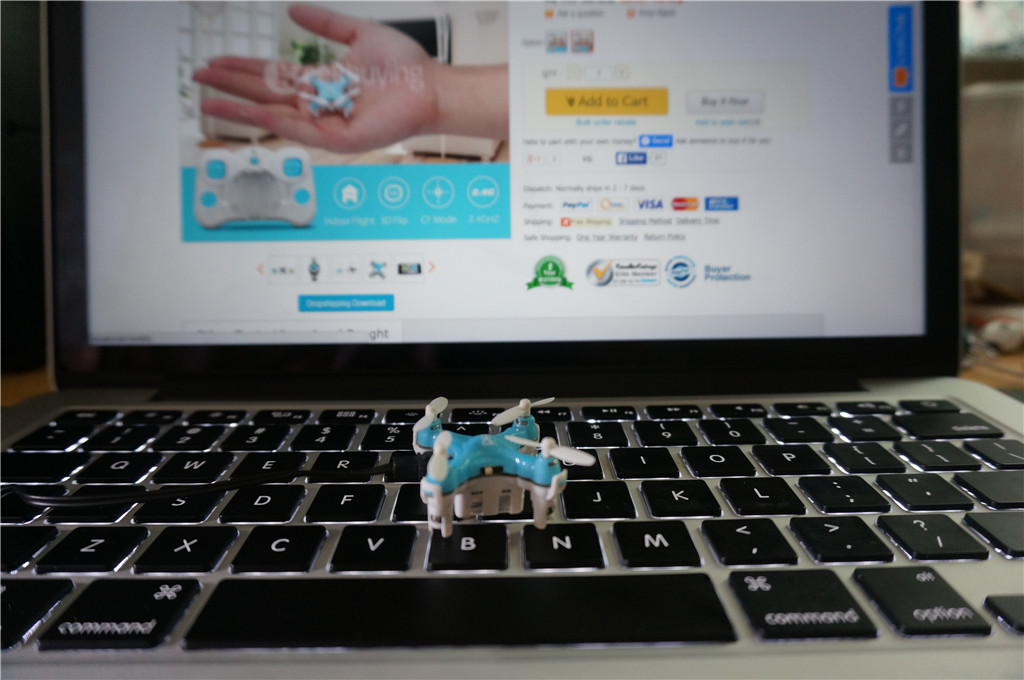 The quadcopter and the remote control, despite being small in size, packs in some decent and useful features, some of which are an absolute delight while some which you may or may not make use of. These are:
-USB charging cable: Hence you can charge it via computers or USB power banks.
-Hand Throw: Using transmitter to set your quadcopter in flight is now old school. Just throw your quadcopter in the air lightly and you are good to go as it will come in flight automatically.
-Speed Control: Offering 3 modes of speed (slow, medium, and high), you can easily learn to control it if you are a newbie and then advance to higher speeds as you proceed.
The Verdict
Overall, the DHD D1 is a (very) small package of loads of fun in a price that isn't too much. In fact, it is a great toy to give to the kids since it involves no harm as the propellers are made of plastic.