ZOPO Speed 7 & Speed 7 Plus Now Available For Pre-Sale, $40 Coupons Available
Last month, ZOPO announced that the two time Moto GP World Champion, Jorge Lorenzo will be the company's official Brand Ambassador. At MWCS 2015 in Shanghai, the company had also said that they would making some changes in marketing strategies.  At the same event, ZOPO revealed two new smartphones, namely ZOPO Speed 7 & Speed 7 Plus.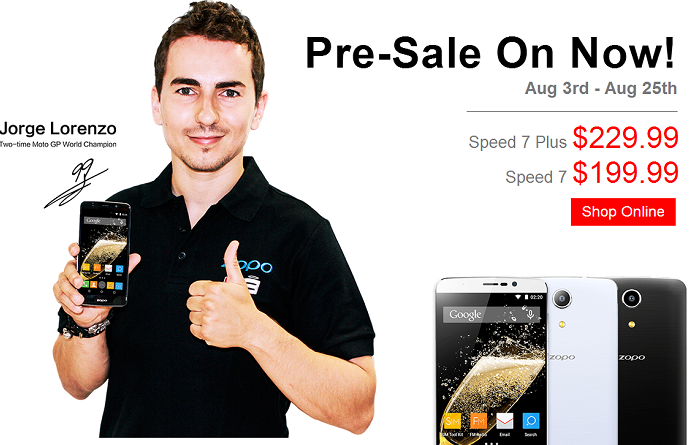 Now, both these devices are officially available fore pre-sale from August 10. The pre-sale will go on till August 25, after which the company will start shipping the orders. In the initial period, there will be two colors available, black and white. The official price tag of ZOPO Speed 7 Plus and Speed 7 are $229.99 & $199.99 respectively. However, like we mentioned in our previous article, the company is giving out $40 coupons to its fans which will reduce the price tag to just $189.99 (Speed 7 Plus) and $159.99 (Speed 7).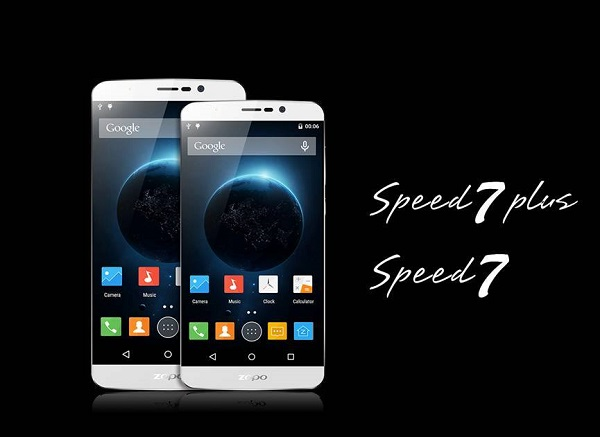 At this price tag, you get pretty good specs. the Speed 7 comes with a 5.5-inch 1080p full HD display, with 400 ppi pixel density. At the back, there will be a 13.2MP camera and a 3000mAh battery under the back cover. It supports dual SIM and 4G LTE-FDD/ WCDMA/ GSM networks. For software, the phone runs on the latest Android 5.1 Lollipop. As for the Speed model, it comes with the same specs, except for a smaller 5-inch display and 2500mAh battery. Even the overall design is pretty neat, with brushed metal like back with a slight curve for a comfortable grip.
In case you are wondering, the $40 coupons are available from ZOPO's official website and authorized retailers.
Buy zopo spead7 from gearbest $40 coupon:ZOPOGB
Buy zopo spead7 plus from gearbest coupon:$40 ZOPOGB