Lenovo Vibe X3 Spotted On GFXBench With Snapdragon 808 & 20MP Camera
Lenovo Vibe's series is known for its design and high-end specs. Earlier today, a new model was spotted on GFXBench namely the Lenovo Vibe X3 featuring the Snapdragon 808 processor. Other specs were also quite high-end.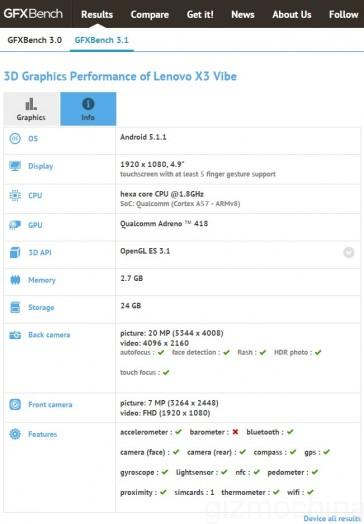 Its not surprising to see the Lenovo Vibe X3 come with a slightly less powerful Snapdragon 808. Despite the claims, Qualcomm's Snapdragon 810 is still regarded as an overheating chipset. Qualcomm as well as manufacturers like OnePlus have time and again assured that the issue is fixed, but many customers are yet to be convinced. We have seen companies like LG use Snapdragon 808 in its flagship G4, instead of the 810. So, it looks like even Lenovo is following the same trend.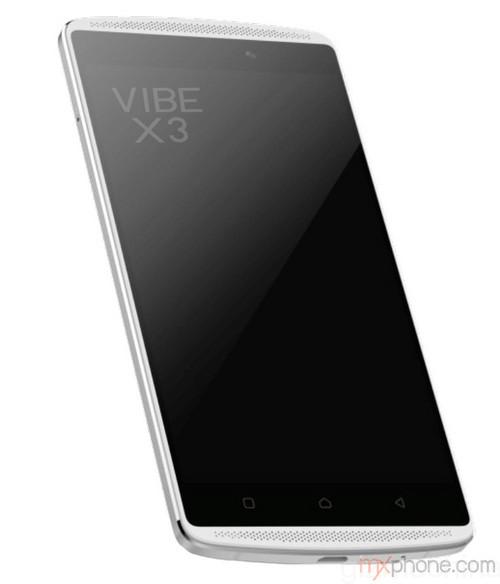 Apart from the six core processor, the Lenovo Vibe X3 comes with a 4.9-inch 1080p display and 3GB of RAM. There will be a 20MP camera at the back which can record 4K videos. Up front, there will be a 7MP shooter. As for software, the phone will run on Android 5.1.1 Lollipop version.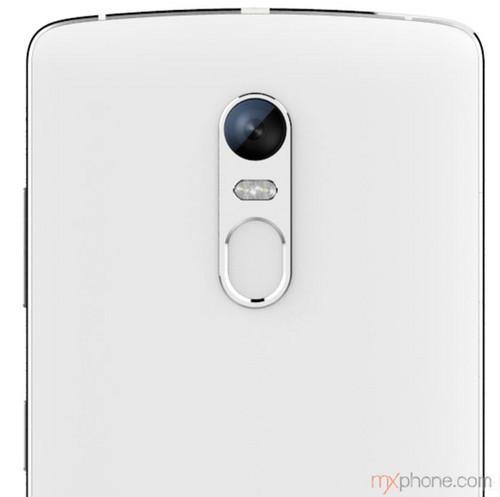 A couple of renders of the Vibe X3 were also leaked recently, which shows off a pretty neat design. According to the renders, the phone will feature dual speakers, one at the top and another at the bottom. At the back, there will be the camera unit and dual LED flash along with a fingerprint sensor just below it.

Lenovo is yet to reveal a launch date for the device, but it is said that the Vibe X3 could be announced at the German IFA International Consumer Electronics Show in Berlin next month.