Honor 7i With A Sliding Camera Could Be Unveiled On Aug 20
A couple of days back, we saw an interesting Honor device which came with a sliding camera at the back. The rear camera slided up to act as a front facing shooter with flash. Uptil now, we knew it as the ATH-AL00, but it looks like, finally we have a name for the device. Huawei had said that it will announce something on Aug 10. While we expected a new handset, the company revealed more details about its new Huawei Honor 7i smartphone. The exclamation mark that we saw on the teaser before was actually an inverted i. The company says that the new handset will be called as the Huawei Honor 7i. And its highly likely that the Honor device with the sliding camera is actually the upcoming Honor 7i.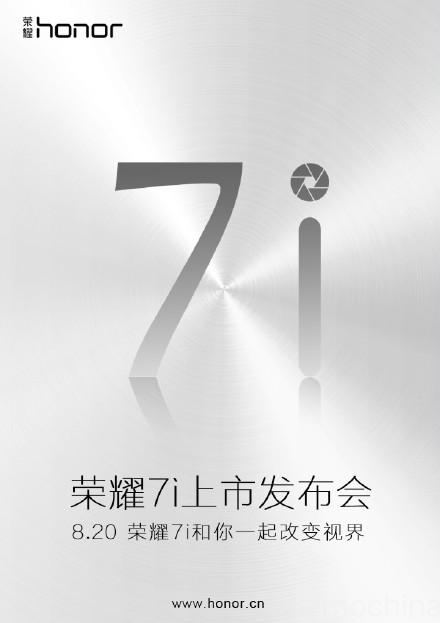 The teaser that says "You Can Change The Vision Together", along with the image, clearly shows that the phone will be a camera centric device. We haven't yet seen a sliding camera design on a phone, so can't really tell what are going to be its advantages. But it should offer better image quality at least in the front camera department, especially with the additional Xenon flash.
As for the specs, it is said that the phone will feature Snapdragon 615 with 2GB RAM and 16GB of storage. But we saw another version, the ATH-AL00H on TENAA that day, which probably is the higher end variant with 3GB of RAM. We don't know the size of the camera sensor inside, but we expect more details soon. Also, the pricing is expected to be between 1999 Yuan to 2499 Yuan.
Stay tuned for more details.