OUKITEL K4000 comes with a Long Lasting Battery & a tough Unbreakable Screen
OUKITEL has been focusing on releasing large battery phones recently. We have already heard about the OUKITEL K10000 smartphone with a monster 10,000mAh battery! There's even a dual screen OUKITEL U6 phone in the works, whose details are still not readily available except for a leaked video. And now, the company is all set to release another large battery smartphone in the market called as the OUKITEL K4000.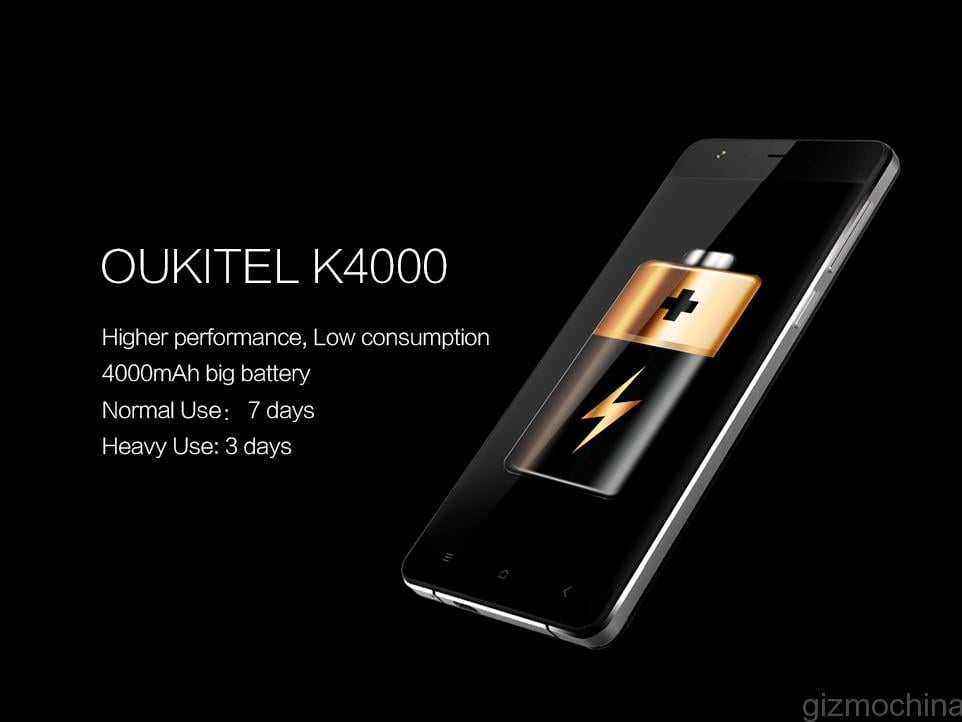 As you might have guessed, the K4000 features a 4000mAh battery, which although isn't as large as the K10000, its still good enough to last you a number of days. The company reportedly claims that the battery can last for up to 7 days on a single charge with light usage and 3 days with heavy usage. Of course, practically, that's not going to happen. Still you can expect at least a couple of day's usage times with the 4000mAh battery coupled with a decent chipset.
What's more, the company has reportedly made the OUKITEL K4000 strong enough to take a beating. In a video uploaded by the company, we can see that the device can take a few hits from a hammer without causing any visible damage. Also, its strong enough to survive even after being ran over by a car. What we know is that the screen is protected by Corning's Gorilla Glass display, but we are not sure if there's anything done to the body to survive such damages.
The company is known to price its products aggressively, so we are not expecting the OUKITEL K4000 to be costly. We will be keeping a close eye on the device for more specs and pricing details in the coming weeks.