Xiaomi Redmi Note 2 gets the Hands On Treatment, Specs & Price Revealed!
Xiaomi's Redmi Note 2 will most likely debut tomorrow alongside the MIUI 7 launch. We have been hearing a lot about this new phablet since the past couple of weeks and today, we finally have the real images of the handset in action.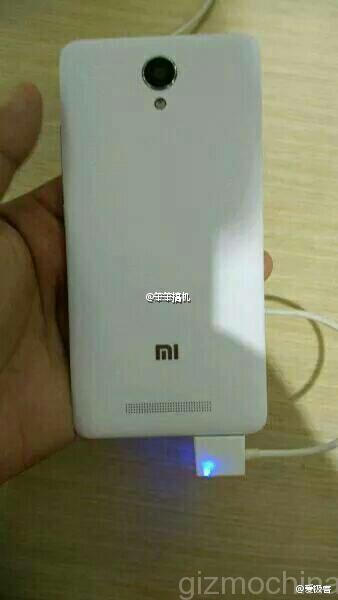 Apparently, a weibo user got hold of the upcoming Redmi Note 2 and released some hands on images of the device. We can clearly see the resemblance to the current Redmi Note generation with a few minor changes. These include a round camera unit, instead of square, placement of the speakers at the center instead of the bottom left corner and an additional sensor at the top (IR?), besides the microphone.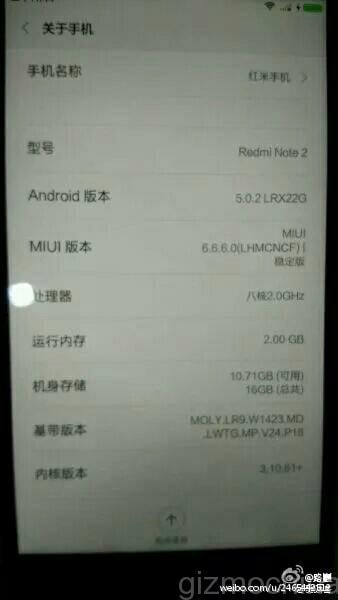 The leak also revealed the specs of the new handset, which once again confirms the presence of Helio X10 inside. So, you have an octa-core MT6795 64-bit chip clocked at 2GHz with 2GB of RAM and 16GB of storage. The user revealed that there will be a high-end version too with 3GB of RAM. There will be a 5.5-inch 1080p display, with 13MP + 5MP cameras and Android 5.0.2 Lollipop version with MIUI 6.6 on top. The user also revealed that the price should be in three digits (Yuan), which if true, means that the phone will retail for less than $156.
The overall package looks promising. Since the launch is tomorrow, we don't have to wait too long to get official details about the Redmi Note 2 phablet.