Xiaomi releases MIUI 7 Internationally, Supported Devices & Features announced
Although Xiaomi had announced MIUI 7 in China back on August 13, the company kept a special international unveiling for its new ROM today. Now that MIUI 7 is released internationally, we know which all devices are going to get the update.

Unsurprisingly, almost all of the Xiaomi smartphones that are currently in the market including the old Redmi 1S will be upgraded to the new MIUI 7 OS. Of course, this doesn't necessarily mean that your Xiaomi smartphone will get Android 5.0, as older models will most likely end up with an Android 4.4 KitKat version of MIUI 7. You can read more about that from this article.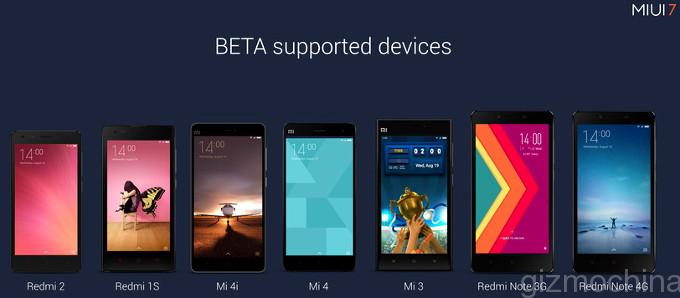 The OTA update will start rolling out in a week, i.e. from August 24. But if you want to get a taste of the new MIUI 7 themes, you can download them right now from here.
With MIUI 7, you get some pretty great features, including performance improvements up to 30% at the system level. Other features include a baby album, XXL Mode, battery improvements etc. In fact, we have a separate article detailing all the new features of MIUI 7. You can check that out from the link.