10 Amazing MIUI 7 Features
Xiaomi officially released the MIUI 7 internationally a few hours back. With the event now finally over, we know the entire list of MIUI 7 features that the new version will bring to almost all Xiaomi devices in the coming months. The OTA update will start rolling out by next week, from Aug 24 and all current Xiaomi smartphones including the Redmi 1S will be upgraded to the new MIUI 7 version.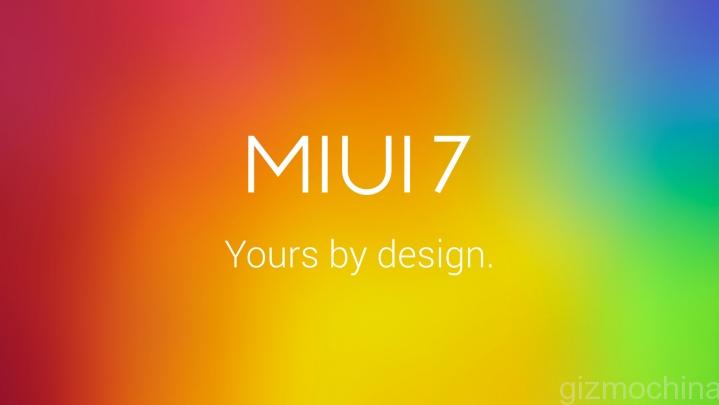 Now, its time to look at the entire list of fMIUI 7 features. Its kind of a long list, but there are many interesting features ahead, so make sure you check them all.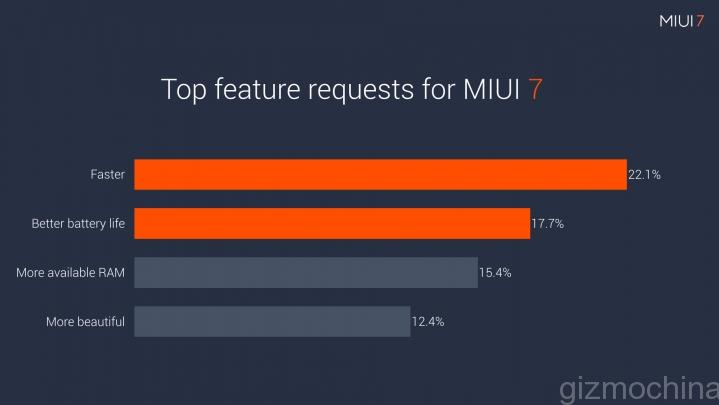 1. Performance Improvement
Xiaomi promises up to 30% faster response rate with the new MIUI 7 version. The OS is now optimized to load data and app animation in parallel which means, you get noticeable and surprising fast UI response.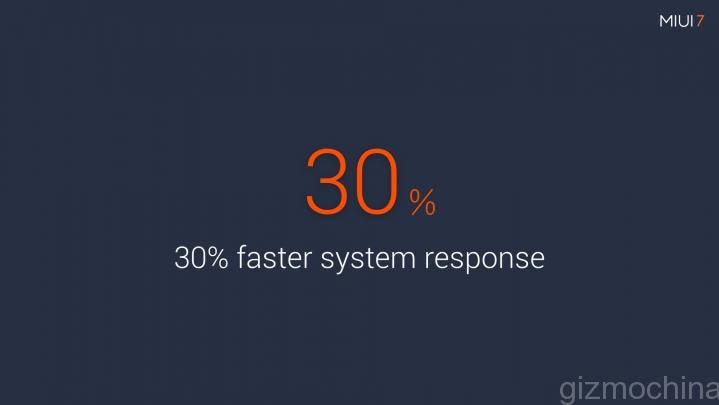 2. Better Battery Life
Xiaomi claims that the new MIUI 7 version improves battery life up to 25% by restricting background data and GPS usage and aligning CPU wake up times. This means, you get up to 3 hours of extended usage everyday.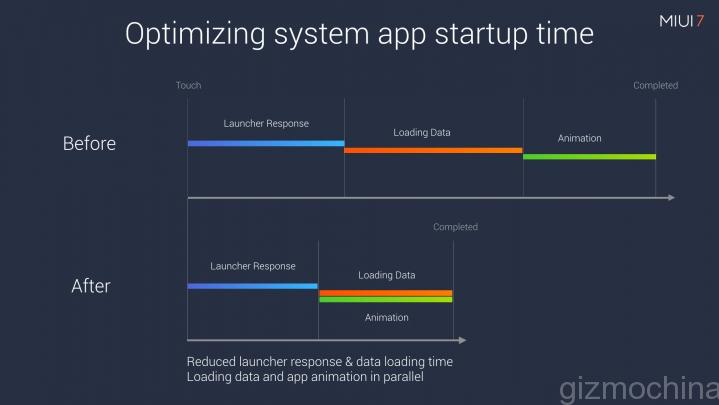 3. MUSE
MUSE allows MIUI users to create Themes with preset animations and content without any need for complex coding. Its pretty easy to build you own theme with MUSE, which means we should see more user created themes for the OS in the near future.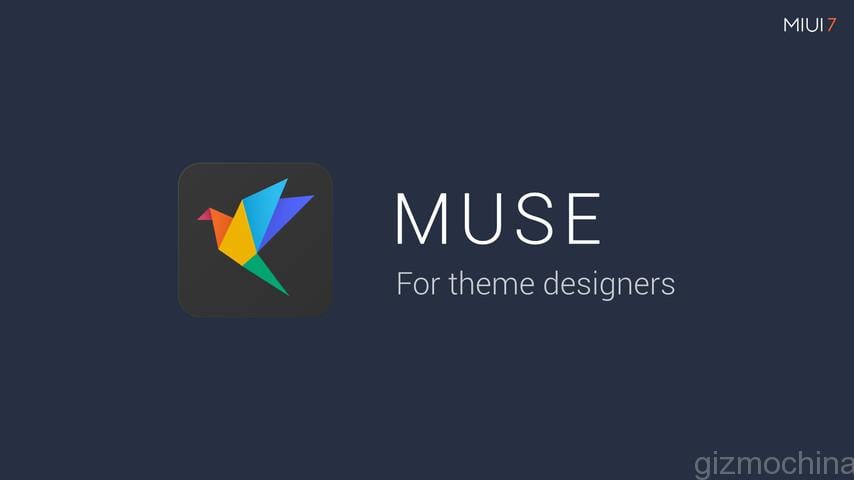 4. Opera Max
MIUI 7 has partnered with Opera Max to save data on the OS. Max compresses browser and in-app media saving up to 50% of data usage. It will be available by September 2015 in India, China, Brasil, Hong Kong, Taiwan, Singapore, Malaysia and Philippines.
5. Visual IVR (India specific)
You no longer have to listen to long voice prompts, thanks to Interactive Visual Response (IVR). So, you can skip to the important part with the provided menu while booking air tickets or banking. The feature is currently supported by over 50 Indian partners.

6. Showtime 
You can keep a short video loop on your Xiaomi smartphone for a contact (you can send it to other contacts too) running MIUI 7 with the help of Showtime. The feature will roll out in the coming months.
7. Auto DND:
When you sleep with the Xiaomi Mi Band, it will automatically switch your phone to DND (Do Not Disturb) so that you can sleep in peace.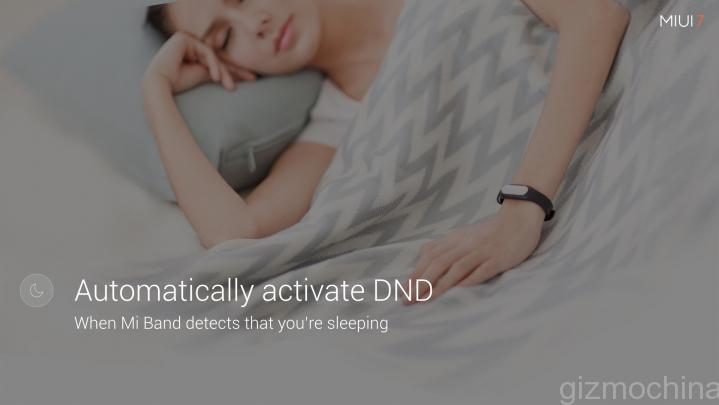 8. Baby Album
With the help of facial recognition, MIUI automatically creates a Baby Album from your camera roll. You can even set your daily lockscreen sourced from your baby album.
9. XXL Text
You can now resize the font on MIUI 7 with ease. XXL Text can adjust conversational layouts and line brakes to provide greater readability. You can adjust not just messages but almost everything into a larger font.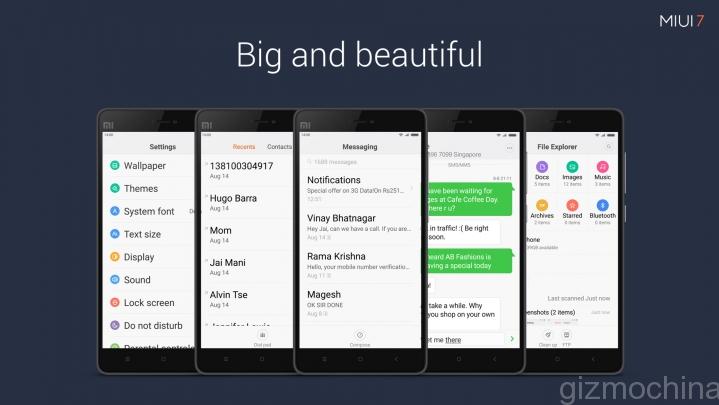 10. Child Mode
In MIUI 7, you can limit access to personal info like emails, messages, and restrict the apps that can be used in child mode. You can approve the allowed apps from the settings itself.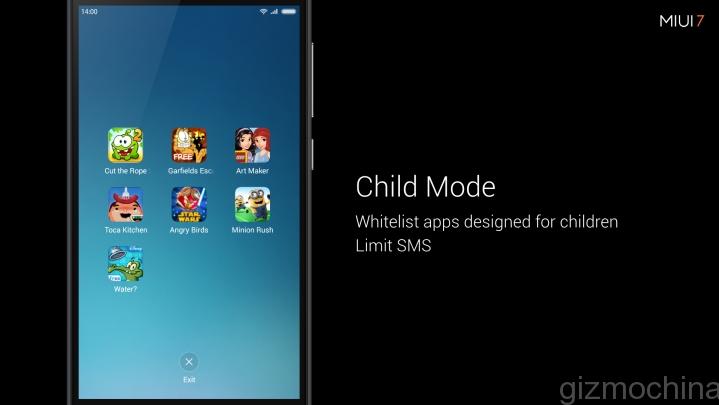 Apart from these amazing features, you get default themes, which even includes one targeted at the female crowd. You can download 7 free themes for your device including Robot Army, Hugo-Tastic & Weather from here.