If Your Xiaomi Phone Doesn't Get Android 5.0, Blame Your Chipset Manufacturer
Xiaomi has already announced MIUI 7 version for most of its smartphones in China. Many of the users have already started receiving the update, but for some, things weren't as exciting as expected. Many of the older models have received the update, but according to the change log, MIUI 7 didn't upgrade to Android 5.0 Lollipop version, instead, its still on Android 4.4 Kitkat. Now, this was surprising given that everyone expected MIUI 7 to be based on the updated Android 5.0 version.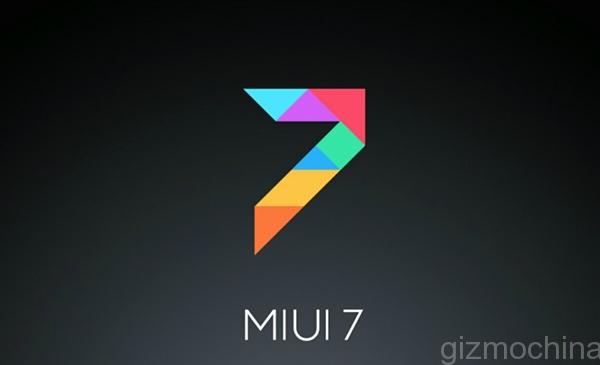 However, time and again, Xiaomi has stressed that MIUI 7 is not based on a single Android version. In fact, there is no particular relation between MIUI 7 and the Android version on which it runs. As a result, its possible to get MIUI 7 even on phones based on Android 4.4.
Users who got the update and were stuck on Android 4.4 started criticizing Xiaomi's MIUI team as they expected their phones to be upgraded to Android 5.0 with the new MIUI 7. Now, Sun Peng, MIUI development Engineer has come forward to clarify a few things about the MIUI 7 OTA update.
He says that Xiaomi or MIUI is not to be blamed for this. It's actually the fault of the chip manufacturers who don't update their chipsets. As a result, even though MIUI team is anxious to upgrade all Xiaomi smartphones to the latest MIUI 7 based on Android 5.0, its not really in their hands to do so. So, if you are one of those unfortunate users who have a slightly old device (like Redmi 1S), you'll probably get the new update but based on the old Android 4.4 KitKat version.
MIUI 7 is definitely a great upgrade irrespective of the Android version that it is based on. The company has said that the system optimization of the UI has helped increase the speed by up to 30% which the user will will reflect in the phone's everyday performance. So, even if you are stuck with Android 4.4, you should see some performance improvements and feature additions with the new MIUI 7.
Xiaomi will release MIUI 7 internationally later today.
So, what do you think about this? Will you be happy with performance improvements on MIUI that's based on Android 4.4? Or are you disappointed to hear that some phones may not upgrade to Android 5.0?